I love the combination of vegetables and meat. Today's recipe is just about that.
All recipes from these products belong to the category of fast, because the vegetables do not require long heat treatment, and the meat is prepared not too long, if it is not beef or lamb. In this recipe, I tried to combine chicken and pickled vegetables.
But we will not marinate meat, only pepper with onions. The chicken is already very tender, so it will have time to soak in all the juices and flavors of vegetables in the pan, when it is stewed with them.
This dish is very well suited to dinner, because it contains protein, which gives the body satiety, and vegetables, in which a lot of vitamins. Calories here at least, so we proceed.
Recipe cooking time – 20 minutes.
Complexity – very easy.
For a start, let's do chicken. It must be washed, cut into pieces. In this dish I used thighs, but any part of the chicken is perfect.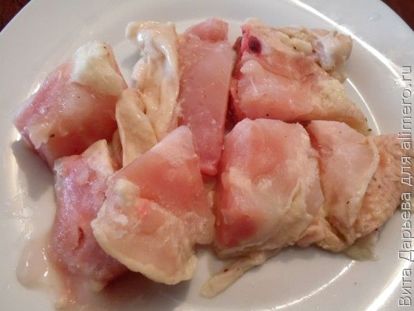 We will send the meat to the pan, fry, and in the meantime we move on to the vegetables.
Peel the onions. Prepare a dish in which we will pickle vegetables. Get the seasoning.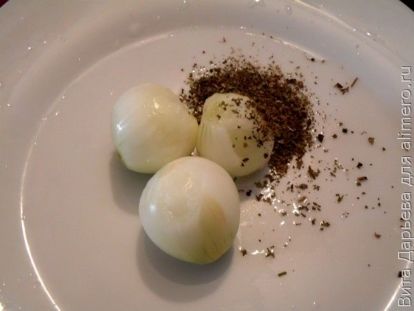 Onion cut into 4 parts. Mix it with basil and olive oil.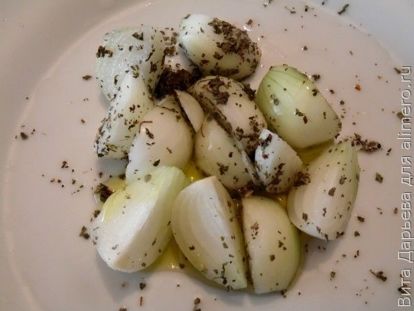 Bulgarian pepper we wash and cut a tail with seeds. Cut into slices.
Add to the bow and salt everything.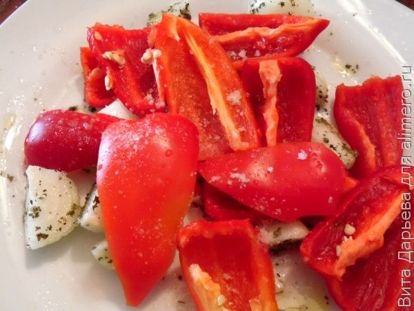 Mix the vegetables and leave them to stand for 10 minutes and squeeze the juice.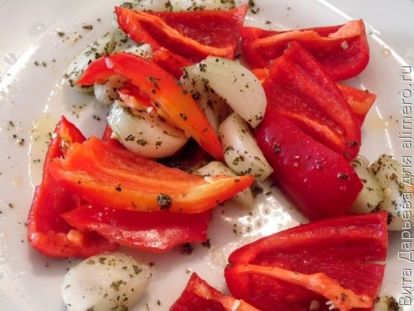 Meanwhile, the chicken is already fried. Do not forget to interfere with it.
Add marinated vegetables to the chicken. Fry everything together until cooked.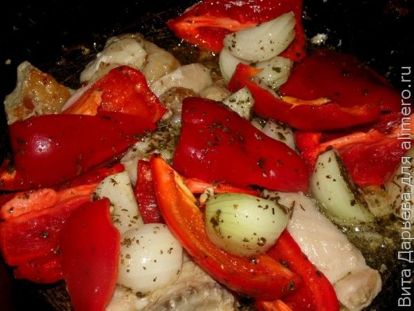 As can be seen from the recipe, all manipulations are very simple, and the end result of the dish is very tasty, try it!
You can also sprinkle all grated hard cheese for spice and piquancy.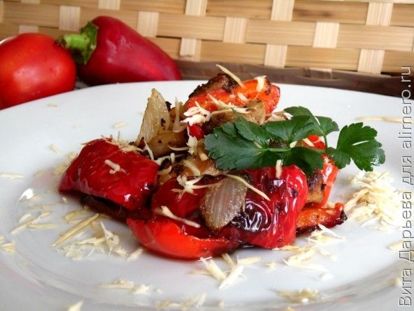 Good appetite! I would be glad if such a dinner appears on your table!