Happens, think, think what to cook for dinner. And, it seems, honestly, that fantasy has already dried up, and nothing is invented, and everything that comes to mind is tired …
In the refrigerator there is a pan with chicken fillet, without which we rarely have a day spent. Therefore, I worry that I might get bored. However, it is unlikely. Chicken meat recipes so much that you can not count. Today I wanted a completely unseasonable dish, because, having rummaged around the fridge, I also stumbled upon a sweet pepper, about which I had safely forgotten.
The daughter, with whom we could build some kind of salad with this peppercorn, is not at home; the husband does not eat raw pepper. I love all kinds of peppers, so I decided: to be today stewed fillet with sweet peppers. It is fast, simple, tasty and … bright.
Time for preparing: 30 minutes.
Cooking


Chicken fillet washed, a little dry.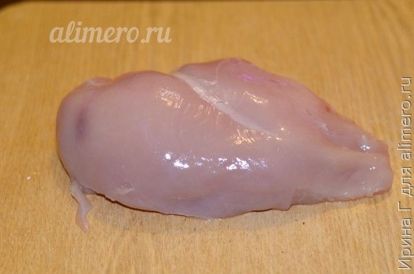 Cut into pieces.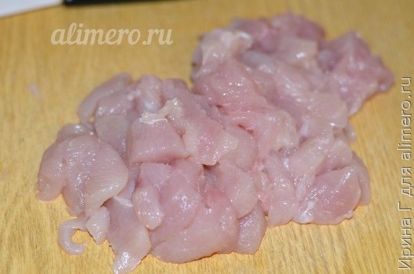 Onions cut straws. Pepper is about the same. I warmed the oil in a frying pan, but not too hard, not to smoke. Put the fillet in the pan, added Provence herbs.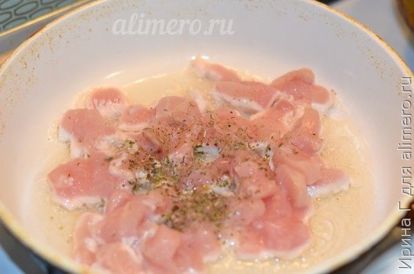 Fried a little, pushed the fillet to the side and put onions.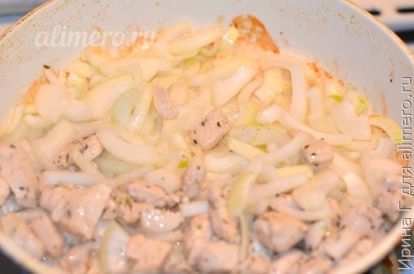 Scalded another minute and added pepper.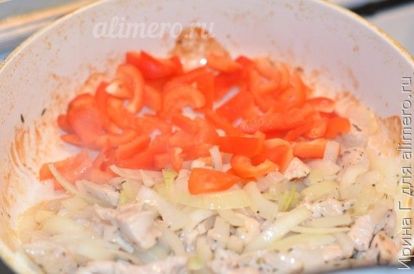 I burned everything together for a couple of minutes and put tomato paste.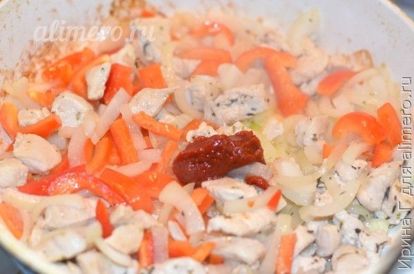 Another minute, stir-fried.
Splashed 100 g of hot water and put salt. If you can't imagine meat dishes without pepper or something else spicy, put it at your discretion. You can put garlic, but I'll do it some other time 🙂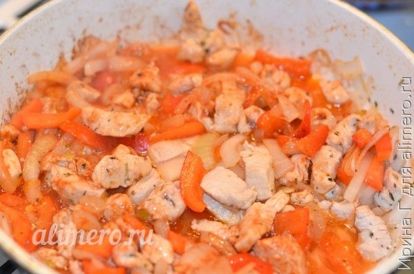 Stewed under the lid to the softness of vegetables.
Water almost all boiled away, at the bottom turned out delicious sauce.
On the side dish we had boiled rice. With mashed potatoes, I think, it will be delicious too.