I began to like the recipes of chicken dishes more and more. I love the way the chicken goes very well with vegetables. Today, the chicken will be with peas. A great find for a family dinner.
I got a chicken fresh. More precisely, not a chicken, but a chicken leg, or, as they are also called, a quarter. I did not want to recycle them for something, I decided to just put them out for dinner.
Everything else in my fridge was a jar of green peas. I used to make chicken sauce out of it, but this time I wanted to feel it on my teeth, so I didn't grind it in a blender.
I made cream sauce, with carrots and onions. Standard set, but the taste was very delicate. I will not torment you, go to the products:
Cooking time – 30 minutes.
The complexity is minimal.
These are the handsome chicken legs perfectly suited to dinner. I washed them, raked out some.
She warmed up the pan. Ham divided into several parts. I fry them over a large fire to make a crust. Carrot cut into half rings, onions in large pieces. Sent the vegetables to the hen, covered with a lid and stewed on a slow fire for about 10 minutes, until the vegetables were soft.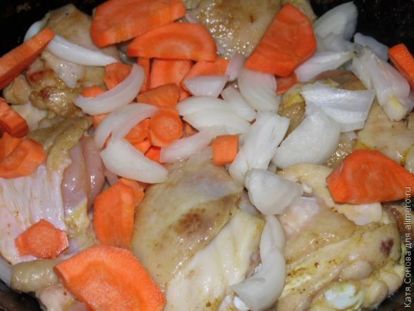 Peas freed from the jars, the fluid poured.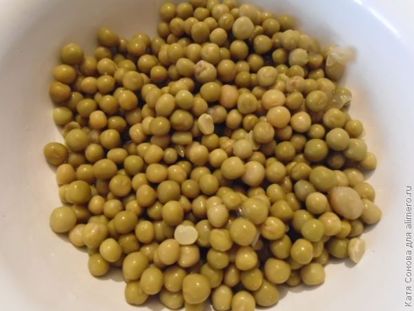 Put peas in the pan to the chicken. Mixed, left to stew literally about 5 minutes, so that the peas gave up their taste a bit.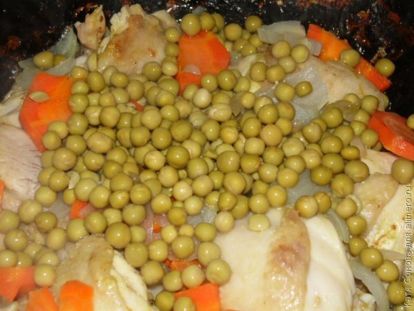 Added cream. I had a home, but you can use the store. Half a cup or a pair of tablespoons will be enough.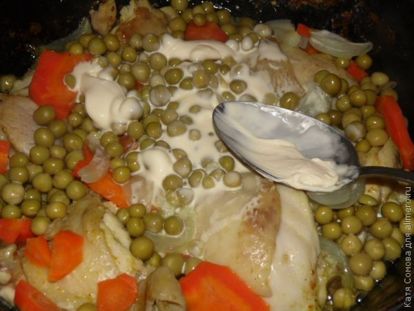 At the end of the cut greens: dill, parsley and green onions.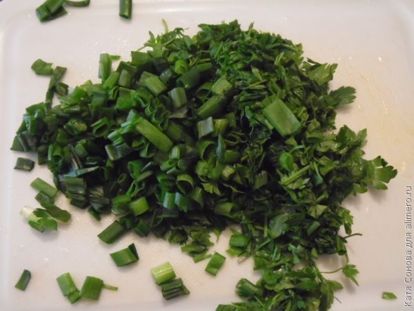 Filled greens chicken, salt to taste, added a little spice. Turned off the fire and covered the lid. Under the hot temperature, the greens gave all their flavors and the chicken was a success.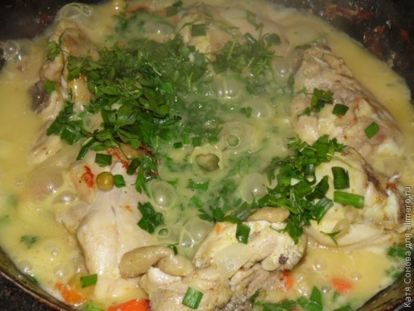 Chicken with peas was very satisfying and pleasant to the taste. I recommend to try. I bet you enjoy it!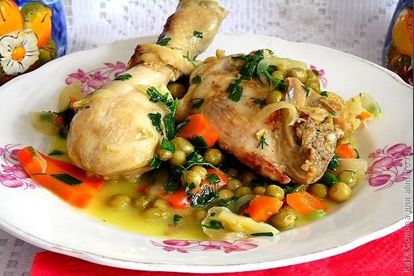 Good appetite!