I'm sure this dish will definitely become one of your favorites.
firmly settled in your home menu, as soon as you only
try it … Well, it can not just a gentle chicken with pears in
onion and honey sauce leave someone indifferent!
My husband, for example, still manages to find pears on the pears market somewhere and bring them home, with a hint, so to speak …
I feel that there is a sense in the near future to replace pears
on apples … But this later.
For the preparation of one portion of our amazing sweetie
hens it is necessary:

skinless chicken drumsticks – 2 pcs.
Bulb size over medium – 1 pc.
pear -1 pc.
butter – 50 g
honey (preferably liquid) – 2 tbsp.
salt, freshly ground black pepper – to taste

How to cook:

For this we need a deep stewpan with a thick bottom (or cast-iron pan). You need to heat the saucepan and melt 30 g of cream in it.
oils. Place there peeled shins and lightly fry.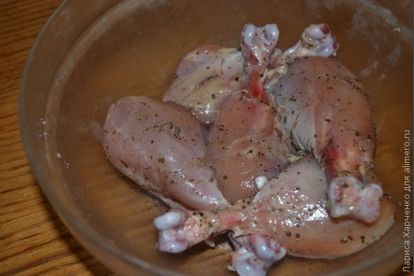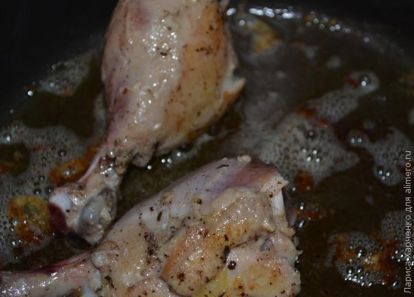 Peel the onion, wash it and cut into half-hen.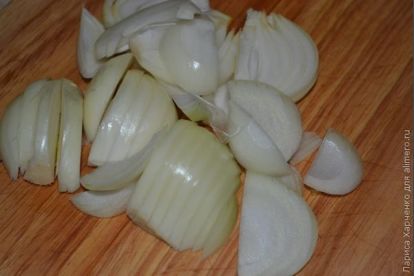 Now you can add it to our chicken, languishing in butter.
Cover our stew-container with a lid and stew it all on a quiet fire for 10-15 minutes.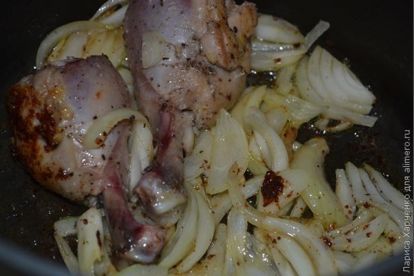 Now let's do our pear – you need to cut it into large slices,
remove the seeds. I want to draw attention to the fact that pears are desirable to take hard varieties so that they do not have time to fall apart too much when
heat treated.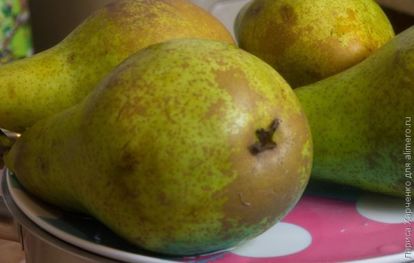 Heat the frying pan with the remaining butter and sprinkle the pear for seven minutes.
Add honey and cook another 5 minutes to caramelization.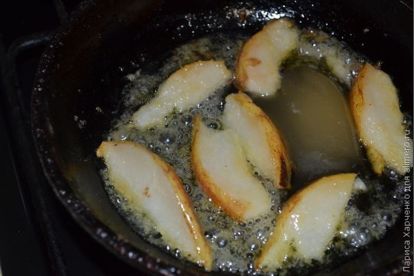 After the pear is shifted to the chicken with onions, salt, pepper, gently mix and simmer another 10 minutes.
Serve hot.