I never get tired of saying the same thing, that the slow cooker came up with lazy, but I am grateful to them for such an assistant in my kitchen. Today's recipe is for very lazy hostesses or for very busy ones. This dish can be considered as festive, as it can be offered to guests at the festive table. Chicken in a multivariate – it's delicious!
This dish will appeal to those who like to combine meat with fruits and berries (with pineapples, prunes, apples). Personally, I really like this combination. The chicken turns out with citrus aroma and sweetish taste.
To cook chicken with oranges in a slow cooker, you need the following products:
From such a simple set of ingredients you can make a very tasty, fragrant dish. Active time will need to spend about 10 minutes, and another 1 hour chicken will be cooked in a slow cooker (or even an oven).
For starters, wash the chicken thoroughly under running water.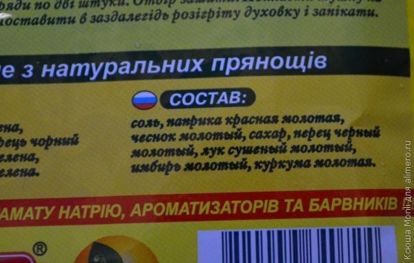 Mix the ingredients and send the bowl with the ingredients in the slow cooker. We turn on the Baking program for 1 hour.
This dish can be cooked in the oven. To do this, lay the chicken with oranges on a baking sheet and send to prepare the dish at a temperature of 160-170 degrees until ready (about 50 minutes).
Finished chicken can be served as a separate dish for the holiday table, and you can cook mashed potatoes or porridge for the chicken (for example, rice).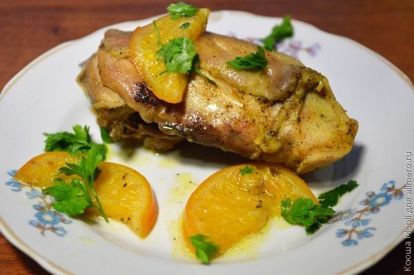 Enjoy your meal!