In my family there are no indifferent to the hen. So when I brought home the chicken quarters, the question was how to cook them.
I did not want to just fry them. I thought it would be nice if the chicken was in a sauce, but unusual. So the idea arose to cook a chicken in a plum-onion sauce.
The combination of meat with fruit and berry sauces a couple of years ago would have seemed to me rather unusual, if not to say strange. I didn't even imagine that you can eat meat with raspberries or fish with peach. But when it became the norm in cooking, I also began to participate in the preparation of sauces. Today I want to show you how plums can add flavor.
I take such products:
Chicken cooking time – 1 hour.
I first wash the chicken quarters, then cut the bone in half to separate the legs from the thighs. I take the chicken mixture and rub it on the meat. Since the spices are not salty, add more salt. Leave the chicken to rest after the massage.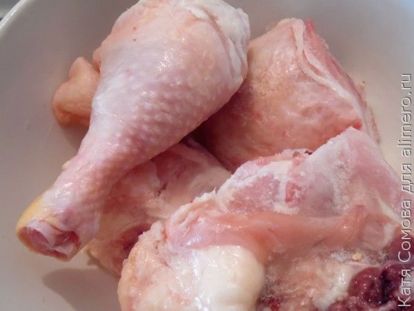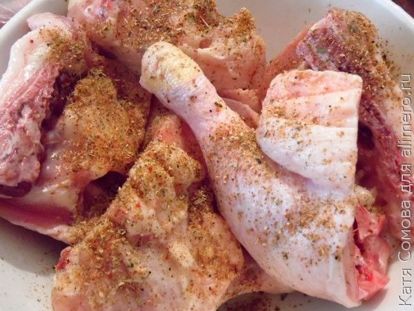 I prepare vegetables. I take a lot of onions. I don't have a large size, so I've cleaned it more than indicated in the Products section.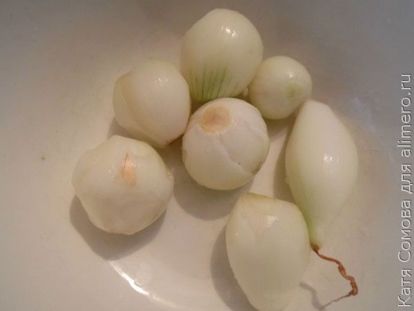 Onion cut large.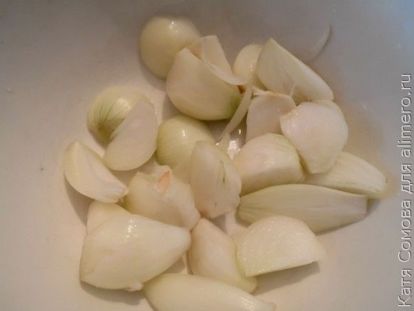 Added crushed Bulgarian pepper to onions.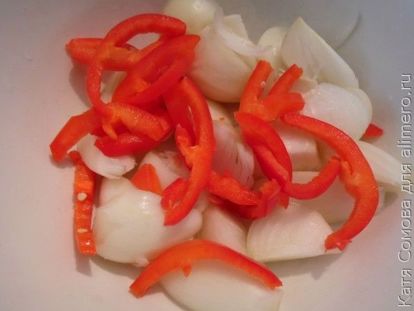 At plums I take out stones and cut them into halves.
Chicken laying in a pot with thick walls. I spread all the vegetables on top. I cover the pan with a lid, turn on the middle heat and forget about this dish for 30 minutes.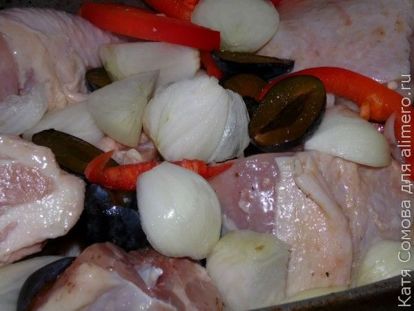 I note that the chicken does not boil soft. It will be stewed in its own juice without adding any liquid or oil.
Onions and plums are very well combined. As it turned out. The sauce turned out beautiful purple, and the chicken is soft and incredibly fragrant.