What kind of product lentils, I learned a long time. Frankly, at that time she did not like me. Years passed, tastes changed. And I discovered lentils for myself as a storehouse of taste, benefit and variety of dishes. And if in the house there is a slow cooker that helps in cooking such dishes, then it's just great. This is a song for those who value their time.
I will not say that I stopped at some sort (and there are several of them) that is, I take one. I cook lentils simply as a side dish, and sometimes as a main dish. This time cooked with chicken. Chicken pre-fried in the same slow cooker.
For this dish for 3 servings, I prepared the products:


Product Preparation: 10 minutes
Roasting Chickens: quarter of an hour
Cooking dishes: 40 minutes
Difficulty cooking: ordinary, easy, how to cook porridge.
Stages of cooking:
She cut the kuru into small pieces, washed well, salted, sprinkled with spices.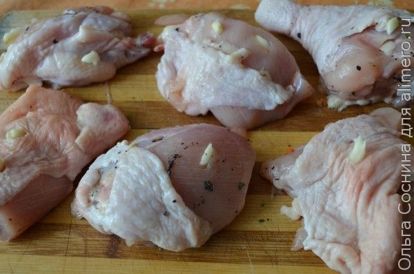 Onions put in a bowl of the slow cooker and poured some sunflower oil.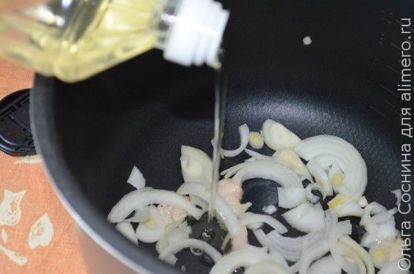 There also put pieces of chicken for roasting. Closed the slow cooker, set the mode bakery products.
At this time, poured into a bowl of lentils and washed it.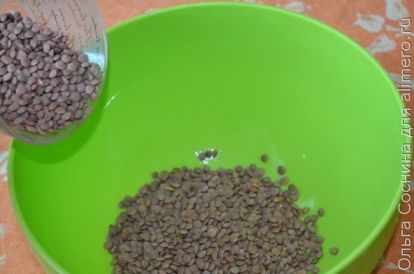 As soon as the pieces are a little fried,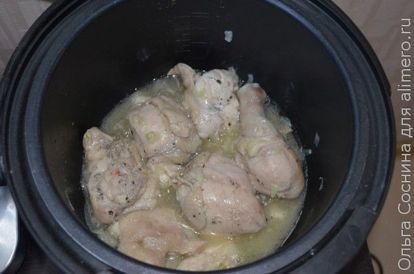 added lentils.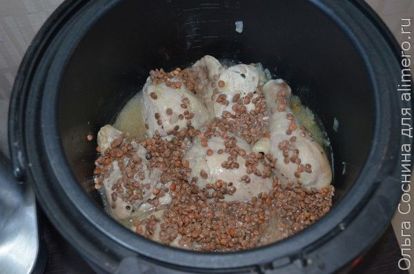 Put on a multicooker mode buckwheat. All the rest did the slow cooker. When I put the products in correctly, I keep the proportions, then in the automatic mode everything boils well.
A few minutes before the end of cooking, the last minutes caught fire on the board, carefully (not to burn yourself with steam), opened the lid and salted the dish. As soon as the slow cooker turned off, I laid the ready dish on plates.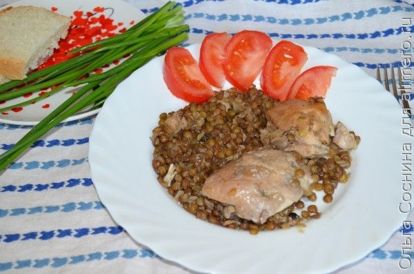 You can add fresh vegetables. Who likes what. Although, the dish is good in itself.