Dedicated to all lovers of chicken … Another recipe from this light and tasty meat.
Today I was waiting for a big company. Than treat, if not meat. But it was raining outside, you can't cook shashlyk, so you had to do everything in an hour: somehow, marinate the meat and serve it in an unusual way.
I remembered the recipe for chicken in cheese, which I once ate at a friend's birthday party. Then I really liked the combination of chicken and cheese, and the cheese was not baked with chicken, but was added later. But about everything in more detail …
Time for preparing – 40-50 minutes.
I had frozen chicken legs. I did not take them out beforehand, because I found out about the arrival of guests too late. And then did not regret it. They stewed in the oven in their own juice, which made the meat very tender and not dry.
Chickens cut into pieces, washed.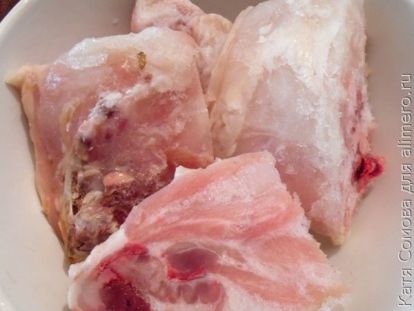 Sprinkle each piece of chicken with spices, salt and basil. She took it dry, so she didn't feel sorry for him and scattered on the chicken from the heart, as they say.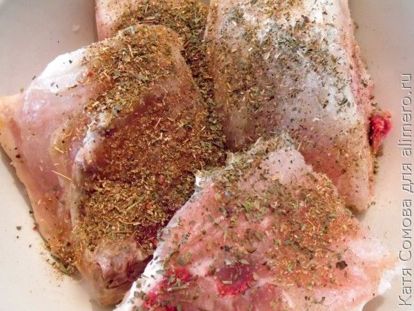 The chicken squeezed a little bit and sent the pieces on a baking sheet. The oven turned on 200 degrees and baked them for about 40 minutes.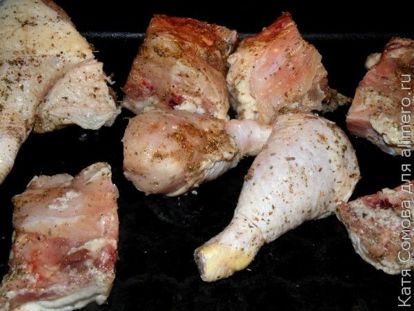 The hen was all juice. It turned out very soft and with a gentle crust.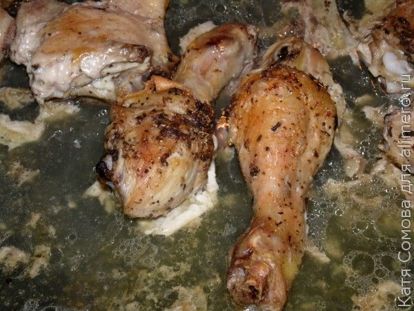 Then put it in a large bowl.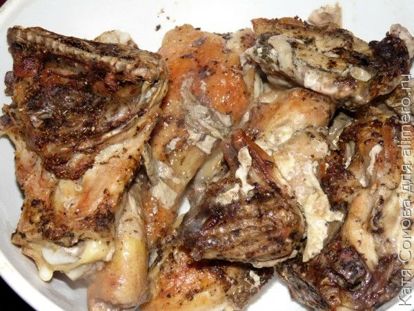 Took smoked processed cheese. It seems to me that the choice of cheese is an individual matter, I just turned out to be just that in the fridge. Hard cheese here, too, would be in place. Grated grated cheese straight to the hen. Mix everything well and cover with a towel for 5 minutes so that the cheese melted a little on the hot chicken.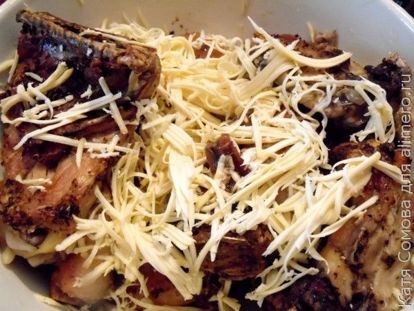 Then she put everything on a large dish, sliced ​​more tomatoes and sweet peppers.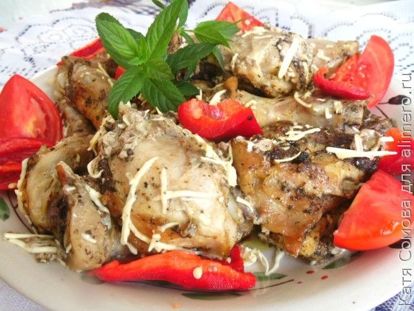 When I put the dish on the table, the doorbell rang. Guests stood on the threshold, and the chicken was already waiting for them on the table.
Enjoy your meal and appetite!