At this stage, it so happened that the male sex prevails in our family.
Count yourself: a husband – a son, two, a cat (and even a cat, although I planned a cat) – three. Well, I, the only representative of the beautiful half of humanity. If sometime we get a dog, then I will try to get a dog-girl in our house, and now she will keep me company.
No, I'm not complaining. I adore my boys and am ready to please and indulge them every day.
But who will pamper me? And then my eyes fell on a peach that was lonely lying on the shelf of a refrigerator. So, so, I thought, the salvation of the drowning hands of the drowning themselves.
And you know what I did? You will never guess! Undertook the preparation of dinner.

I started by freeing the breast from skin, fat and bones. Threw the skin, and the bones with the remnants of meat sent to the freezer, somehow send them to the first!
From the breast has formed 4 beautiful pieces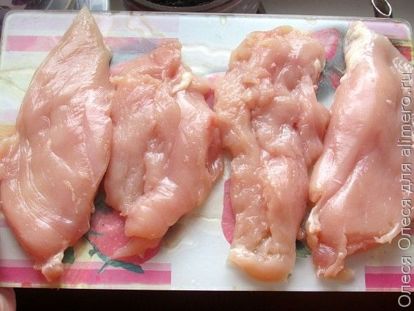 and salted.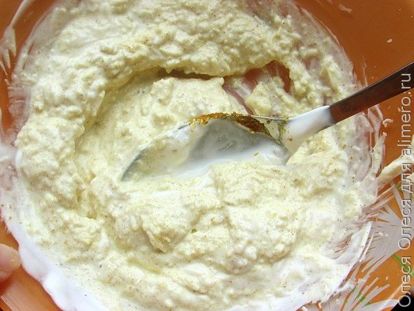 From a peach cut out a stone and cut slices.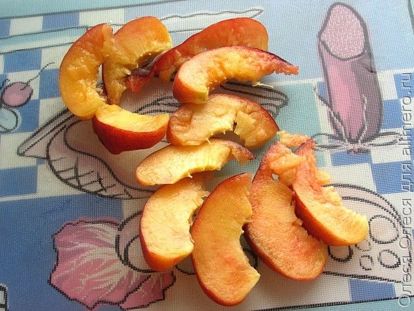 In the form of a drop of oil, literally a drop, just so that the meat does not adhere strongly to the bottom, and smeared well. Put the chicken,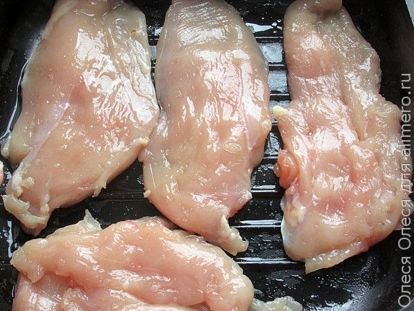 smeared with cheese mixture.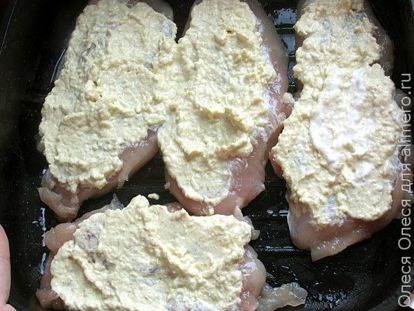 Put peach slices on top.

Everything, in the heated oven, the chicken stayed for about 20 minutes.
In the meantime, I made the simplest of cucumbers with tomatoes and vegetable oil, a salad, and put everything on a plate. And … The husband, who looked into the kitchen, took my portion of himself.
Well, I do not mind, especially since I still had a couple of pieces.