Whole baked chicken with a crispy crust is one of my favorite hot dishes. As I have not even baked it: on the bottle and on salt, in the sleeve and in the foil, but most of all I like chicken stuffed with apples and prunes.

Ingredients: chicken, apples, sour varieties, prunes (we are guided by the size of the chicken).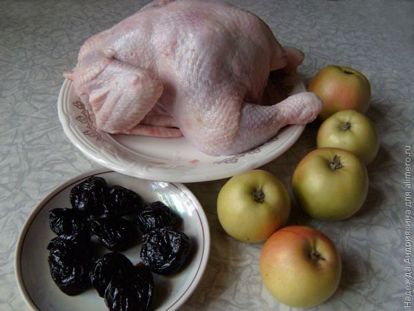 For coating chicken: 100 g sour cream, salt, pepper, herbs and spices (favorite).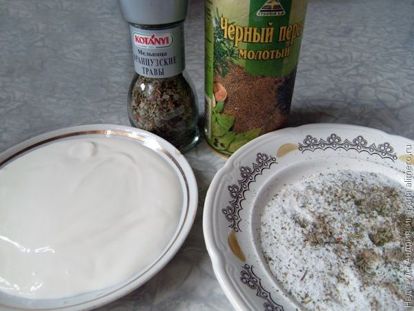 Roasting time from 1 hour to 2, depending on the size of the chicken.
We wash the hen, check that there are no spines left of the feathers, if necessary, we light up and pull out. We rub the chicken inside and out with salt mixed with pepper and herbs (I took French herbs), then we smear sour cream.
Washed apples are cut in half, remove the seeds and cut into thick slices, wash and dry prunes. Tightly fill the belly of the chicken with apples and prunes, some apples can be inserted from the side of the neck.
We sew up a hole with a thick needle and leave the long ends of the threads in order to be easy to remove later. Leave the chicken soaked in spices and sour cream. You can even do it in advance, and put in the oven 2 hours before serving.
Bake the chicken in the oven at 180 degrees, pouring it with the melted fat until the chicken is beautiful and ruddy.
For half an hour before readiness, we place on the baking sheet even slices of apples, we lay them over the chicken on a dish, you can decorate it with a flower made of tangerine or orange mugs. We put papillots on legs. We cut it right on the table and put it on portions plates in pieces.