Apples in our house today in almost every dish. Everything is simple – an unprecedented harvest.
They ate fresh and baked, boiled juice, jam, as well as baking – I did everything with apples.
I decided to try cooking hot dishes with apples, because apples give a delicate sweet-sour flavor to dishes.
Stuffed chicken is probably the most common dish, but I have not done it with apples before.
Complexity: not difficult like any chicken dish.
Time for preparing: preparation of products for 30 minutes, roasting chicken 1 hour 15 minutes.
Cooking process:

Chicken washed, including inside, without cutting.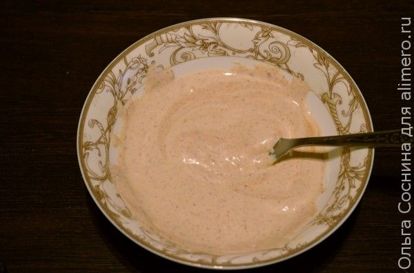 Chicken rubbed with a small amount of salt and smeared it with the resulting sauce inside and out.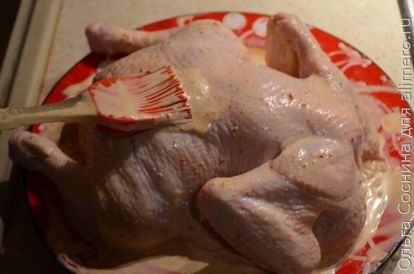 While the chicken was marinated, I took rice. Cooked it in salted water.
Ready rice poured into a colander, washed in running water.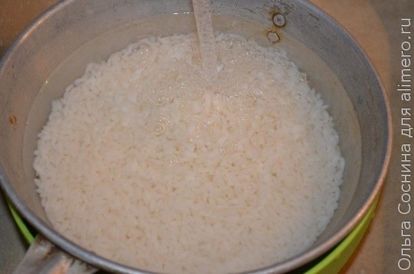 After a while, when the water was glass, she put the rice in the bowl.
Apples washed, cut into slices, cleaned of seeds.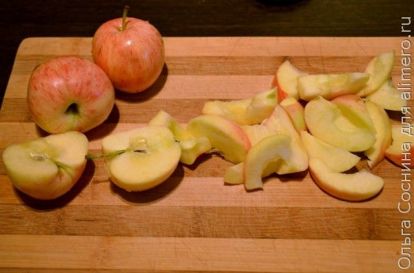 Added them to the bowl with rice.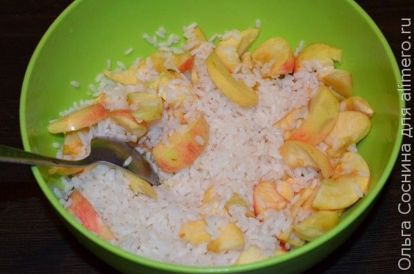 Rice with apples put inside the chicken, sealed with toothpicks.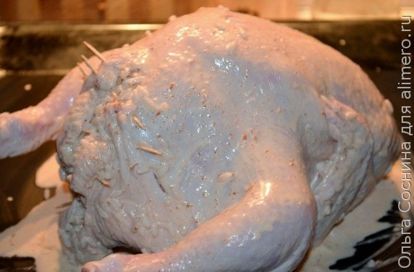 Wings tucked in the incisions in the skin, and the legs tied with thread.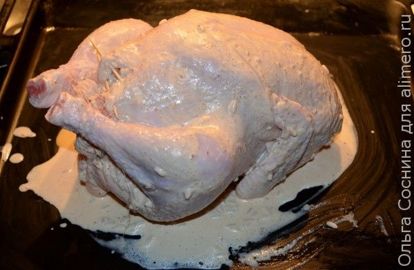 Smeared a baking sheet with butter, laid out the chicken and put it in the oven.
The oven temperature warmed up to 180 degrees. If you put the temperature higher, the upper part of the chicken will be fried, and the inside will remain raw.
Chicken baked for over an hour. I occasionally looked and watered the juice that was melted from the chicken.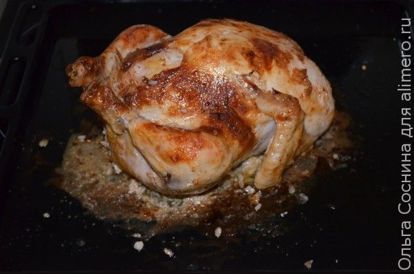 The finished chicken cut, inside turned out a great side dish.