When you have a small child, there is always not enough time: now for cooking, now for cleaning, then for yourself. For reading, knitting, transplanting flowers, I often have to use the night and morning hours, fast-flying weekends and … sick leave.
Today I am just sitting at home – my son is sick. Slowly, in the intervals between medical procedures, I took up household chores. So fascinated by picking seedlings and sowing flowers, that when I woke up, I realized that soon my husband would come home from work, and I still had dinner.
So this swift dish appeared – chicken stewed with potatoes and chanterelles. True, my chicken was intended for another dish, not so simple and fast, which now I have to do sometime later.
Time for preparing: 1 hour from which active actions take 15 minutes.
Cooking


Chicken washed and cut into pieces. If you know how to chop chicken properly, this business takes literally three minutes. Back left on the soup.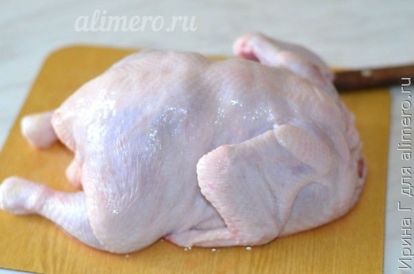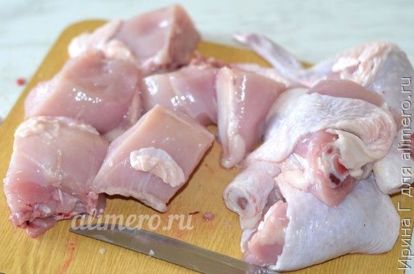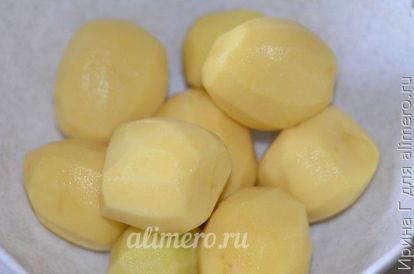 She took out mushrooms from the freezer. I froze them at the end of the summer, having pre-fried them.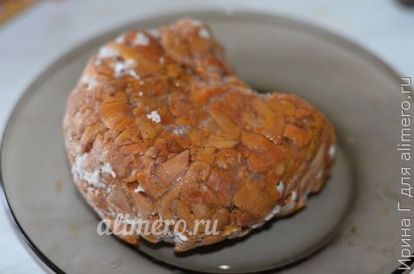 I cleaned the carrots and onions, ground everything up: a carrot in a large grater, cut the onion with a knife.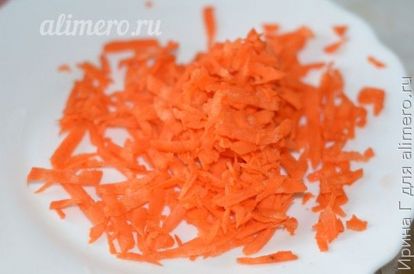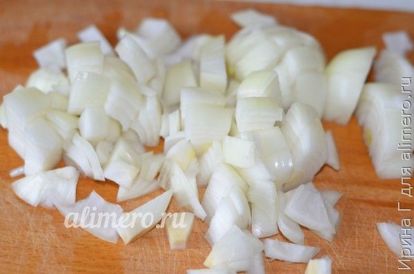 Since I didn't have time to defrost the mushrooms, I divided them into slices directly frozen.
All prepared ingredients packed into the pan in layers. Potatoes cut into two parts.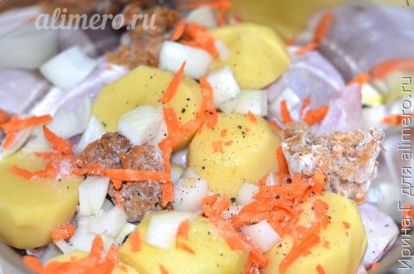 Put the salt, poured water and put the stew under the lid. At first, water does not seem to be enough, but it is not necessary to top up.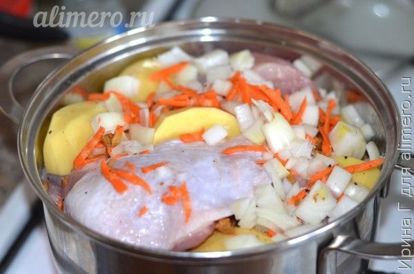 After 20 minutes, added sour cream and left to stew for another 20 minutes.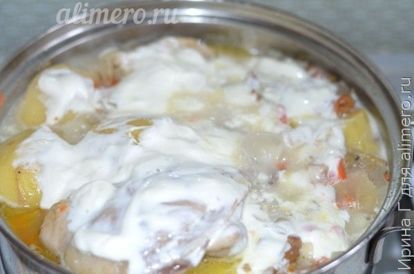 Delicious and quick dinner is ready.