Dishes cooked in ceramic pots are always tasty, inexpensive and healthy. For cooking does not require much cooking experience and time. But the taste of the dish is fundamentally different from fried in a pan.
Ceramic dishes are not toxic, do not oxidize, it is better preserved useful properties of products. Vegetables and meat are stewed, stewed in their own juice, soaked with aromas of spices and spices.
Ceramic pots are not only ideal dishes for cooking, they look spectacular when serving. After all, a cooked dish can be served directly in a ceramic dish, and it will be both beautiful and convenient.
To make stewed chicken with beans and vegetables you will need the following products: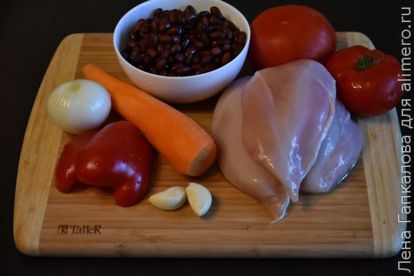 Degree of difficulty: easy
Time for preparing: 45 minutes
Soak the beans in the night beforehand, then boil them until ready in unsalted water, drain in a colander, drain the broth.
Chicken fillet cut into cubes.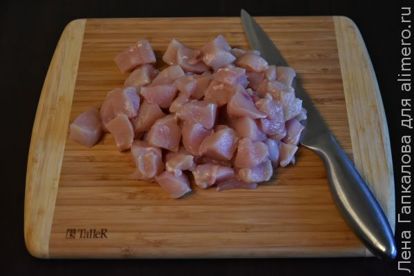 Cut the carrots, onions and peppers into cubes, sized as chicken fillet. Chop garlic. Cut a cross into the tomatoes, pour boiling water for a minute, peel and cut into cubes. You can take canned tomatoes in their own juice.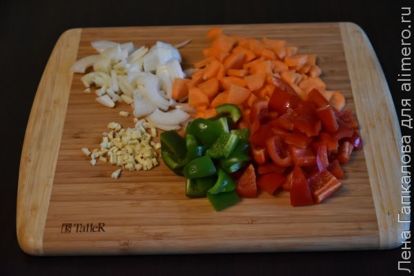 You can immediately decompose all foods in pots, or you can pre-fry them.
Heat the vegetable oil in a pan, fry the chicken fillet.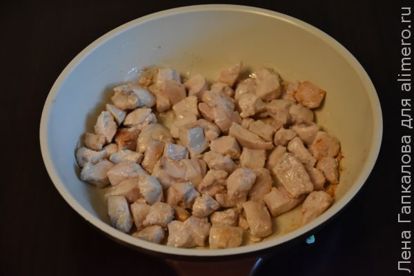 To put onions and carrots to the fried chicken fillet. Fry for about 3-4 minutes.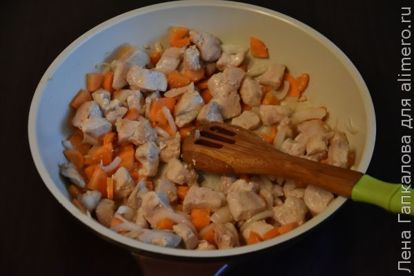 Next put the sliced ​​tomatoes.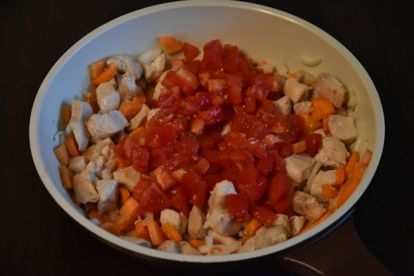 Then Bulgarian pepper with chopped garlic. Extinguish the vegetables for another 3-4 minutes so that the tomatoes give the juice.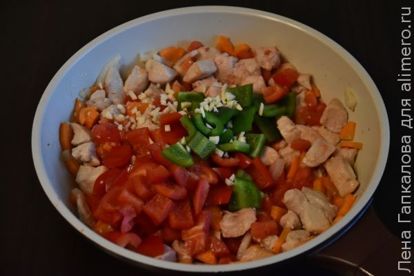 Put boiled beans. Season the dish with spices (some red pepper, paprika, oregano and thyme). Salt, mix.
Arrange the meat and vegetables in portioned pots or in one ceramic dish. Then in the preheated oven to 180 degrees for 35-40 minutes.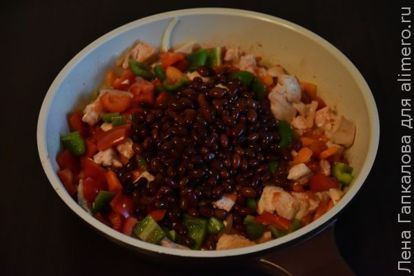 When serving meat with vegetables and beans, sprinkle with chopped greens.