How easy and quick to cook from chicken. The advantages are mass: firstly, you know for sure that this is meat, and not semi-finished products that are not chemically fed up, secondly, tender and tasty meat, thirdly – it is cooked very quickly, fourthly, there is a wide variety of dishes.
I offer one of the very simple and delicious recipes: chicken stewed in sour cream sauce.
Ingredients: Chicken cut into pieces or parts of factory-cut chicken (chicken legs, drumsticks, etc.), seasonings to taste (salt, black pepper and paprika, curry, French herbs).
For the sauce: 1 cup sour cream and broth, 1 tbsp. spoon flour and butter.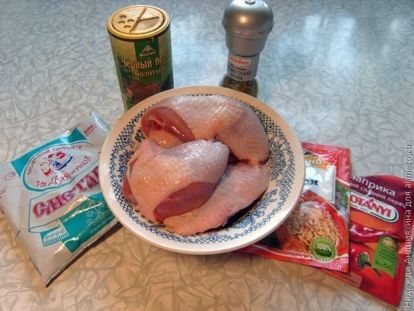 Short cooking version:
Chicken pieces are washed and soaked with a napkin. Cooking fragrant mixture of salt and seasonings. Here everyone is guided by his own tastes, you can take any spices and spices that fit the chicken and you like it.
I use and ready-made mixtures for chicken, and I mix it myself. This time I added black ground pepper, dry paprika, Curry seasoning (there are a lot of things mixed in it) and French herbs in salt.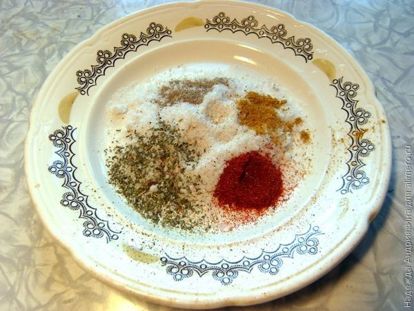 All mixed up and this fragrant composition slightly rubbed pieces. Do not be afraid to overdo it, some salt and spices go into the sauce.
Fry the chicken pieces in a pan until golden brown.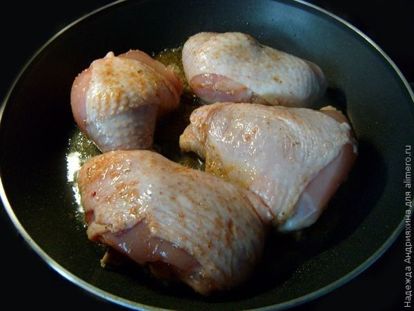 While the chicken is fried, prepare the sauce. To do this, melt a piece of butter in a frying pan, add flour and start to quickly knead, frying the flour until creamy color.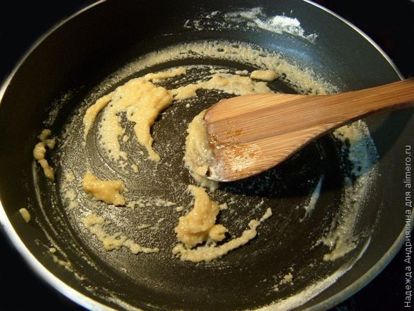 Many make the mistake of adding unroasted flour, the sauce loses its taste and becomes stretching in consistency.
Add to the pan to the toasted flour unsalted broth or just boiled water, stir it, making sure that the whole flour spreads without lumps, and the liquid thickens, then lay out the sour cream and bring to a boil.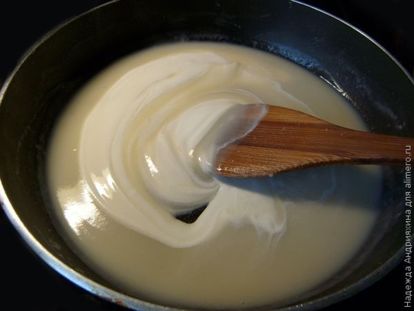 In the sauce do not put any salt or spices. Although lovers of garlic can squeeze a pair of cloves, but only at the very end of the quenching.
Pour the sauce into a frying pan with a fried chicken and simmer under a lid on a small fire.


The finished chicken, juicy and flavorful, will be instantly eaten, with which it is not served: mashed potatoes or rice, buckwheat or pasta, and vegetables will do, too. The sauce will additionally make a juicy and side dish, so that the home will only say thank you for the delicious food.