When at home I cook a chicken in the oven, the whole family comes running around with a fragrant smell and is looking forward to when it is ready. Then it is eaten in a matter of minutes, it does not even have time to cool down.
One of my favorite ways to cook chicken is to bake in a special sleeve. I like that the chicken turns out very juicy and do not need to be afraid that it will dry in the oven. In addition, it is very convenient because you can immediately add potatoes to the sleeve and the side dish is prepared simultaneously with the meat. Also in the preparation of the juice stands out, which can be used as a sauce.
In general, the recipe is wonderful in all respects: simple and tasty, and not too long.
Degree of difficulty – simple enough.
Time for preparing – from 1.5 to 2.5 hours.
For the preparation we need following ingredients: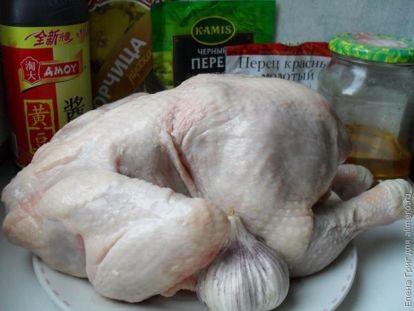 In honey pour soy sauce.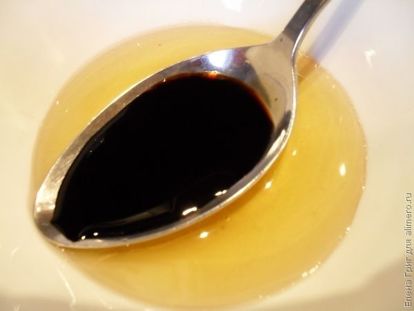 Add mustard and both types of pepper.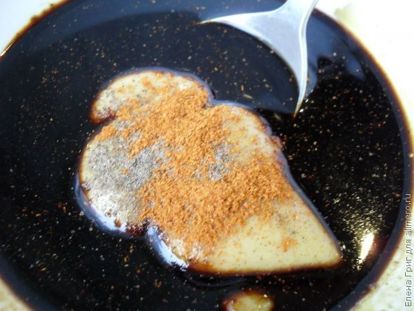 Mix thoroughly – this will be the marinade for the chicken.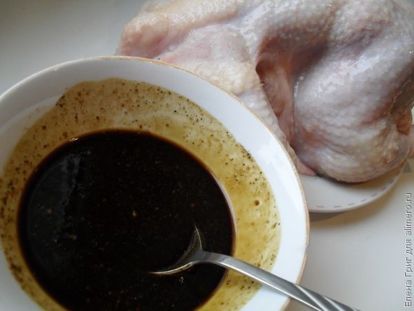 To grind chicken itself, then rub it with salt outside inside.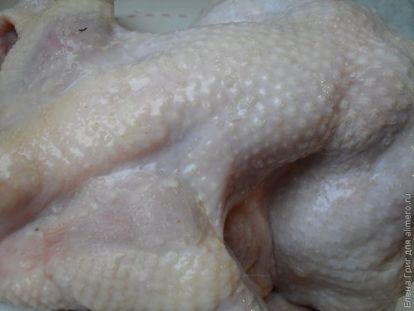 Then turn the marinade, coat the carcass from all sides, paying attention to the legs and wings, also smear the chicken inside. You can pickle from half an hour to one and a half, the more, the better it will be soaked.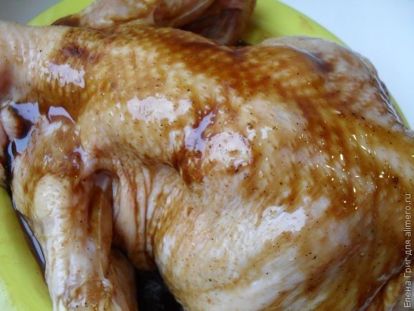 After the time has passed, put the chicken in the baking sleeve, fasten the clips along the edges, the seam should be on top, as it lets in air, you can also make several punctures with a toothpick so that the sleeve does not burst.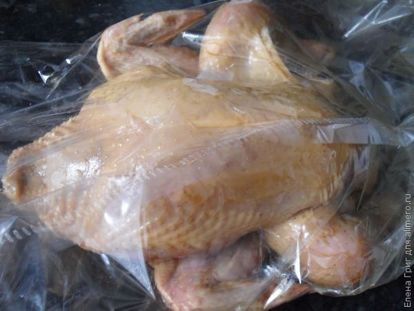 If desired, you can add slices of potatoes, it turns out very tasty in the juice that is released during cooking. Cook in the oven for 50 minutes at 200 degrees. Then you can open the sleeve and hold in the oven for 10 minutes to slightly brown the chicken. Grate the finished chicken garlic passed through the press.