A big plus of this dish is its versatility. It can be served as a hot or as a cold snack. And his taste is original: spicy-sweet!
We will need:
chicken fillet – 600-700 g
sesame – 1/2 cup
honey – 4 tbsp. spoons
soy sauce – 150 ml
lemon juice – 2 tbsp. spoons
ground red pepper – 1-2 tablespoons (depending on how much you like spicy)
wheat flour – 3 tbsp. spoons
egg – 1 pc.
vegetable oil – about 1 cup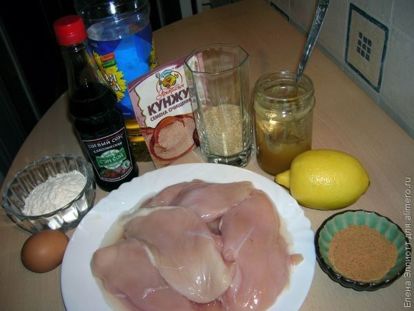 First, prepare the marinade. To do this, mix in a bowl soy sauce, honey, lemon juice and red pepper. Divide the chicken fillet into small pieces and place in the marinade. We remove it in the refrigerator for 2 hours.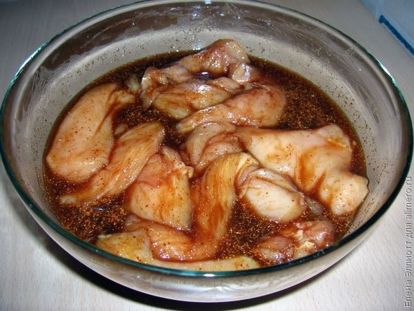 Pour the marinade and lightly dry the chicken pieces.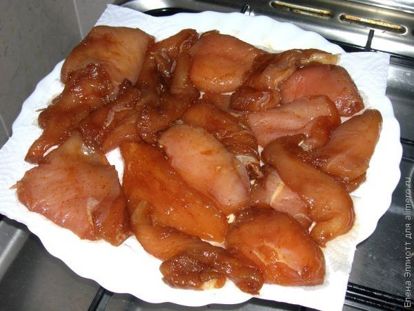 We first flour in flour.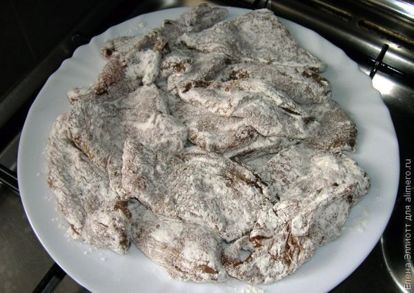 Then dipped in an egg and rolled in sesame.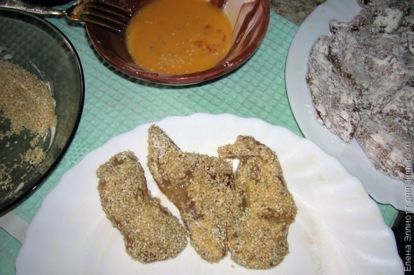 We spread the breaded fillet in the pan with well heated oil and fry for several minutes on each side until golden brown.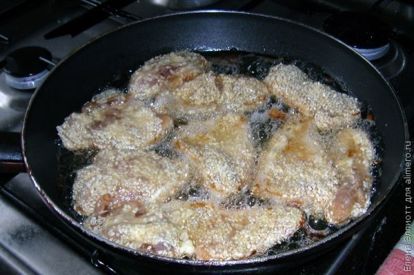 We spread in the form for roasting. We put in the oven, heated to 180 degrees, and bring to readiness (15-20 minutes).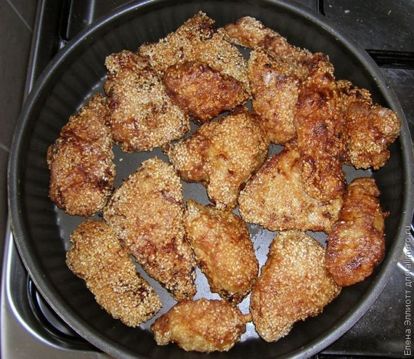 I prefer to serve chicken in sesame with rice, so usually, while the chicken is baking in the oven, I cook rice. In my opinion, this is the perfect side dish, as its neutral taste perfectly emphasizes the taste of the fillet itself.
You can also serve garnish with greens and vegetables.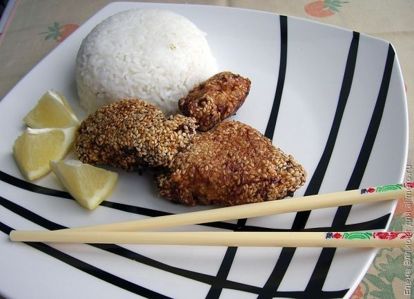 The dish is ready! Enjoy your meal!