I ran into the store one evening after work. Pondering what to cook for dinner, hung over the meat counter. From the meat remained only chicken – and took it.
Well, chicken is a win-win. Prepares quickly, and whatever you cook – everything is delicious. My feeders, including the cat, with all hands (and four paws) are always behind. What to cook? I remembered! Chicken breast fillet in red currants does not give me rest – I want more. From the purchased chicken and the rest of the berries I decided to cook again.
Made a simplified version, because I wanted to quickly get rid of dinner. I just crushed the berries, and did not cook the fillets, but chopped chicken. It turned out simple, fast and satisfying. As they would say the village grannies – nazhoristo.
Time for preparing: from 1 hour to several hours, which depends on your free time and the readiness of your loved ones to swallow for a long time, looking at the pickled chicken.
So, I bought a chicken. Not a chicken, but some huge monster weighing more than 2 kilograms. When she began to carve, I realized that I would need only half. The second half put in the freezer.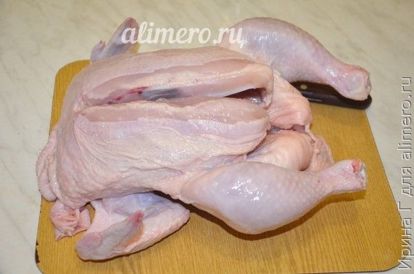 I slit the chicken into pieces along the joints (so it is very easy to remove).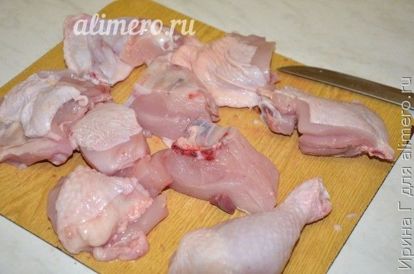 Sprinkled with salt and pepper.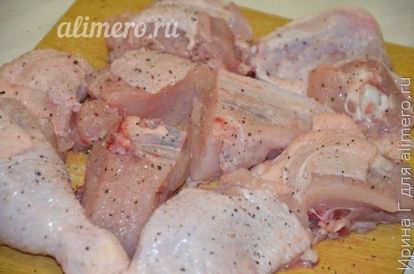 Currant crushed tolkushkoy. Bones this time did not clean up as an experiment.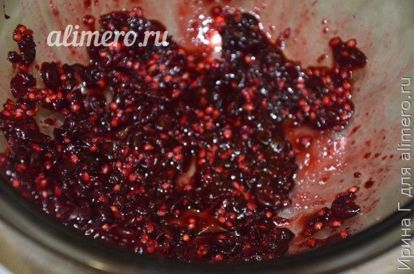 Cut the onion into half rings.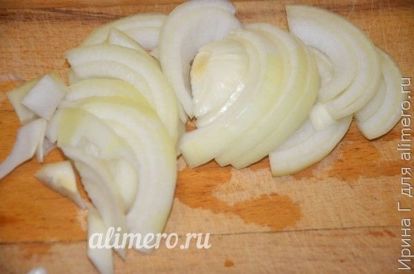 Mixed onions with currants.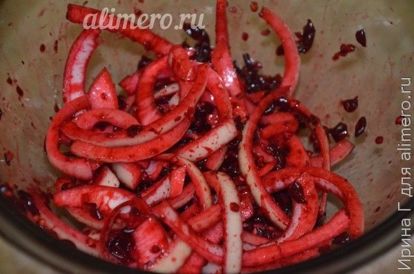 Pieces of chicken laid in a bowl, evenly distributing the marinade between them.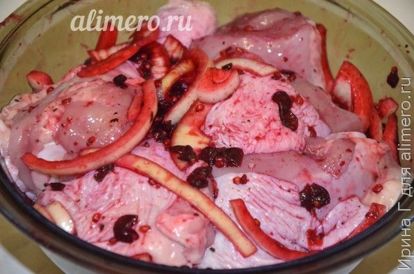 Left to marinate for two hours.
I warmed up the butter, put chicken pieces into it along with the marinade.
Grilled, turning up to readiness.
Done! By the way, currant bones are almost not felt.