I love dishes with the addition of Provencal herbs. They give a delicate flavor and zest to any dish. But chicken and vegetables are especially good with Provencal herbs.
Everything else this Mediterranean dish is easy to prepare and contains a minimum of calories. That for a hot summer just fine, when nothing heavy and greasy do not want.
I always have a bag with a mixture of Provencal herbs. The main ingredients in this mixture are basil, rosemary and savory. In principle, if you have them separately, then you can already cook a chicken in Provencal style.
But it is more convenient for me not to buy each weed separately, but to take at once a ready mix. After all, Provence herbs contain mint, oregano, sage, thyme, marjoram. In general, super-weed with a stunning aroma.
Ingredients for dishes:
Cooking time – 30 minutes.
For this dish is best to take exactly the white meat of chicken – breast. It turns out more gentle and not at all dry.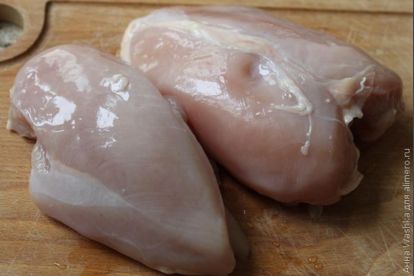 Cut the breasts into small pieces. I prefer meat with pits and cartilage, but of course you can only use fillets.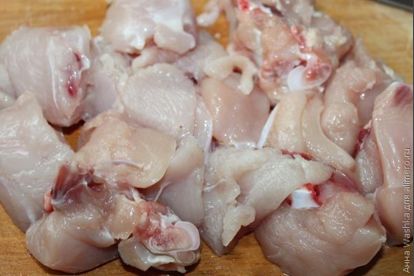 With tomatoes scrape off the skin. For this we omit them for a few seconds in hot water. The peel then bursts, becomes softer and is easily removed. Cut tomatoes into four parts, and then cut into plates.
Onion cut into half rings.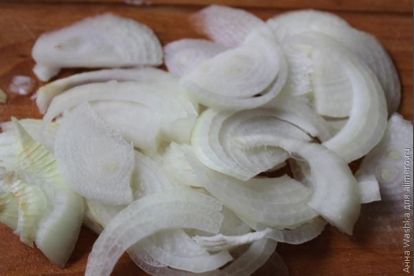 Fold the onions and tomatoes in a bowl, sprinkle with Provencal herbs, add pepper peas.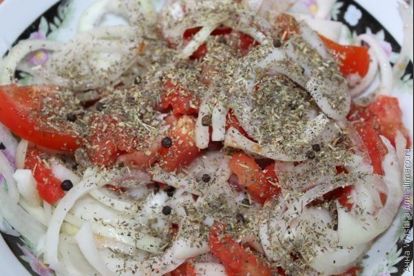 Mix vegetables with herbs.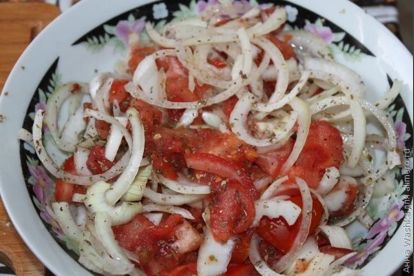 In a flat form (I have a glass roaster) lay out half the vegetables.
In a bowl, mix the olive oil, chopped garlic, Provencal herbs, salt, ground pepper.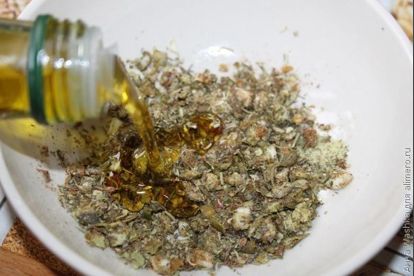 In this mixture, dipped each piece of chicken breast.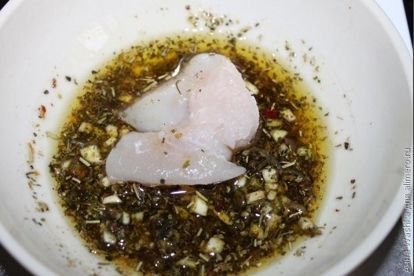 Spread chicken over vegetables.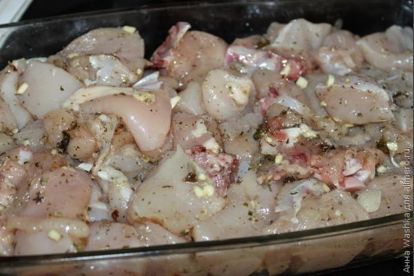 Put the second half of onions and tomatoes on it.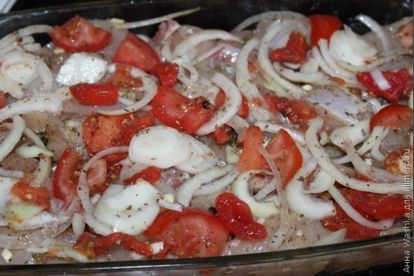 Put sliced ​​parsley on top.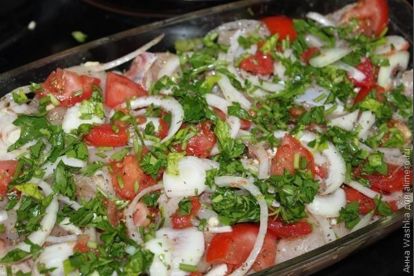 We put in the oven for 20 minutes. Top of the dish can be covered with foil so that it does not burn.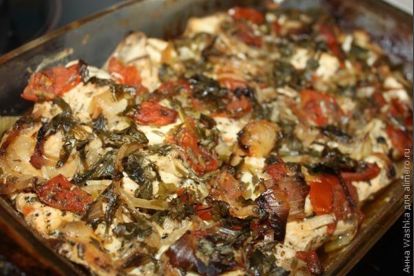 Enjoy your meal!