I want to offer you a very tasty recipe from simple products. At the heart of the recipe I have today parts of chicken, on which the least fat (legs and wings). But you can take a chicken, but then you just need to cut it into portions.
I first tried this recipe for Christmas. Many guests were invited, we decided to celebrate the evening at our home. I wanted to surprise people with something. I was very worried, because Of the 12 dishes that I decided to cook, only 2 of them cooked and tasted before.
Without undue modesty, I will say that everything worked out. Especially me hooked chicken recipe. It is prepared simply, it looks beautiful, but when you try it, you can't pull it by the ears.
What we need for cooking: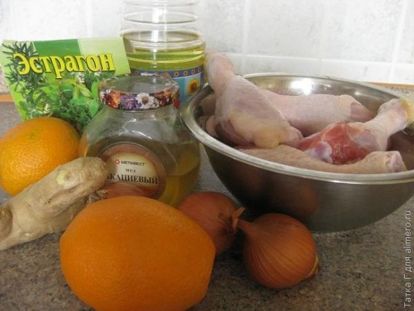 1) Parts of the crust washed and wiped with a paper towel. If you have stuck whole chicken, then cut it into portions. Now you need to rub well with salt and pepper.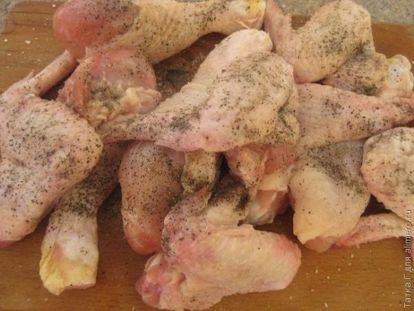 2) Peel the onion and cut into thin rings.
3) Wash the orange and cut it into thin rings.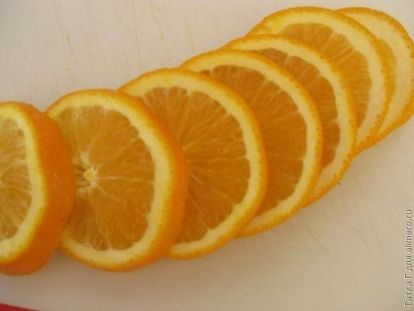 4) Grease a baking tray with a small amount of butter and put onion on it, and an orange on top.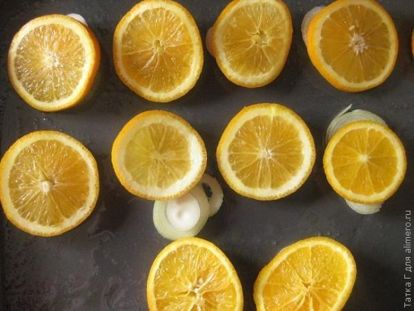 5) Put a piece of chicken on each orange circle. Then all its top smear vegetable oil.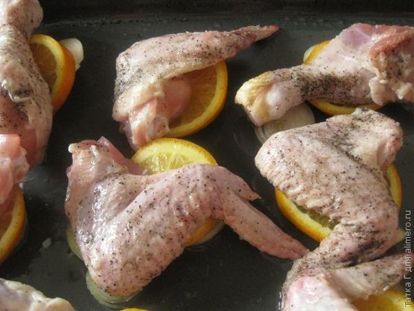 6) Send the baking tray with chicken to the oven, preheated to 220 degrees for 30-35 minutes.
7) Ginger clean and rub on a fine grater. Then mix it with honey and add tarragon here. Instead of honey, you can use orange jam.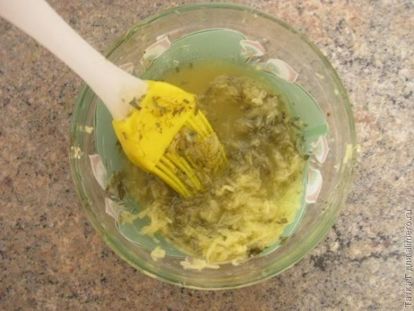 8) Spread the chicken mixture. Send in the oven for another 5 minutes under the grill or at the strongest temperature. It should make a beautiful golden crust.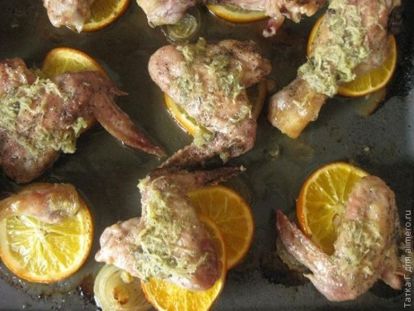 9) Serve the chicken with oranges and onions.