Recently, when I meet with girlfriends, they ask me to share some delicious and budget recipe. And I can not refuse.
I love chicken, but also noticed that people, going into the shops, increasingly began to prefer chicken to meat. Firstly, it is much cheaper, and secondly – it prepares faster.
Therefore, I want to offer a recipe for a very tasty bird that can become a full-fledged dinner or even decorate a festive table. What would be more correct to call this dish? Let's call it that – chicken in clothes.
The recipe is simple, but the fillet will always be very tender, juicy.


Degree of difficulty: low


Time: 1 day – for pickling chicken, 50 minutes for cooking.
What foods we take to make this dish: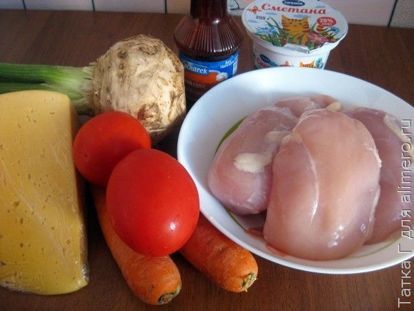 1) Thoroughly wash the chicken fillet under running water, dry with paper towels. Fold in a small container and pour soy sauce. Leave to marinate overnight.
2) Remove the breast from the refrigerator and fry in a hot hot frying pan on both sides, about 3 minutes on each side.
3) Peel the carrots and cut into strips.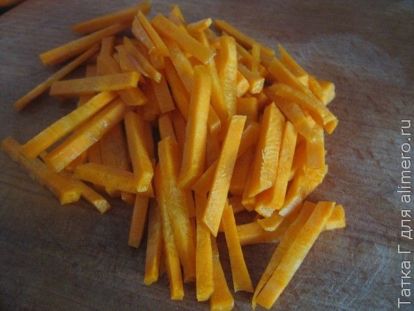 4) Peel the celery and, likewise, cut into strips.
5) Fry carrots with celery in the pan with the addition of sunflower oil until soft and transparent.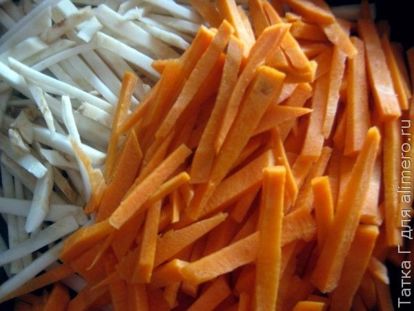 6) Give the vegetable mixture to cool and add sour cream. Salt and pepper to taste.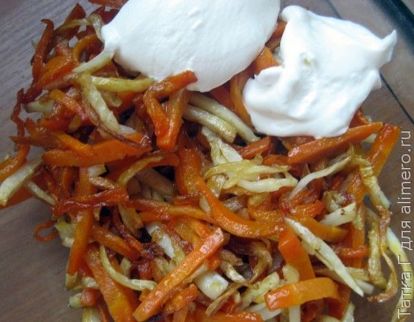 7) Heat the oven to 180 degrees. Cover the pan with foil and place chicken fillet on it.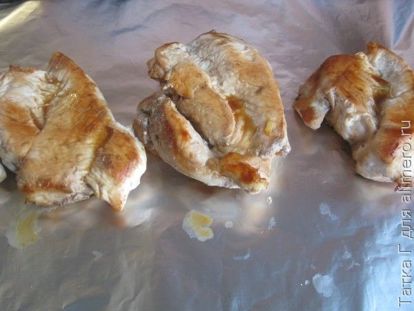 8) Lay the vegetable mixture on top of the fillet.
9) rub the cheese on a coarse grater. Sprinkle on top of chicken fillet.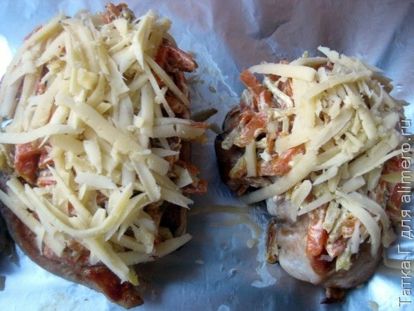 10) Bake the chicken for 10 minutes at a temperature of 180 degrees.
Serve our chicken in clothes, sprinkled with greens, with fresh tomatoes.