It is believed that chicken skin is better cut and cook without it, because there are harmful substances that accumulate when feeding birds, and also – a huge amount of calories (212 kcal per 100 g). I agree, except for one option – chicken baked on the bottle. Or in our family such a dish has another name lady under the umbrella.
Description of the cooking process:
The recipe is very simple: take chicken, wash, left to dry a little.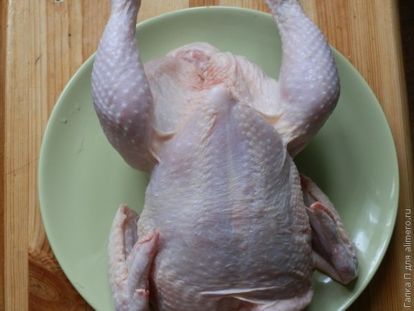 Of the additional products need only garlic. How much to take? Our family has a manic passion for roasted garlic. So take the two heads boldly.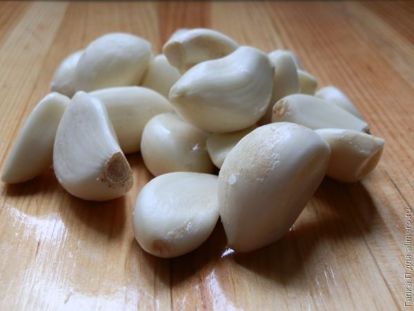 Starting from the neck we put the teeth under the skin.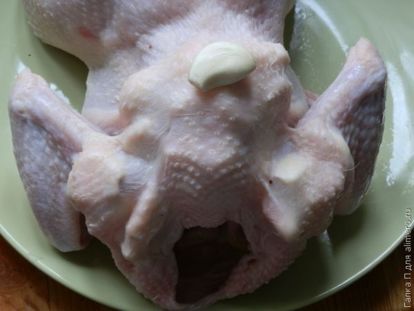 We add a little bit of skin.
Now the most interesting, because of what, in fact, the dish got such a name: we take a bottle with a wide neck. Many years ago dairy (kefir, ryazhenkovye) bottles were in use, several of which I kept as the apple of my eye. They fit perfectly.
Pour water, put on the patch and put chicken on the bottle.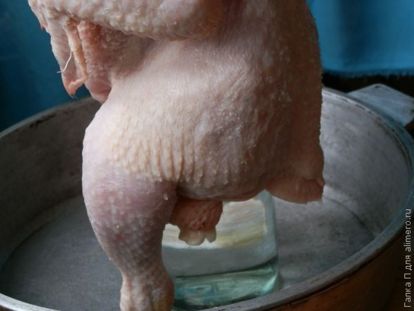 Now practical advice that we have started to use, tired of clearing the stove after this delicacy – we will make an umbrella out of foil.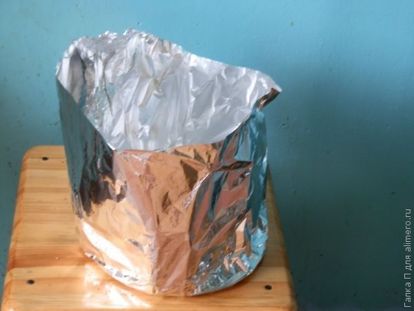 Put the chicken in the oven (usually placed only on the bottom shelf).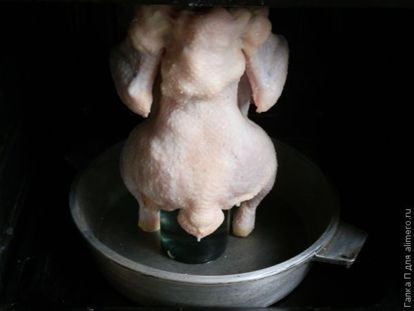 And we cover our bird with an umbrella from above, trying to keep the dome wide enough for the passage of red-hot air, but also narrow enough for the fat to drip from it into the patch, and not into the slab.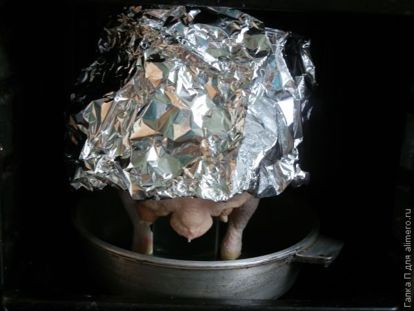 Our cooker cooks about an hour. When it even starts to smoke slightly, we get out, remove the foil cone.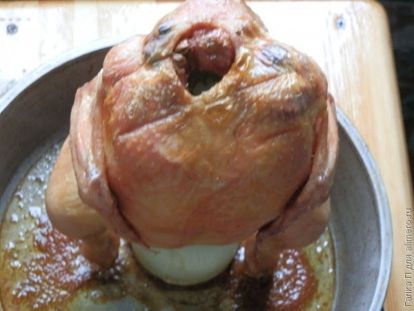 The skin turned into a very tasty, thin, crisp crust, which is eaten at the moment. Then there is a line of garlic soaked in meat. And, of course, the chicken itself, which was also mutually enriched with rich garlic taste.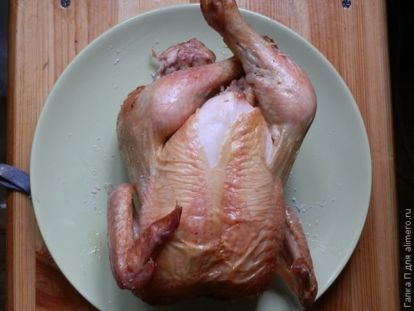 A tanned lady after taking water-bottle procedures is pleasant in all respects!