If you want to gather the whole family together, then the best way is to cook something tasty. Indeed, it is pleasant to disperse delicious flavors around the house and how they attract everyone to the kitchen or the dining room. Also on a visit, we often invite just for some dish.
Today I decided to cook an appetizing chicken in the oven. I usually cook some side dish for the chicken, but now I decided to come up with something else. I carefully searched for what I have: green beans and cauliflower found in the freezer, as well as fresh tomatoes. Well, onions with garlic I always have.
Time for preparing – About 1 hour, depends on the size of the chicken. I had it small.
Degree of difficulty – simple enough.
For cooking will need The following products: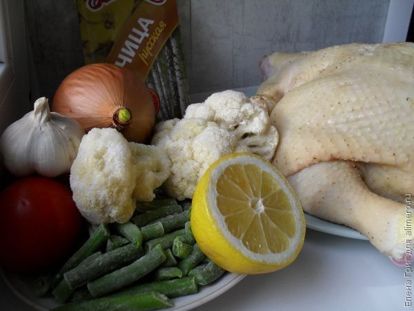 Remove all the hairs from the chicken. Wash and dry it, then prepare the sauce. To do this, mix mustard and lemon juice in a separate container.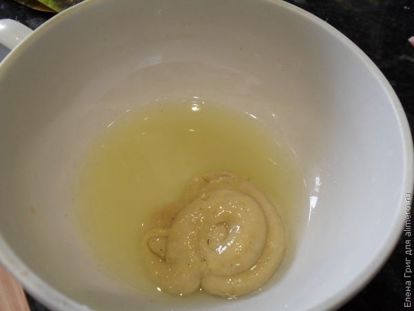 Grate the whole chicken with salt and the resulting mustard-lemon sauce.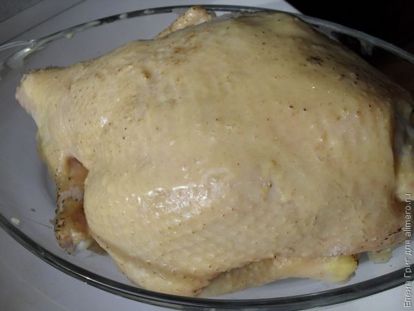 Put the chicken in a refractory form, pour a little water on the bottom and put it in the oven with a temperature of 220 degrees for about 50 minutes. Meanwhile, get the green beans and cauliflower to thaw, and cut the peeled onion into half rings.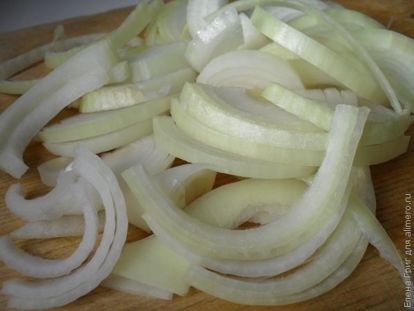 Wash tomatoes and cut into large slices.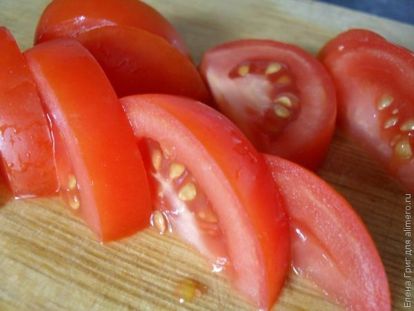 Get ready-made browned chicken out of the oven.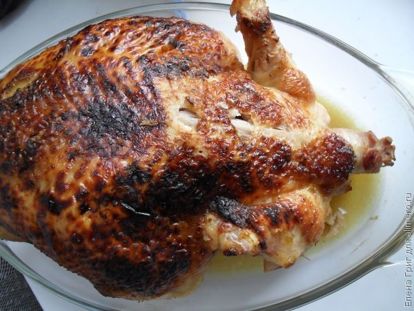 And start to cover it with vegetables on all sides, add a little salt to the vegetables.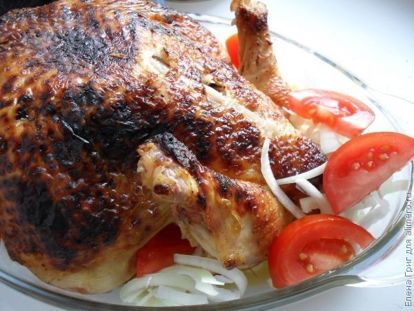 Put the mold back into the oven for 10-15 minutes. Grate the peeled garlic.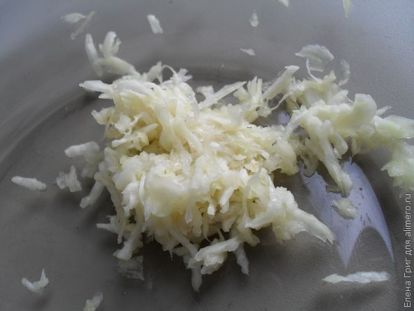 When everything is ready, gently spread the garlic over the chicken's surface with a fork.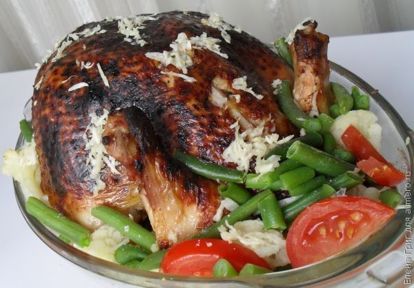 I wish you bon appetit!