Baked chicken can be a festive dish, and the usual dish for dinner. I love her for this versatility, ease of preparation and taste, which, by the way, can be different. It depends on the marinade, spices and, of course, on the method of preparation.
Today I decided to bake the chicken in the package. Packages lay for a long time and waited, and when I will test them. It turned out delicious. The chicken in the package is cooked in its own juice, the juice does not leak, does not burn, the meat does not dry. However, at the end of cooking it is necessary to fry the chicken, as it is not fried in the package, but is practically cooked.
Complexity: everything is very simple, but it will take someone's help to get the chicken out of its sleeve and gently shift it to the dish.
Time for preparing: from 4 to 24 hours.
Chicken thoroughly wash, removing small feathers and everything that does not like. Give the drain water.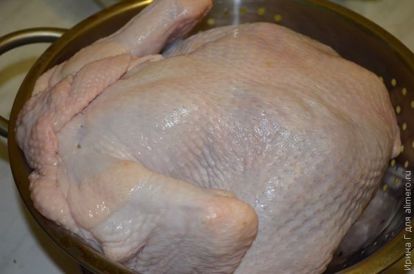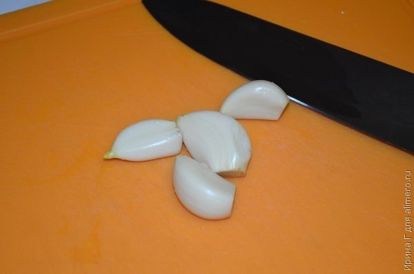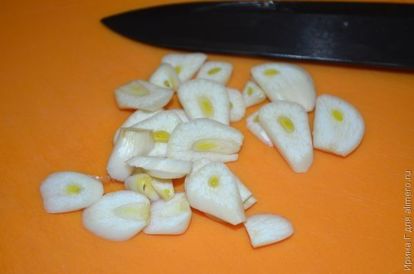 We spit the chicken evenly over the whole area.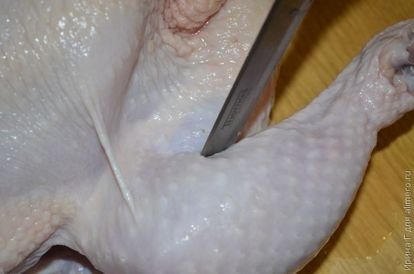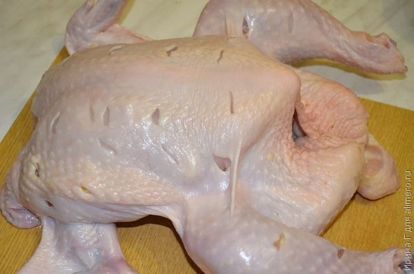 Cooking marinade from sour cream, mayonnaise, mustard and spices.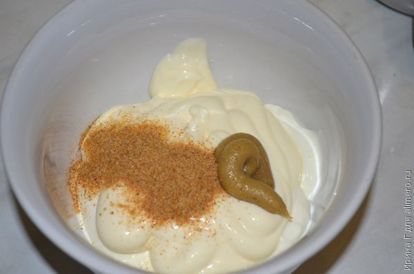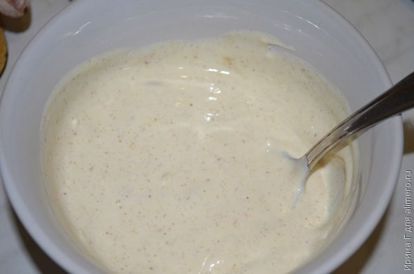 Rub the chicken with salt and richly lubricate the marinade. Inside, I also put salt, and poured the marinade.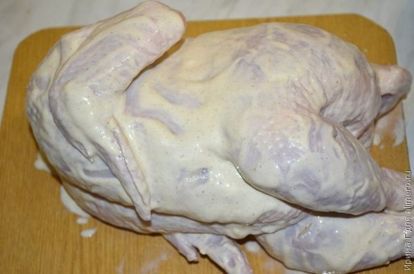 In this form, put the chicken in the sleeve.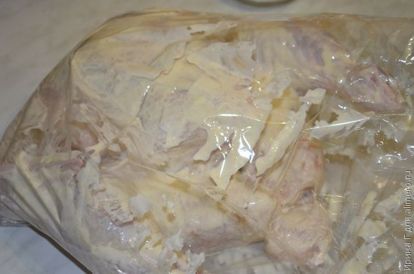 Tie and clean in the fridge. I did it in the evening to cook the next day.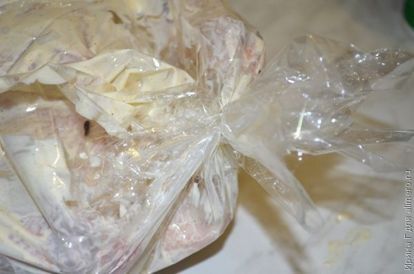 After a set time (I marinated the chicken for more than 12 hours), we take the bag out of the fridge and put it on the baking sheet.
We pierce a toothpick in several places so that the bag does not burst after a strong heating. By the way, even punctured, he was quite swollen.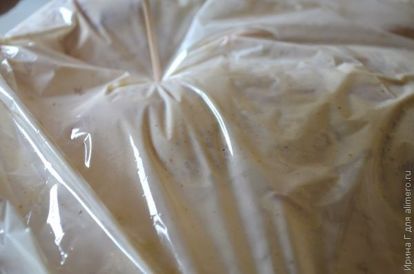 We bake 2 hours. We take out the chicken and cut the package (I put it completely under the carcass).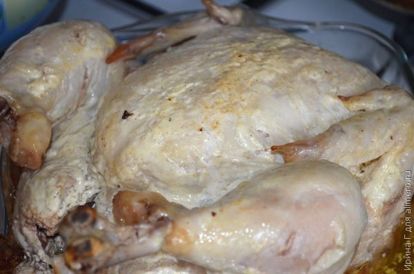 Put in the oven again so that the chicken turns red. I do this with the top burner. Now it remains only to contrive and shift it to the dish. We did this with two blades.