If you have chicken, two hours of time and the desire to cook something like that for dinner, I suggest you bake the chicken in the oven completely. Time to prepare will take a little, and before dinner you will only occasionally look in the oven and make a side dish.
I have a grill in the oven, but this time I wanted to bake a chicken on a baking sheet. In general, I did not notice any particular difference. On the baking sheet is even easier, no need to spend efforts to secure the carcass.


Ingredients
Time for preparing: 2 hours 20 minutes (2 hours the chicken will spend in the oven).
At first, I washed and dried the chicken.
While the bird was taking air baths, I took up the spices. Put all the dry spices and crushed garlic in a bowl.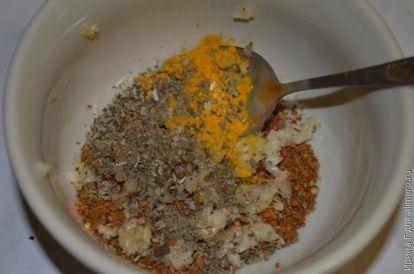 Added olive oil to them.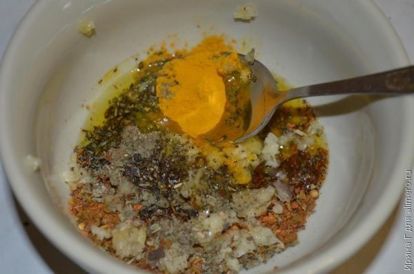 All carefully mixed.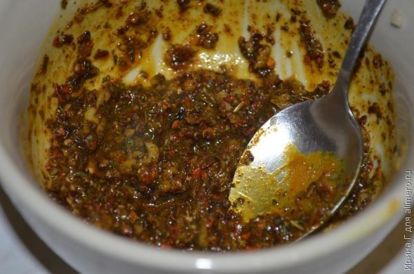 Chicken dabbed with a paper towel inside and out. Rubbed salt also – both outside and inside. Smeared with spicy oil mixture all in the same places.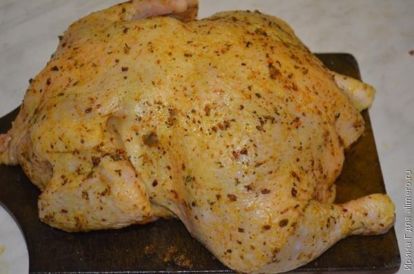 She did not sew up the chicken, just fastened with toothpicks.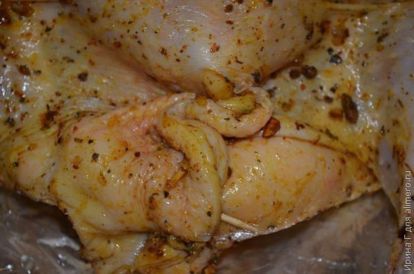 Put on a baking tray covered with foil. Foil pre-greased with vegetable oil.
Wings also attached to the carcass with toothpicks. If left unsecured, they may begin to burn slightly ahead of time.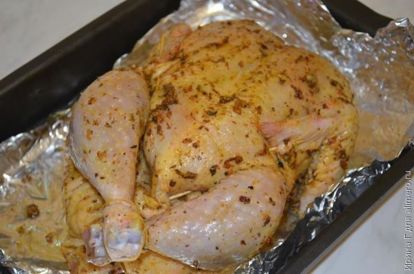 The preparatory stage is over. I put the chicken in the oven. Temperature – 180 degrees.
She periodically took out the baking sheet and poured the chicken with the released fat. He, by the way, was quite a bit.
After an hour and a half I checked for readiness – I pierced the carcass with a knife in the thickest place – the upper part of the breast. The red juice drained from the hole said that the chicken was not ready yet. Left for another half an hour.
After 30 minutes the chicken was fully prepared.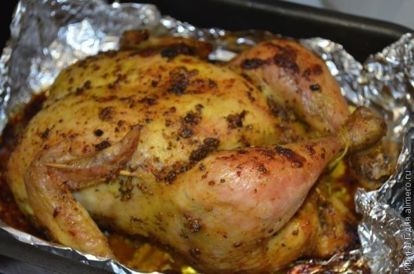 Put it on the dish.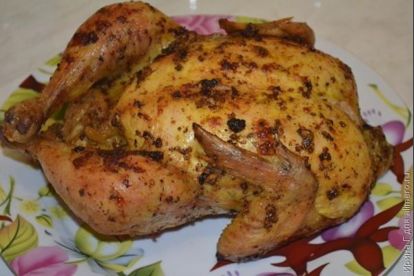 Ate with boiled rice. Everyone liked it, but the question: What is missing in the chicken? All together answered: Prunes!
But it will be a different recipe 🙂