Many will say that chicken is boring and ordinary. But no, in experiments on chicken meat there is no banality. I'll try to prove it to you today.
I was able to make sure of this myself when I found this recipe and modified it a little.
This dish solves two problems at once almost for every housewife. It is completely dietary and at the same time will appeal to all family members. At the same time, the cooking process takes a minimum of time.
The chicken turns out to be delicious, savory, nourishing and completely dietary. Therefore, having prepared this dish once, you will certainly repeat it several more times in your kitchen.
For chicken, baked in kefir, you will need:
Cooking time – 2 hours for pickling and 30 minutes for cooking.
So, from chicken meat (whether it be thighs, legs or legs) we separate the skin. The skin is oily and may give an allergic reaction. Therefore, if we want to get a dietary dish, we get rid of the skin. Sprinkle meat with salt, spices and pour 500 ml of kefir. Leave to pickle for an hour or two.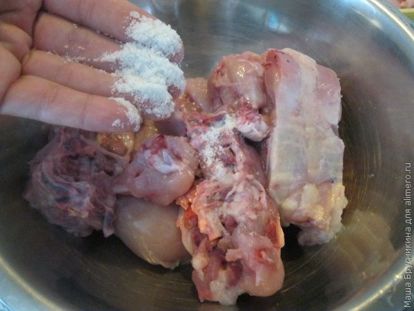 Garlic cut into cubes. We do not grind through the press, namely, cut. Thus, we can evenly distribute garlic throughout the dish and not lose the precious savory juice of this product.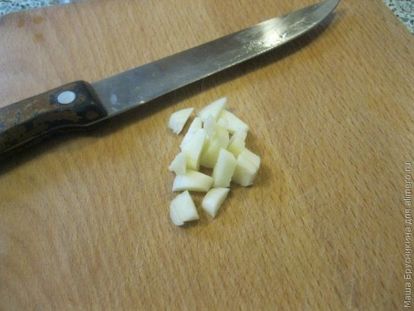 After 2 hours we reach the chicken, which has already stood, saturated with spices and softened from kefir acid.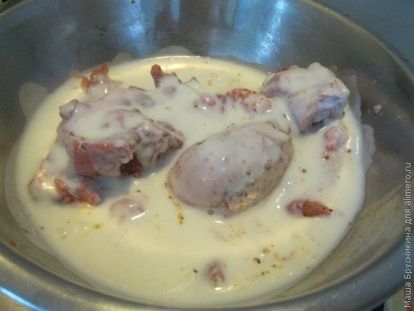 Therefore, together with kefir marinade, it is sent to the dishes for baking.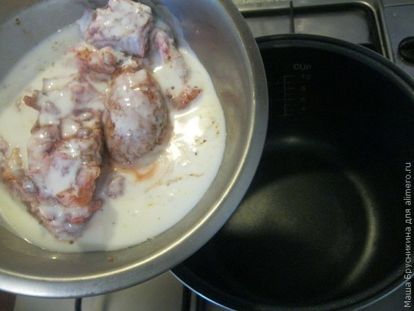 Cooking in a slow cooker. It turns out great! If there is no multicooker, use any form suitable for baking. We bake about half an hour. Somewhere in the middle of cooking, add garlic and evenly distribute it throughout the form.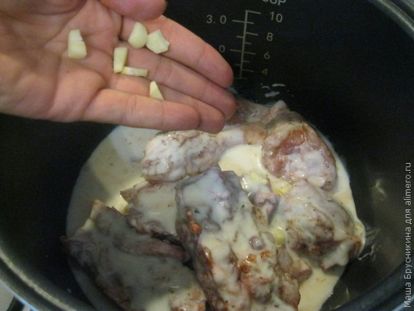 The finished chicken is lightly browned, smells good and is incredibly tasty.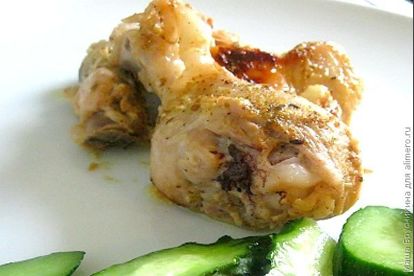 Serve with fresh vegetables, sauce, adjika.