And again I am with bread. Yes, I'm a fan of freshly baked homemade bread. Shoplifting I no longer perceive at all. Only occasionally can I be tempted by Borodino, because I have not yet mastered its baking. But soon I will definitely do it.
Today's bread is so fragrant that inhaling the smell, I immediately want to eat it. My loaves are not big, 400-500 grams, so sometimes my daughter and I need just such a quantity of fresh bread to get enough.
Crumb bread is heavy, not very airy. But I love that. From such a crumb you can easily make a little man. Remember, in childhood, when a bowl of soup seemed bottomless, and bread so tasty and pliable for modeling?
How sometimes restores composure such a bright return to the past.
To make wheat bread you will need: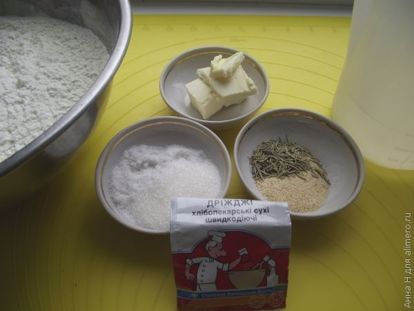 First of all we breed yeast in warm water. Set them aside for 5 minutes.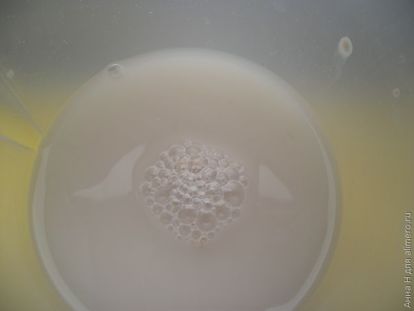 In a bowl, mix flour, salt, sugar and spices. Mix to a uniform distribution of all ingredients.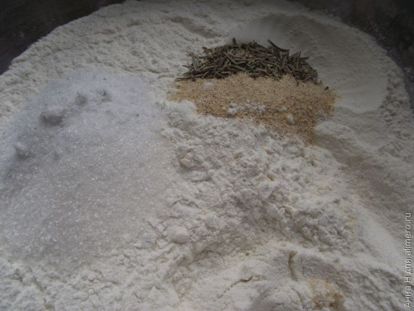 Add soft butter to the flour mixture.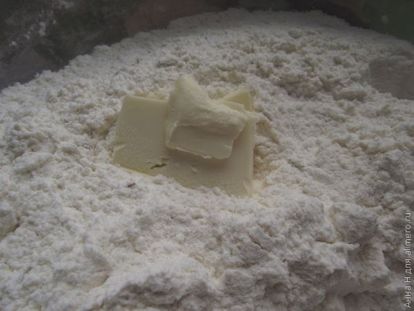 Knead smooth, elastic dough. Knead 5-7 minutes for the development of gluten.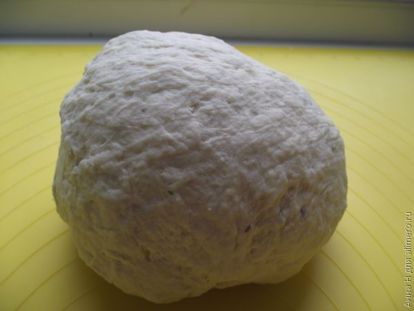 Put the dough in a bowl, tighten it with cling film. We send the dough in a warm place for proofing. It will take about 2 hours.
After proofing, the dough will double in volume and will look like this: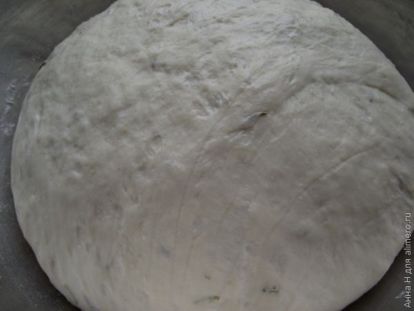 With a sudden movement we release the air from the dough and form loaves. I put it in the shape of a loaf. Immediately make cuts, if you want. Do not be afraid to cut deep. From above, I sprinkled the products with flax seed. Of course, you can not do this.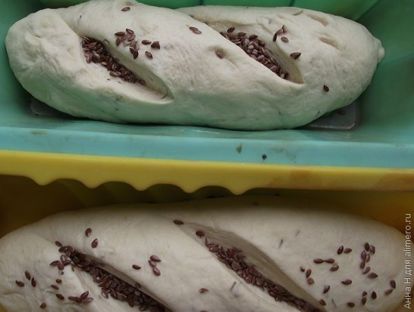 We leave the formed bread to rest for 30 minutes. Meanwhile, heat up the oven at 190-200 degrees.
Put up the buns put in the oven for 25-30 minutes.
The aroma during baking is just incredible!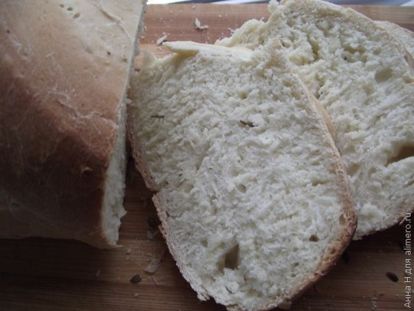 I wish you culinary inspiration so that you can enjoy this kind of bread!