Good afternoon, residents and readers of the site Alimero. I think that every housewife sooner or later tries to bake bread. And it inevitably finds exactly YOUR bread. Rye or wheat, and maybe mixed, with or without additives, unleavened or rich, yeast or not … Variations, like hostesses.
The smell of fresh bread makes the house warmer and more comfortable. Well, and about how much it tastes better than the purchased one, it makes no sense even to mention.
Today I want to show you one of my favorite bread recipes. This is rye-wheat spicy bread with bran and barberry. It is quite heavy, with a crumb and crunchy thin crust. With a wonderful malt aroma, spicy taste of caraway seeds and coriander, tinged with the sourness of barberry.
For such spicy bread, I needed:
Time for preparing – 4 hours 10 minutes and time for cooling:
– 30 minutes to brew and batch
– 2 hours for the test
– 1 hour to proof
– 40 minutes baking time
Complexity: I think that the average.
When I bake bread, my husband jokes all the time: Oh, mother again went to the kitchen to shaman. Why shaman? Yes, because while I prepare the dough, I close in the kitchen and do not let anyone in there. After all, yeast dough does not like drafts! And given that at our home all the vents are constantly open – drafts are inevitable. Therefore, I am closing in the kitchen, and I drive everyone so that they do not run hither and thither.
Well, it was a lyrical digression, and now it's about cooking.
For brewing, I mixed yeast, sugar and 3 tablespoons with a pile of wheat flour.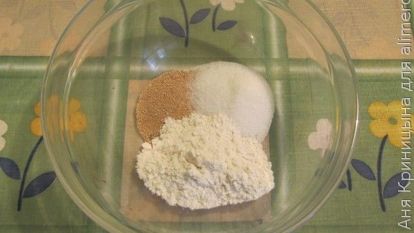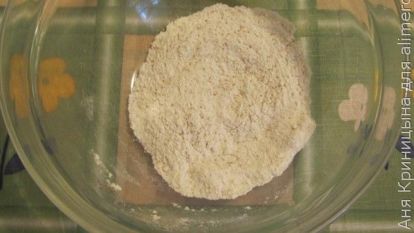 Added water. The water temperature should be 40 (plus or minus) degrees. Thoroughly mixed everything with a fork, so that there were no lumps left, put aside to go under a linen towel.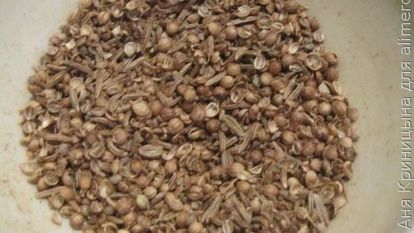 I sent them to the flour and mixed everything.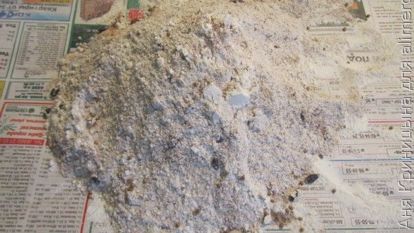 During this time (it took about 15 minutes), my opara came up.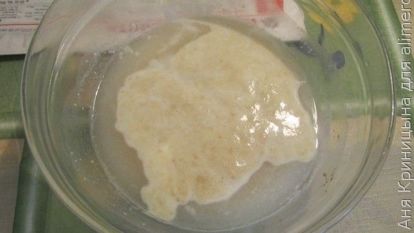 I whipped the sponge well with a fork again – to beautiful bubbles.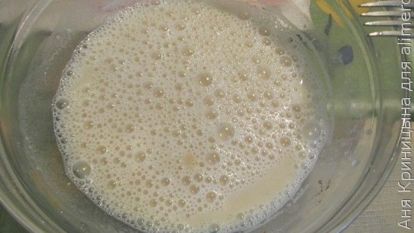 Then she poured the mixture of flour with spices to the dough.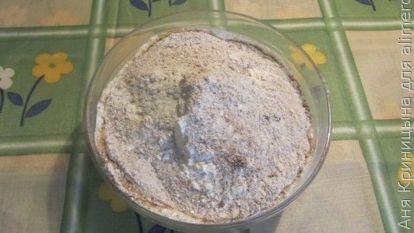 And kneaded the dough. It turns out cool, dense and not sticky. Knead it is well, because the quality of the resulting bread depends on this stage.
She put it in a bigger container, covered it with a towel and sent it to the heat to resemble.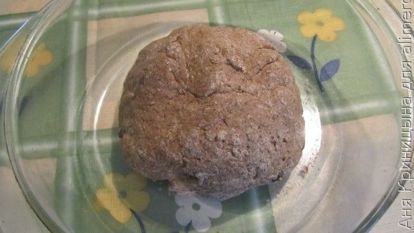 It took about two hours, plus or minus 15 minutes, for my dough to fit.

I kneaded the dough, and laid out in the form. I covered the bottom of the form with parchment paper and smeared it with vegetable oil. On top of the loaf made an incision.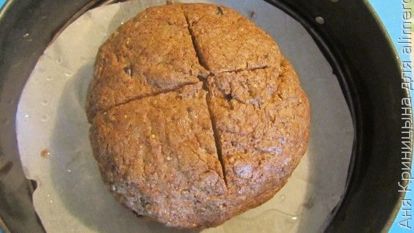 The oven has inflamed up to 200 degrees. She covered it with a towel and left it on the stove for about an hour.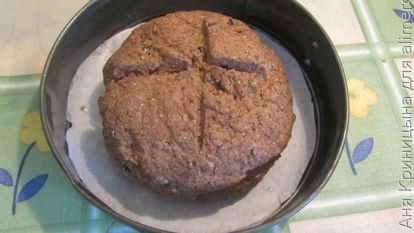 The bread went off, and I put it in the oven for 40 minutes. That's how I came out bread on the cut.

Help yourself!
Thanks for stopping by!
Get plenty of tasty and mouth-watering creatures.
Sincerely, Annak.