Absolutely not time consuming recipe. Takes a minimum of time, and ferment will last you up to 3 weeks. Experienced housewives and big lovers of homemade bread grow eternal sourdough, but so far I'm not ready for this and made it for the sake of experiment.
In the past, my topic about American sandwich bread, I mentioned that I was going to share with you a recipe for bread on sourdough left over from past baking. This time has come. I do not quite have the right leaven, it still contains some yeast. But after a week I will have absolutely yeast-free ferment.
Keep it in the refrigerator, preferably in a glass container. I cover with an ordinary can lid, but after making a few holes in it for air to penetrate. Feed the yeast once a day. Every morning I add 100 g of wheat flour and 100 ml of water to a jar. Stir well with a wooden spoon. It is possible and ordinary, but natural is more convenient, since it has a long handle.
Approximate cooking time: about 4 hours.
For 2 loaves of bread you will need:
Prepare and measure the right amount of flour. You can perfectly do without whole meal.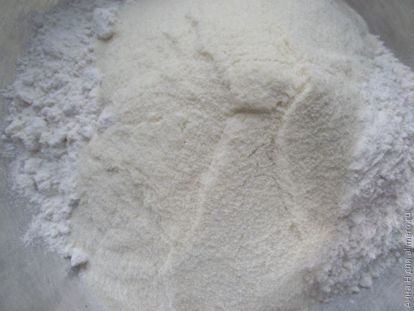 Add spices, salt and sugar.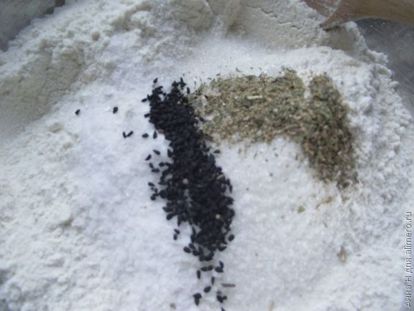 Thoroughly mix, thereby, saturating the flour with oxygen and evenly distributing spices.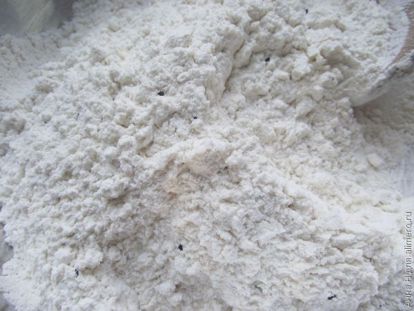 Add 100 grams of leaven.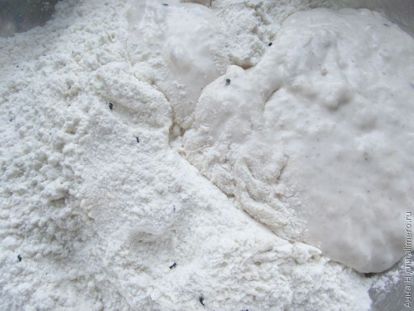 Pour in a little water and knead the batter.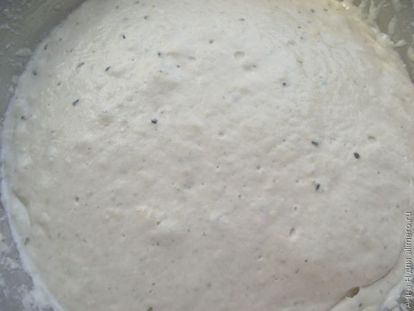 Cover with cling film, leave in a warm place without drafts, until the dough increases by 2 times. My ferment is not yet mature, so the dough was suitable for about 3 hours. After the approach, knead the dough with a spoon. According to the consistency, it will be like this: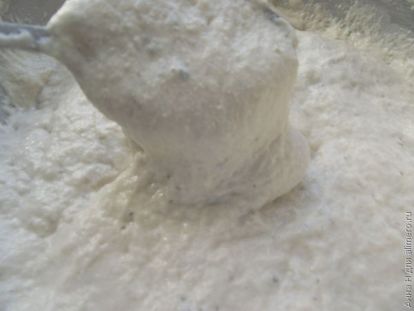 Spread the flour mixture with a spoon into the forms pre-lubricated with sunflower oil. Heat the oven 180 degrees. We bake bread for about 50 minutes. Willingness is determined by piercing a loaf with a wooden skewer. If it came out dry and clean, then the bread is ready. We take out products from the form immediately. Leave to cool on a wire rack.