For me, this is a recipe that smells of childhood … Immediately I recall the village and my beloved grandmother, who spoiled me with such bagels.
Now I periodically indulge my baby and husband with such baking. It turns out moderately sweet and comes to taste for both the child and the husband. To be honest, I let you eat just a couple of pieces, since the bagels are high in calories.
The recipe is very simple, products, as a rule, are always at hand, or rather, in the refrigerator. For cooking bagels, I attract a child. He helps me to knead and form rolls.
Bagels are kept in the fridge for a rather long time if they are not attacked by the children and the husband.
Time for preparing: 1 hour 20 minutes (of which 30 minutes the dough just lies in the fridge)
First, I melt the butter. For these purposes, I prefer to use a microwave.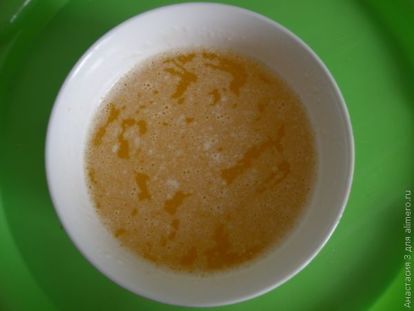 Then I mix butter, egg and sour cream.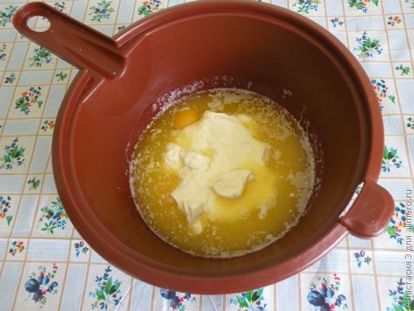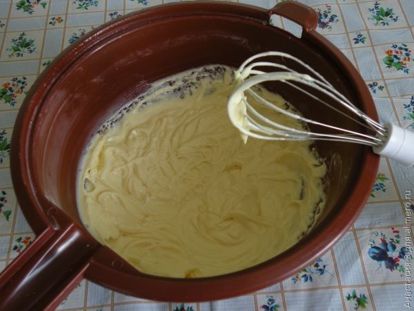 To the mixture I add flour and soda. Soda I pre-quenched with vinegar.
As a result, I get a fairly soft dough that does not stick to my hands.
For half an hour I put the dough in the fridge.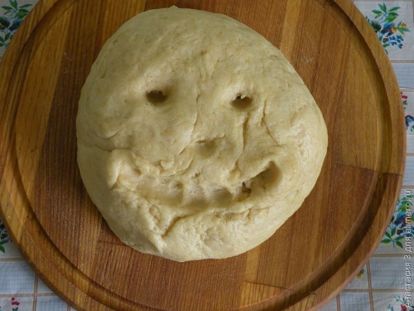 For the filling, I use a mixture of walnuts and sugar.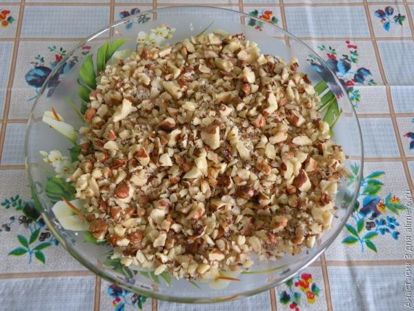 I grind nuts. Most convenient for me to do this with a large knife.
After half an hour I take the dough out of the fridge and divide it into four parts. I roll each part with a rolling pin. I divide the round layer of dough into 8 parts.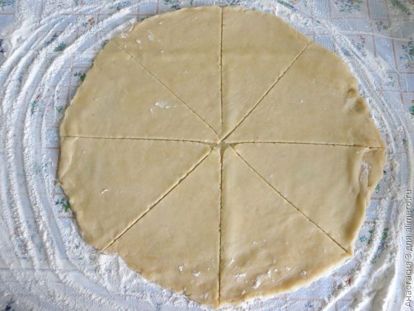 On the edge of each sector, I spread the filling and turn the bagel towards the center.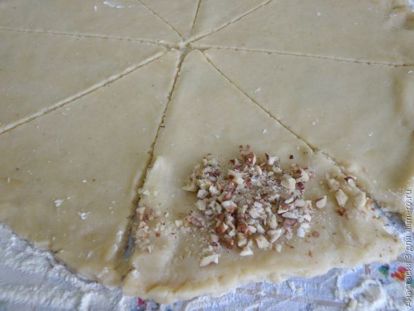 Bagels I spread on tracing paper on a baking sheet. I bake bagels at 200 degrees for 20 minutes.
Ruddy bagels, I sprinkle with powdered sugar. I do not have to call anyone for tea, because the aroma of this delicious pastry is all homemade people resort to.