My passion for baking bread came to a more advanced level – they gave me a bread maker. Now I have a big task in front of me – to learn how to use it, and to bake bread in a bread maker, which will not be worse than the counterpart from the oven, which I used to indulge my household.
About all the pros and cons of this new assistant, I eventually will tell, having arranged in a separate topic, but today I want to share the first bread recipe, which turned out just delicious.
In general, I am very surprised at the first positive result of the experiment, as I often have the first pancake, but not this time. Perhaps this is due to the fact that I decided to start with the easiest recipes and gradually improve my acquaintance with the bread maker.
The following ingredients are needed to make 750 g of wheat bread.:
Putting the products in the bread machine should be strictly in the order, as mentioned several times in the instructions to it.
The bucket-shape is best loaded separately from the bread maker, so that the bread ingredients do not accidentally fall into the container and on the heating devices.
The base of the blade for kneading the dough is greased with butter, so that the dough does not roll under the blade and the bread can easily go out after baking.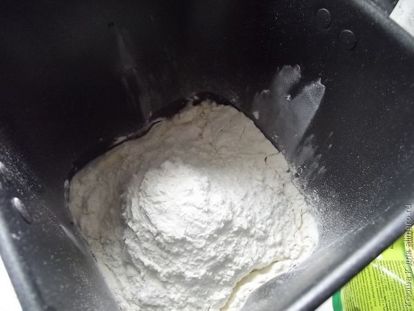 Dry yeast is better to take proven, so as not to experience happiness.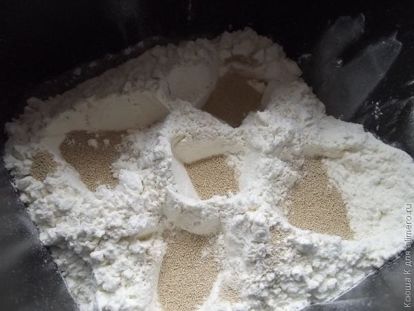 We make small holes in flour that do not allow liquid to flow up. Fall asleep dry yeast in the holes.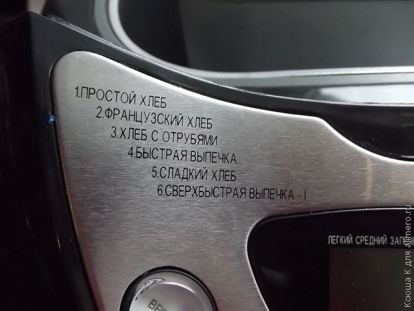 Put the bucket in the bread maker.
We expose the program Simple bread weighing 750g with an average color of the crust.
Turn on the bread maker and wait for 3 hours – this is the time required for kneading, raising and baking ordinary wheat bread.
After baking, turn off the bread maker and wait 20 minutes for the bread to rest. Carefully remove the bread from the bucket and pull the blade with a special hook.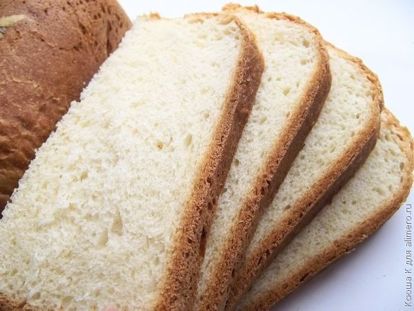 We are waiting for the bread to cool, and serve it to the table. Enjoy your meal!