Like many housewives, I have long been addicted to baking from ready-made frozen puff pastry, which is now sold everywhere. I use for my experiments both yeast and yeast-free puff pastry. In general, I don't notice much difference between them – the finished products are always lush and tasty. I use different fillings – sweet or salty, meat or vegetable, often I also put cheese in meat or vegetable products.
Well and, probably, many hostesses on Alimero have already noticed that I have a weakness for curd – that's why today I decided to make something from puff pastry and sweet curd. Since I didn't really want to make the most banal pie / roll or buns, this time I experimented with the dough and tried to make roses.
So, for today's recipe, I took:
1 pack of puff yeast-free dough (but this is not important – you can use yeast) weighing 500 g
2 packs of cottage cheese on 180 g
sugar to taste – it took me a couple of spoons with a slide, but in my family they do not like sweet desserts
If the cottage cheese is rather dry – 1-2 eggs are still needed, I was wet, so I did not lay eggs.
The complexity is minimal.
Cooking time 40 minutes.
Everything is very simple. Puff pastry defrosted, in advance (per day), shifting it from the freezer to the refrigerator. Of course, there are times when I had to defrost the dough in a microwave, but in this case the quality of the end products suffered.
Curd shifted into a cup and mixed with sugar.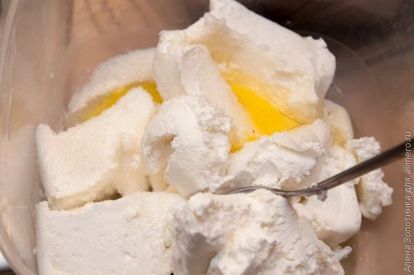 I had 2 layers of dough in a pack. Each layer rolled out about 0.5 cm thick.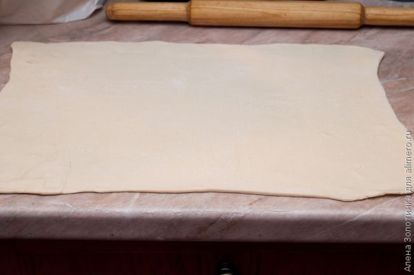 On top of the layer of dough smeared half of the filling with a layer of about 0.5 cm.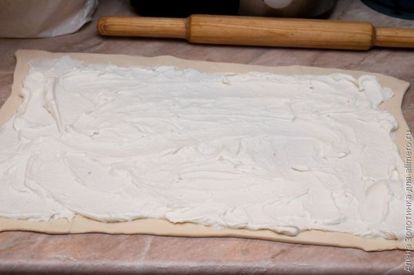 Wrapped the dough roll.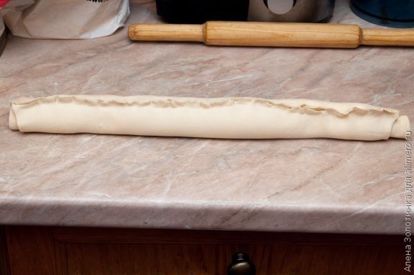 And cut with a sharp knife into small items.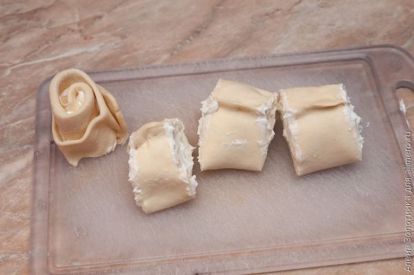 She put the items on a baking sheet lined with baking paper (greased with paper).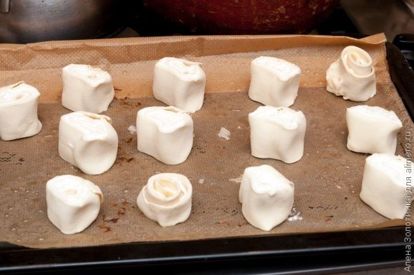 Baked for about half an hour at a temperature of 200 degrees (here it is necessary to focus on the description on the package with the dough).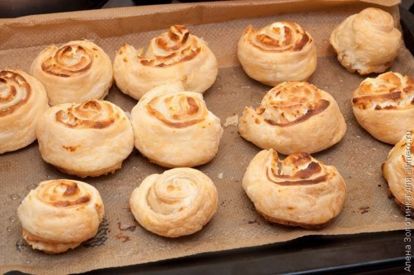 For tea, these buns – the most it! And delicious, and non-calorie!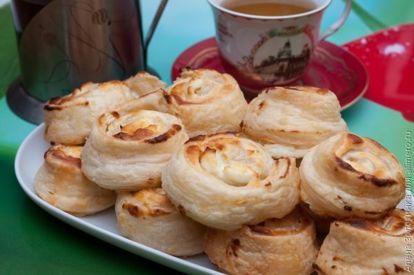 Enjoy your meal!