Do you like rolls? Me not. I admit, I am generally more than indifferent to Japanese cuisine. And I like rice with chicken, meat, vegetables or nothing at all. But not with fish. Whatever the rolls of dough! 😉

This recipe is easy to alter for themselves. For example, instead of canned fish use boiled or fried fish. And you can take the dough and shop, which will save 15-20 minutes of active cooking time and more than 40 minutes passive.
Difficulty: medium
Time for preparing: 1.5 hours and 40 minutes in the freezer
At first I decided to cook the stuffing, and then proceed to the dough. If you decide to bake from the finished, then while it is being defrosted, you can just manage to do the rest of the work.
So … In a sunflower oil, cut the onion. Allowed a pinch of salt and a mixture of freshly ground peppers.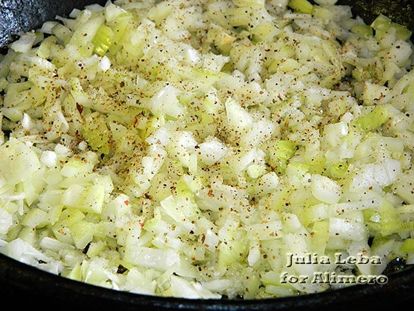 To golden onion laid out mustard.
This time I cooked with saury. And you can use any other canned fish.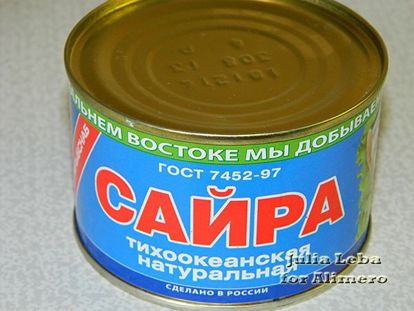 She poured excess oil from the fish, mashed the contents of the can with a fork. Mixed saury with onions. I chopped fresh young dill into the stuffing. Of course, you can do without it. But he ennobles any fishy taste – verified! 😉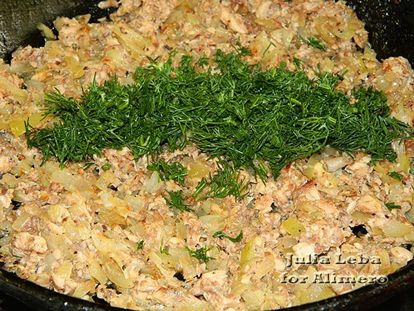 Stirred and proceeded to knead the dough.
Sifted flour along with starch and soda. Added quite a bit of salt, remembering enough salty stuffing.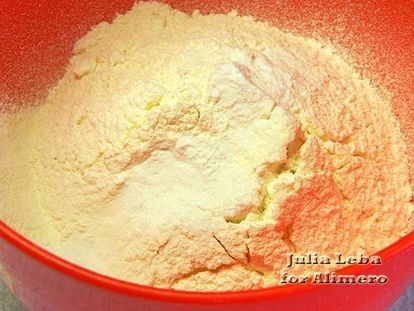 Butter from the refrigerator (i.e. cold, not frozen and not softened) cut into small cubes. Chopped with flour.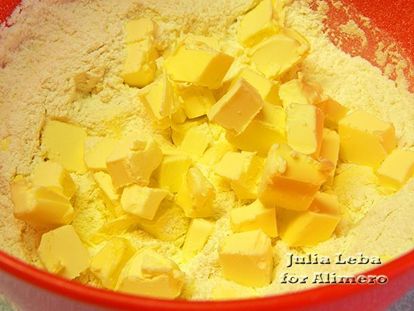 The yolk from one egg separated and put in the fridge.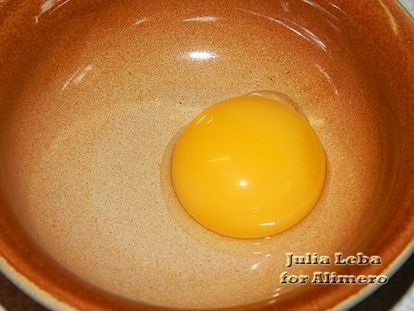 Protein from it and another whole egg let into the dough. This also poured cold water
Quickly knead the dough. It's a long time to work with him so that the pieces of butter spread evenly, not necessary! Simply collect all the ingredients into a solid mass and roll into a ball. In this case, the dough when baking will be tasty and crumbly.
Dough removed for 40 minutes in the freezer. If there is no space or you need a delay in time, you can put it in the fridge for 1-2 hours (or even more).
When the time came, took out the dough, divided it into 4 parts for convenience. Each rolled out and laid out the top.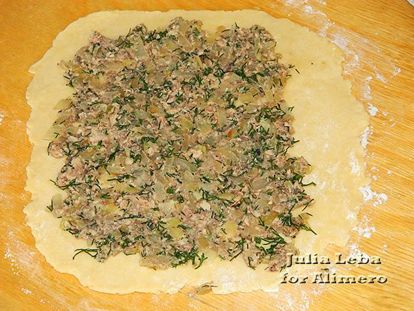 Twisted into a roll and cut it across into several pieces.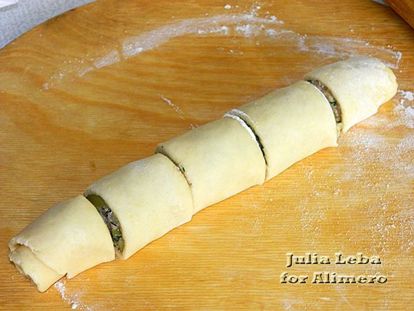 Each of them then made two transverse notches at about half the depth. So steam will come out easily during baking, and the taste of the dish will only improve;)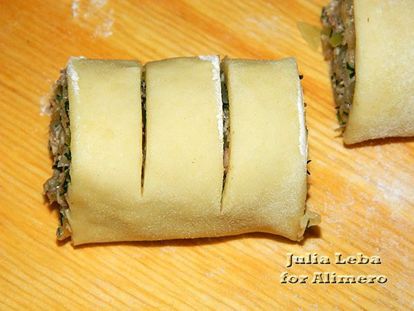 The yolk mixed with a drop of water and smeared it with rolls. Sent in preheated to 180'C electric oven.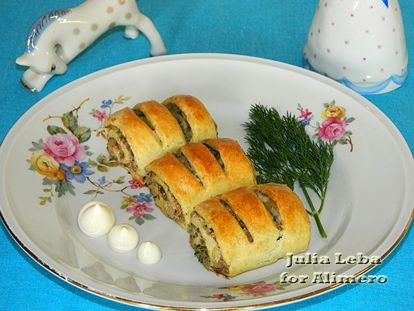 Baked 25 minutes.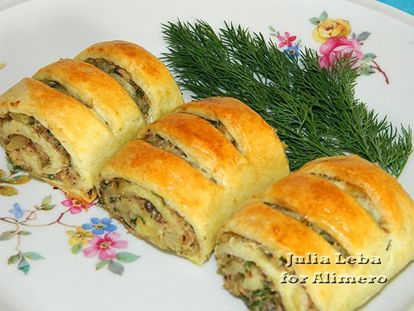 When I just started kneading the dough, I already had a hunch – you need to make a double portion. I did not listen to my intuition, but in vain! Rolls of dough went off with a bang in one sitting;)