I wanted something sweet for the holiday, but today, March 8, I did not want to spend time in the kitchen. Therefore, rescued universal recipe roll without baking. I join all the greetings that have been said and want to express my wishes for love and spring with today's recipe.
In this recipe, I like the fact that it takes very little time to prepare it. Products that are needed are very simple, there will be at any hostess.
The basis of the roll is a cookie. It should be sweet and sugar, such as Baked milk, it is easy to crumble. In the filling in the original there is butter, icing sugar and coconut chips. But you can experiment. Once I even made a curd-oil filling, which was also very tasty. But today – coconut, and yellow!
To make a roll, you need to stock up on the following ingredients:
Time for preparing – 1 hour 10 minutes.
Complexity – very easy.
This roll loves the hands. Cookies must be crushed to crumb. But since it crumbles very easily, I did everything manually. However, the cookie has not completely ground. Left small pieces. Ultimately, they will simulate nuts. I added cocoa to the cookies, stirred it.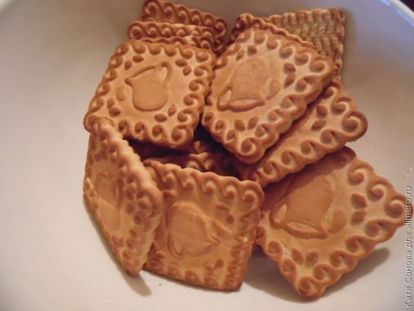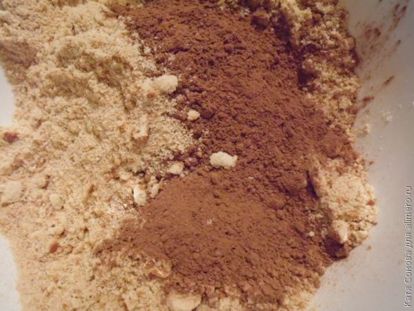 In a hot water spread a spoonful of sugar.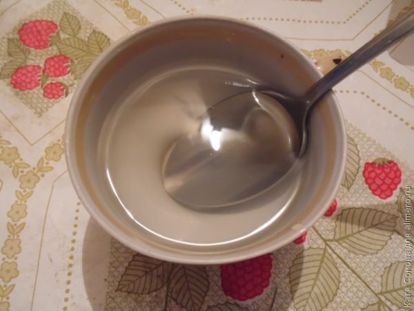 Slowly began to pour in sweet water, kneading the dough. It should be soft and elastic to make it comfortable to roll.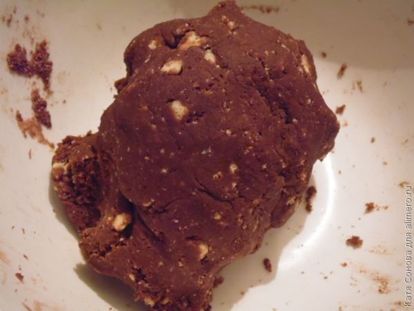 Next, you need to prepare the cream. To do this, I whipped butter with powdered sugar and added coconut chips. Today I used yellow coconut shavings, I wanted spring colors.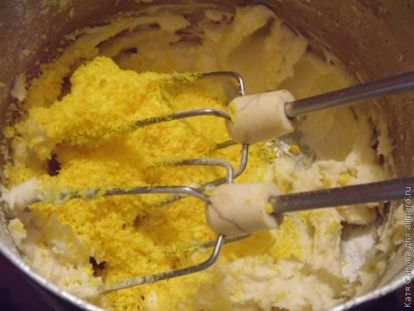 On the table cut off the size of the food film. Made a rectangle of dough.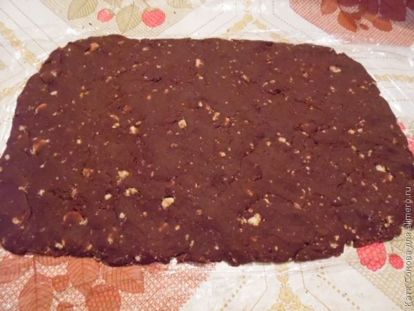 Laid on top of him cream. Smeared around the perimeter.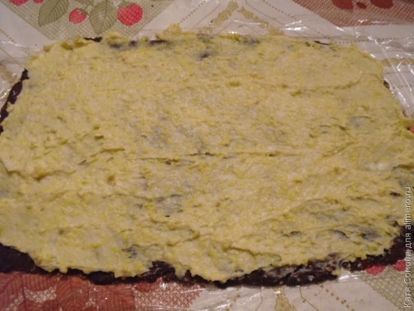 With the help of cling film rolled into a roll and sent for an hour in the refrigerator.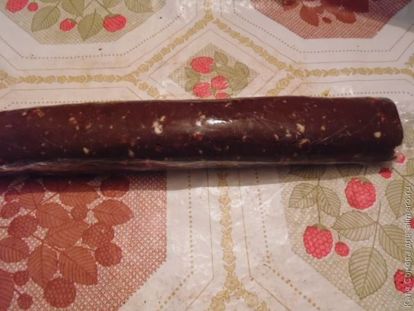 The roll is ready when the cream hardens. After 50 minutes, I continued my gastronomic feast. The holiday was a success!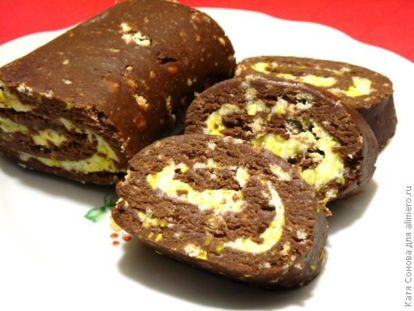 Enjoy your meal! With the holiday of March 8!