And again, for the umpteenth time, thin pita comes to my rescue. Today he was involved in the preparation of ham roll, which I needed to do very quickly.
Now in almost all regions there is a terrible heat and heat, and at such temperatures I don't want to mess around with a dish for a long time, and there is no strength to stand on a hot stove. And I still need to feed my family, so I'm looking for easier options, this is the type of roll.
As a sauce for this roll, you can use ordinary industrial mayonnaise, homemade mayonnaise. I decided to make my contribution and somehow move away from the notorious mayonnaise (I can't live without it) and prepared my own sauce. Very simple, but the taste is something new.
Degree of difficulty – very simple.
Time for preparing – 15-20 minutes.
For cooking pita bread roll with ham we will need following ingredients: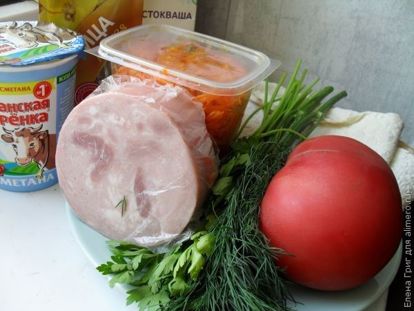 To start, prepare the sauce: you need to mix in one container yogurt, sour cream and mustard. Everyone can adjust the spice to your taste – by adding ingredients.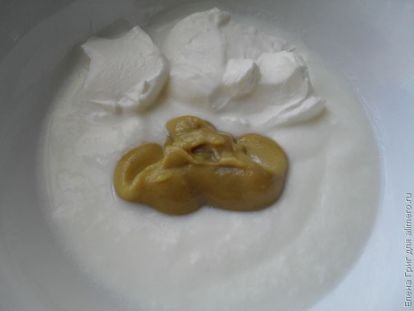 Ham cut into strips.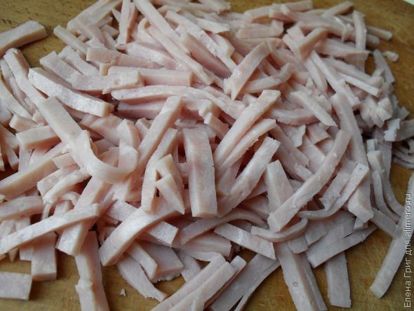 Tomato wash and cut into small cubes.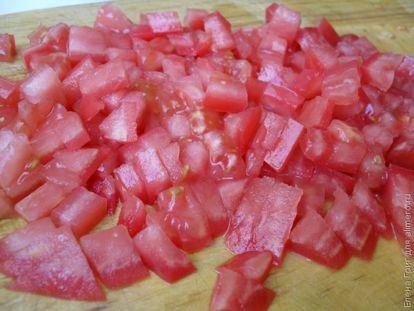 Clean greens also chop.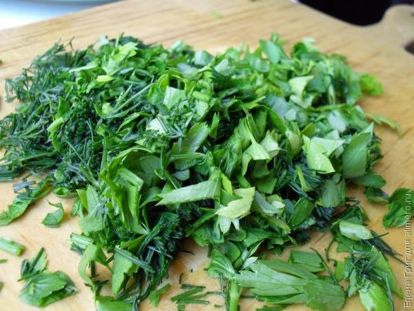 Arrange the pita on the table – one on top of another sheet, with a small indentation. Lubricate the entire surface of the sauce.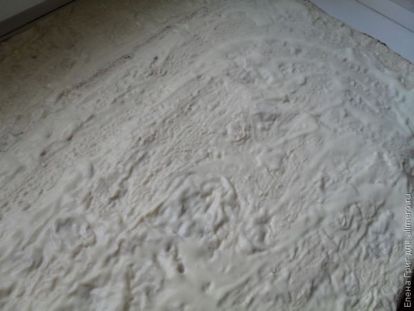 Evenly distribute all the components of the roll stuffing: sliced ​​ham, tomato, greens and carrot trace.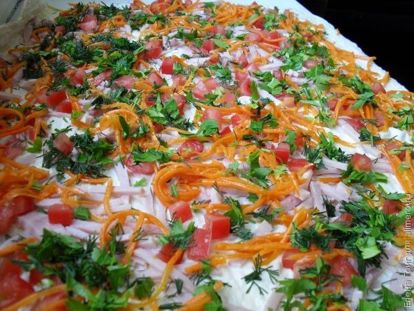 Salt a little and roll.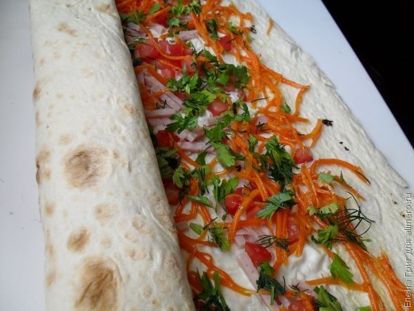 You can immediately eat, and you can put in the fridge a little soak.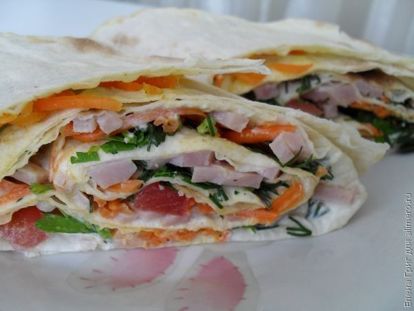 I wish you bon appetit!