Shrove week now. Everyone cooks pancakes and pancakes in all sorts of variations. And I took and baked rice cakes. With rice? Phew … No-no-no! So you thought? Do not rush to turn up your nose, they are very tasty – because they have a secret. And I absolutely love it!
My husband, for example, as it turned out, doesn't really like rice cakes. That is, voluntarily he would not have them. But since I have already prepared it, then so be it … Here on it, my fastidious companion of life, we will experiment.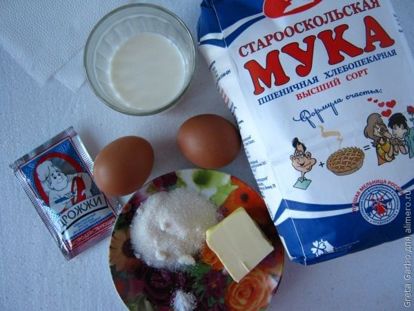 For the filling, take:
– 1 cup of rice,
– 5 eggs,
– 2 onions,
– 1 jar of corn,
– salt and pepper.
The complexity of the work: quite simple.
Time for preparing: 2 – 2.5 hours.
Corn – this is the little secret that the classic combination of rice and eggs makes juicy and bright.
Let's cook!

1. Prepare a brew. To do this, mix the warm milk with sugar, salt, yeast and half a cup of flour. Leave in a warm place for half an hour.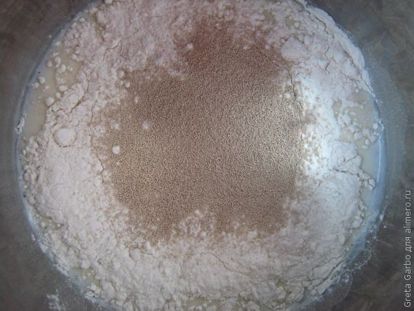 2. And do stuffing. Boil rice until cooked. Eggs boil hard boiled. Chop the onion and fry until cooked in vegetable oil. The prepared ingredients are mixed with corn (liquid salt!), Salt and pepper to taste.
3. Soon the fairy tale affects, but it is not done soon … Add melted butter, eggs and the remaining one and a half cups of flour to the dough. Knead the dough and leave to approach for another hour.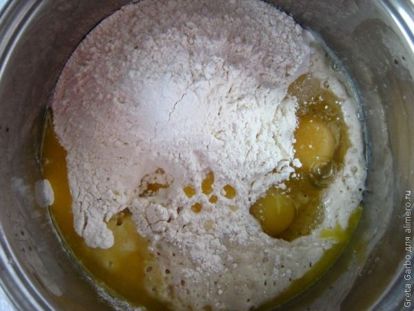 4. From the risen dough we will form small cakes, put the stuffing on them, form the pies and fry them in a large amount of vegetable oil.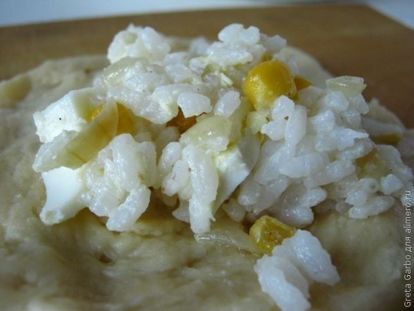 Patties are ready! This is a great addition to the soup or broth, both hot and cold. After the kindergarten, my little ones died at once in two pieces just like that.
As for the husband, on whom, against his will, I conducted an experiment, he seems to have drastically changed his mind on rice cakes for a positive one.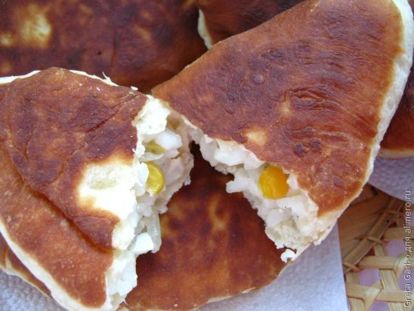 And if you, like me, have a filling, it can easily be turned into a salad. Just add the chopped crab sticks and fresh cucumber and season with mayonnaise.
Bon appetit and happy Shrovetide!