I want to tell readers Alimero a very simple recipe for homemade bread. In our family, bread was baked every two days, so the cooking process was simplified as much as possible, but without prejudice to the taste.
For baking one loaf of bread weighing about 800g I needed: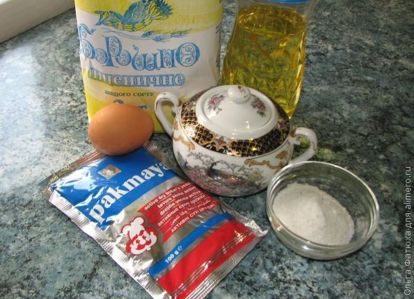 Time for preparing: 2-2.5 hours.
The difficulty of cooking: average against the background of common dishes, and minimal, if we talk about dough products.
To make the dough, I heated the water to approximately 40 ° C. I poured the water into a bowl in which I knead the dough. I added yeast, salt, sugar and let it stand for about ten minutes for the yeast to begin its work.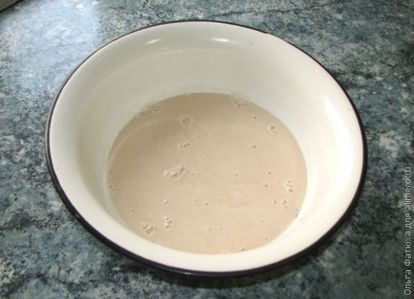 Then poured sunflower oil and hammered an egg. Stirred up.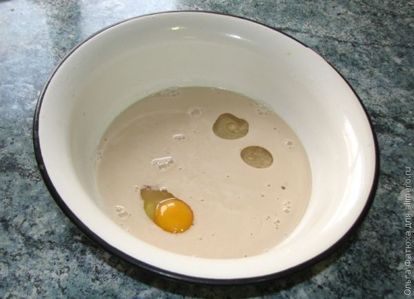 Now you can add flour. Introduce flour in several receptions. First, in one step, I generously pour in flour, and the closer to the end of the process, the smaller I make portions of flour that I pour in.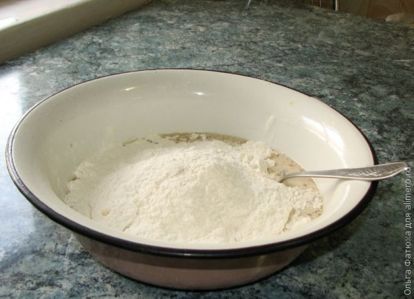 In the preparation of dough for bread there is one huge plus – you can not be afraid that the dough will turn out too steep (within reasonable limits, of course). I knead it until the dough itself lags behind the hands and keeps round. Like this.
For baking bread, I use the old, time-tested form. But today I also tried to make bread without a special form, to be sure that those who want to try this recipe will succeed without it.
I kneaded the dough for 2 portions: one loaf will be a brick, and the second – baked bread.
Smeared the shape and baking sheet with vegetable oil. Form for bread filled one third of the dough.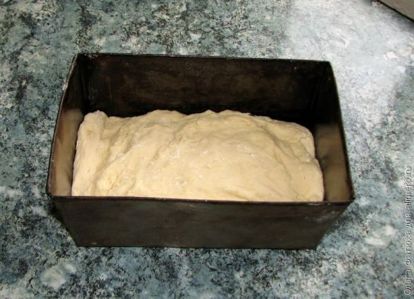 From the second part of the dough, she made a bun and put it on a baking sheet so that there was enough space to the brim.
I sent the dough to the electric oven set at 50 ° C. You can use the gas oven in the same way: heat, turn off and place the dough for 60-80 minutes.
The fact that the dough is ready for baking, it told me itself, forming a hat on top.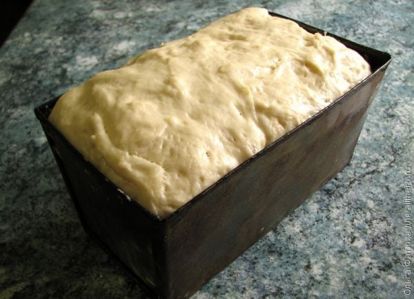 Secret: if you want the top of the loaf to be glossy, brush it with an egg before sending the bread to baking.
Now you can turn on the oven at 180-200 ° C and bake for 30-40 minutes. Until the bread on top is reddened.
That's the beauty turned out. A brick.