Charlotte is a wonderful, tasty dish, very simple to prepare. It is based on apples and sweet dough, and there are a lot of variations of what this dough should consist of.
For cooking you will need the following ingredients:
Flour – 1 tbsp.
Sugar – 1 tbsp.
Eggs – 3-4 pcs.
Apples – 2-3 pcs.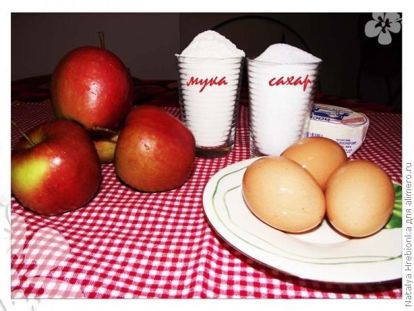 To prepare the dough, do the following:
Beat three eggs in a bowl and beat them well.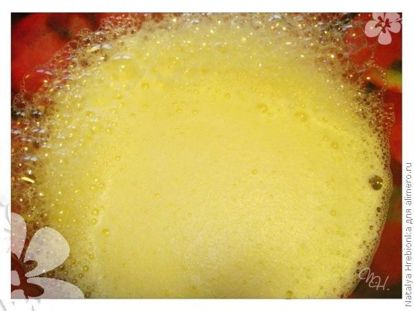 Add sugar and beat again. This should be done until all the grains of sugar have dissolved. If, however, stop beating before the sugar melts, then the grains will be visible on the pie crust.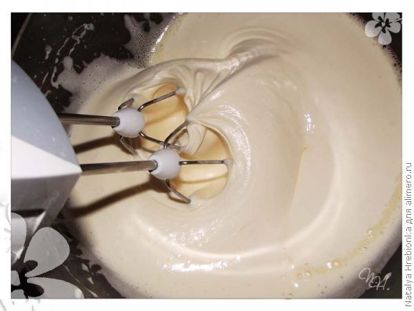 Sift flour and gradually pour it into the egg-sugar mass. Do it slowly, the dough should be very well mixed and oxygenated.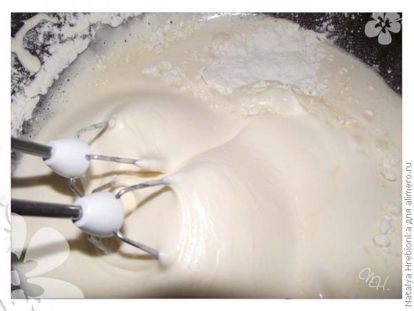 Check whether the dough is saturated with oxygen can be formed on the surface of air bubbles.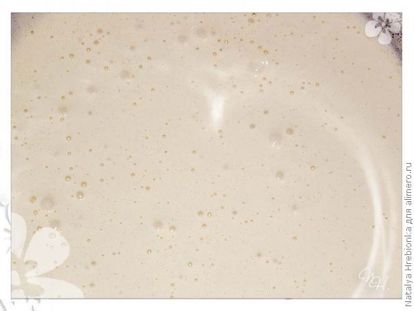 Prepare a baking pan. You can just grease it, but I prefer to use parchment paper, so the cake is less fat.
Peel the apples and remove the hearts. Cut them into slices. Spread apple slices along the bottom of the baking dish.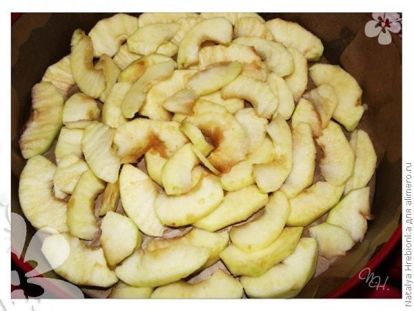 Pour the apples with the prepared dough.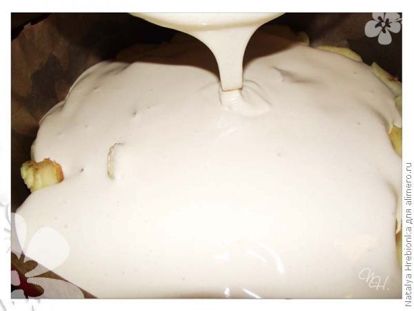 Put the charlotte in the oven, preheated to 180 degrees for 20 minutes.
Check the readiness of the cake by poking it with a match. If the match is completely dry, the cake is ready.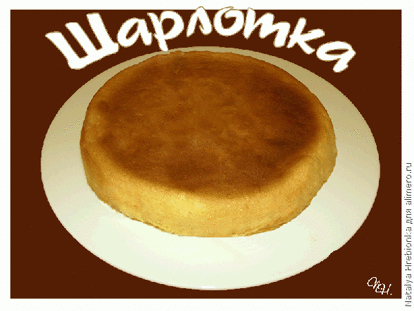 In principle, the classic charlotte is ready. It can be served on the table in this form.
But if you want to experiment, you can cover it with a protein cream luker. To do this, take 1 egg, separate the white from the yolk. Beat the protein to form a stable form. Sweeten lightly.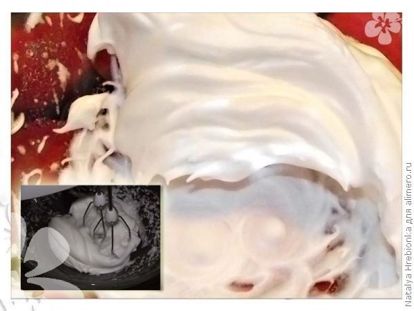 Cover the cake with a cookie. You can also decorate charlotte with dried fruits, nuts, etc.
So from a simple charlotte we made a pretty sweet cake.