I love messing around with dough, and my relatives love to absorb the results of my efforts. I especially like to make pies. Cooking them quickly, but they are usually not eaten right away. Another convenient thing is that you can take a couple of pies with you to work as a lunch.
Honestly, cottage cheese with salt is not a popular combination in our family. Much more we love sweet curd casseroles, pies or just a curd with sugar and sour cream. But today I cooked pies that were enjoyed by everyone, even a little daughter, who usually doesn't even taste green dishes.
I want to share the recipe of these fast and very tasty pies with you, dear readers Alimero!
For making dough for pies, I needed the following products:
For the preparation of the filling, I used:
– cottage cheese – 250 g
– salt, pepper – to taste
– green onions – 1 small bunch
Cooking difficulty level – average.
Time for preparing – about 1 hour.
I started cooking my culinary masterpiece with dough. The water is heated to a temperature of 40-45 degrees (hot do not need, because the dough may not rise). I added yeast and sugar to the water and sent it to a warm place for 10 minutes. After this time, a foam appeared on the surface – the yeast began to perform its function.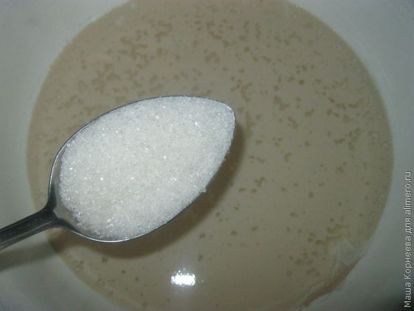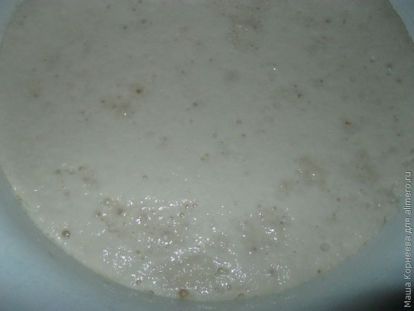 I added some vegetable oil and salt. Adding flour in small portions, knead the elastic, elastic dough. Here is a lump I have turned out.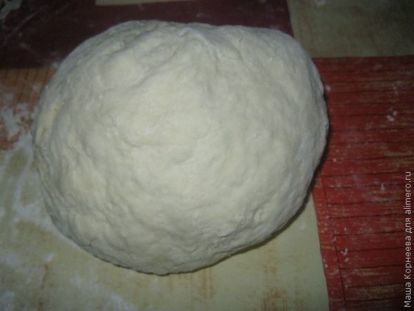 I sent the dough into a warm oven, covered with a towel, and began to prepare the filling.
I chopped green onions. Cottage cheese whipped in a blender, adding salt and pepper (you can grind through a sieve or knead the potato crush). Mixed cottage cheese with chopped onions.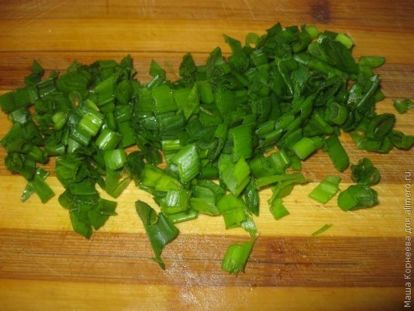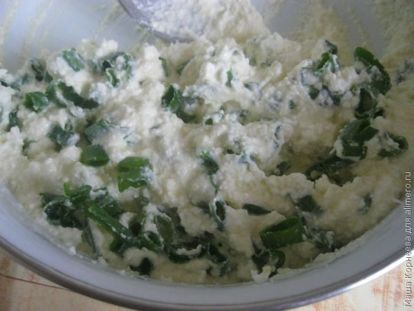 It took about half an hour from the moment I sent the dough into a warm oven. During this time, the small lump became big.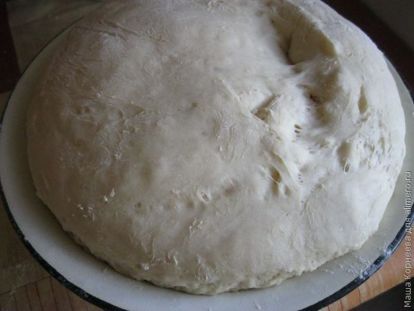 I formed the pies. For some reason, I wanted to make them look a little like pasties.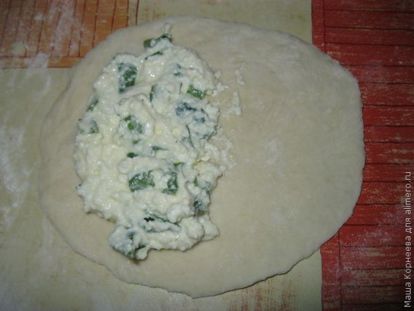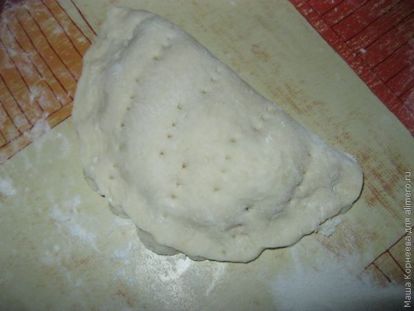 Fried the patties on a small fire from two sides to a ruddy golden color.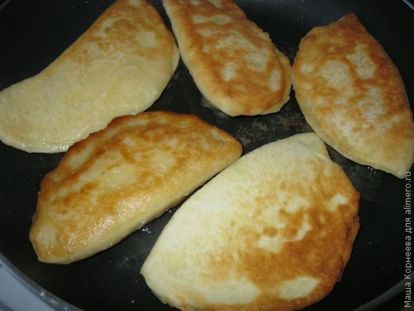 Served to the table in the form of heat with sour cream. It turned out very tasty!