I read the recipe for these meatless pies last week on some culinary site. I decided to improve it a bit and try what happens. The result exceeded all my expectations!
I used to try to make onion patties, and I really liked them! She also made onions in batter, and, of course, added onions to pies with potatoes, egg, cabbage. But I have never tried to use onions as the main independent filling. Therefore, the recipe for pies with onions and interested me. And my curiosity pushed me to try this lean recipe.
Below I want to share this recipe. Perhaps someone will take advantage and be as pleasantly surprised as I am!
The difficulty of cooking: average.
Time for preparing: 1 h. 30 min.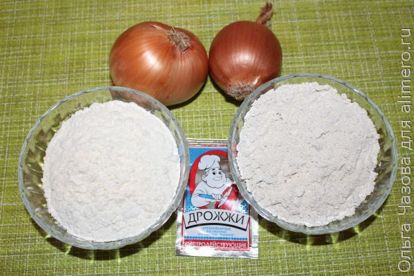 Working process:

First knead the dough. Since we will cook lean patties, the dough will be the usual yeast without eggs, but on the basis of mixing two types of flour.
We take 200 grams of wheat flour and 200 grams of oat flour. If you do not have oatmeal, it can be very easy to make hercules flakes with the help of a coffee grinder.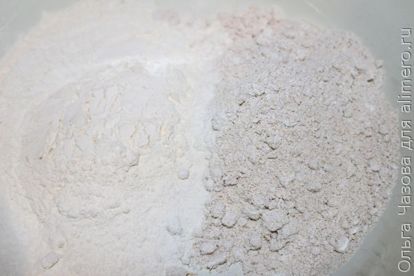 Add 1 tablespoon of salt to the flour. Then add a teaspoon (5 g) of dry instant yeast. All mix.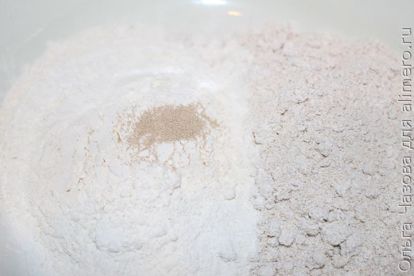 Add a glass of warm water. We get yeast dough. We mix it well (you can use a kneader or use the power of your hands). Cover the dough with a lid and let it rise. This usually happens in 40 minutes, but it happens that the dough rises in 20 minutes, and sometimes it takes a whole hour to wait.
Cooking stuffing. To do this, take onions. Clean it from the husk and cut into half rings.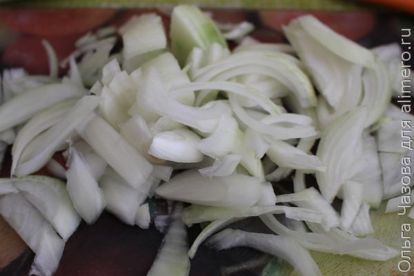 Onions are placed in a deep cup. We salt. We shave. Add seasoning. Everything is put to taste. If you want to have sharp cakes, then you need to put more pepper. I sprinkled seasoning and pepper on my eyes, so I can't say the exact amount.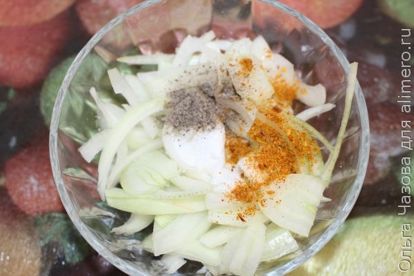 All mix well. It is necessary that the onions are well soaked and gave the juice. Now add 3 tablespoons of sunflower oil. And once again mix.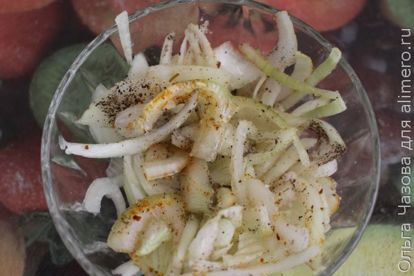 When the dough came, we rinsed it well. Then divide it into equal parts. Roll each piece into a round or oval sochen.
Now take some oil from the onion cup and apply the oil on the juice. And on top we put our bow. Fold the pie in half and glue the edges.
Put our pies on parchment paper. In the upper part, we make small punctures with a fork, so that the hot air comes out and the cakes are not swollen.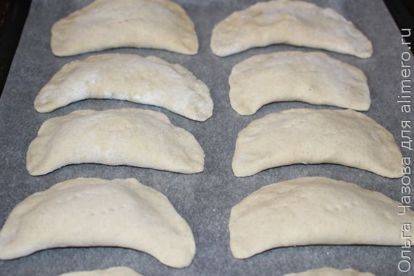 Each pie can be smeared on top with sunflower oil. This can also be done after baking.
Turn on the oven at 200 degrees and put the patties in the stove. After 20 minutes, they turn red and you can take them out. To make the pies soft, immediately after the oven, cover them with a towel. Pies gradually cool, and they can be served.
Enjoy your meal!