Personally, I am a hardened meat eater. But when friends come to visit the fasting people, I treat them to fried pies with a vegetable filling. Despite the fact that I do not put any milk or eggs in the dough, it turns out surprisingly airy and tender, and does not get stale for a long time.
Regarding this recipe, I have a little story. Once at work, we decided to improvise to celebrate the last working day of the year. Agreed that each will bring one dish.
That evening I was just roasting pies on the road, and there was no time for gourmet salads. That took the corporate pies.
To my surprise, they just scattered! It was the dish that was eaten first, and everyone wondered when I would bring the supplement. And the original salads sadly lay on the plates.
Pies for this recipe can be made with any filling: potatoes, cabbage, peas and even jam. Today I cooked pies with potatoes and stewed cabbage.
Time for preparing: 3-4 hours
Complexity: average
Ingredients (per half liter of water):
– 1 kg of potatoes
– 1 onion
– 200g cabbage stew
– 70g sunflower oil (for frying onions)
For the dough, I pour half a liter of water into the pan. I clean the potato, finely cut and put the pieces in the pan.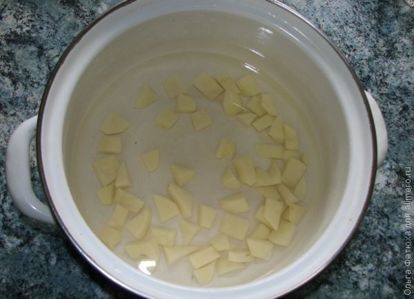 Boil until the potatoes melt. Then pour the resulting potato water into a bowl. If during boiling the water is strongly evaporated, add cold water to half a liter. Wait until the potato water has cooled, so that yeast can be added.
After yeast, add salt, sugar.
I let it stand for about 10 minutes for the yeast to start working.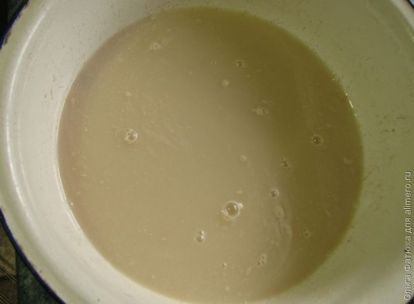 I introduce flour gradually, so that the dough does not work out very steep. As soon as it will be possible to take the dough with my hands, without waiting until it starts to stick out of my hands, I stop. It looks like this (it even keeps its shape badly).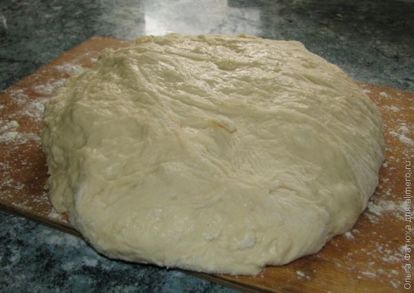 My dough fits in an electric oven. I set the temperature to 50 ° C and the time is 1 hour 20 minutes. You can use a traditional water bath to make the dough fit.
At this time I prepare potato stuffing. I clean the potatoes, cut, boil, drain all the water, salt, and add fried onions. All carefully mixed.
Braised cabbage today was ready.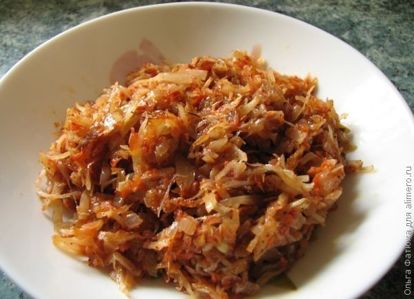 The dough should go 2.5-3 times. Here is a beautiful happened: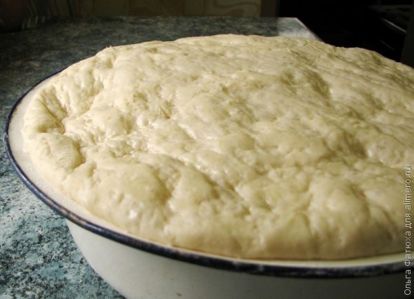 Now I have my hands and the table abundantly grease with sunflower oil. Otherwise, the dough will stick. Because of the work with the oil the next day, the handles will be soft and gentle..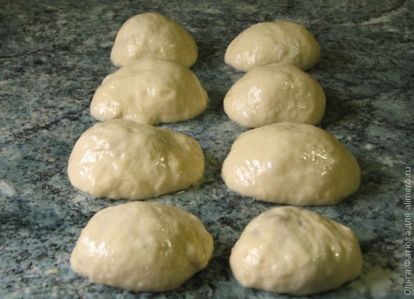 I spread on a heated pan with oil and heat up to a blush, turning it over.
The pies tried very hard to become beautiful – after all, today they had a photo session.