Having decided to bake cookies, I absolutely did not want to use margarine. Since the pastry was conceived by me lean, butter and sour cream also did not fit the basis of the test.
As a result, I settled on an interesting variant that I had not previously tried, which was based on oatmeal and bananas.
By the way, given the fact that I did not allow sugar (though it contains a little in the composition of spices for desserts), and dried apricots gives sourness, these cookies, in my opinion, can be attributed to diet sweets.
Of course, a banana is not the fruit that you need to lean on while controlling weight, however, it seems to me that it is anyway better than margarine.
Degree of difficulty: minimal
Time for preparing: 25 minutes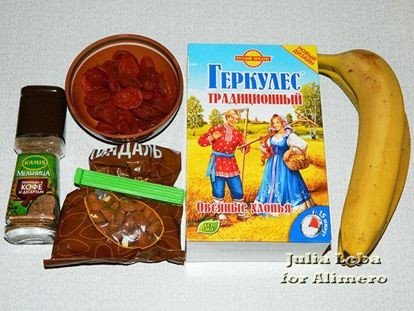 Dried apricots thoroughly washed. I pay special attention to this point because basically, we now have all the dried fruits sold treated with chemicals.
Filled with boiling water and left for a few minutes while doing other ingredients.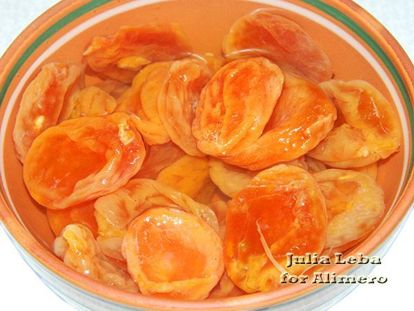 Almonds chopped with a knife is not very fine.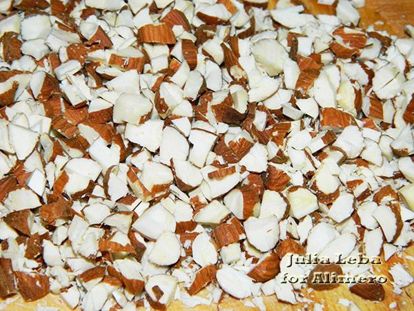 Bananas also washed. Until recently, I did not do this. Just because it seemed to me unnecessary. But now I have changed my mind.
First, they are treated with gas, thus stimulating maturation. Secondly, after the peel, we take the banana itself with the same hands, thus spreading pollution and toxic substances.
If there are suspicious places, they should be cut off.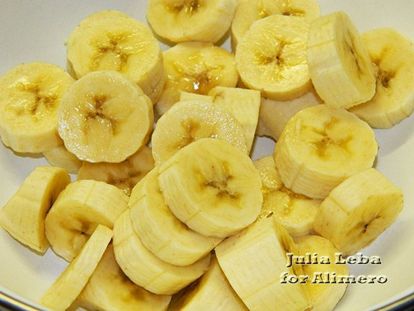 Crush bananas with a wooden pestle. If convenient, you can use a fork for this.
She poured oatmeal, salt and seasoning to the banana mass.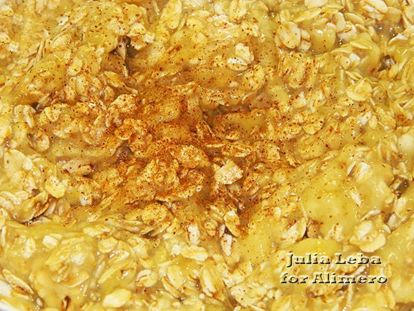 Added nuts and softened chopped dried apricots. Stir.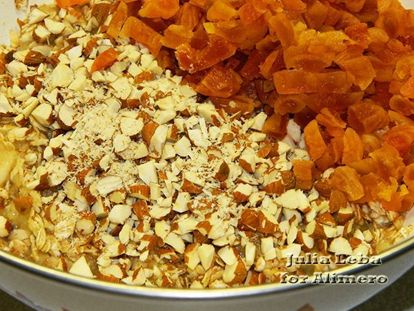 Forming from the resulting mass with the help of a rounded shape lozenge spoon, laid out the future cookies on the baking sheet.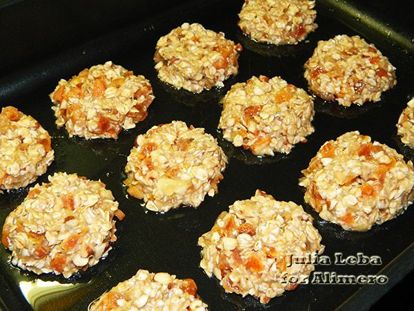 Baked 15 minutes at a temperature of 200-220'S.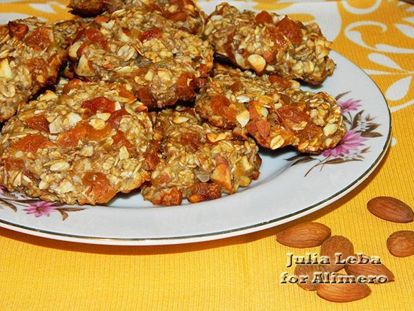 The result pleasantly surprised me! It turned out better than I expected!