American brownie cakes, probably, many cooked, or at least heard about them. These delicious chocolate squares are found in America at every turn, as we used to sell jam with jams.
Brownies keep their name from the word brown, because they have a rich chocolate color (and taste!), And in addition to their composition contain, in addition to chocolate and cocoa, butter, eggs and sugar.
Is it possible to make brownies during Lent without any prohibited foods, but retaining the basic qualities of brownies: chocolate flavor, softness, slightly moist juicy texture in the middle? It turns out you can!
Last year, the leading culinary column in the morning broadcast of the First Channel of Russian Television Elena Chekalova told about this
Ingredients (for 2 servings): 2 tbsp. flour, 3 tbsp. cocoa, 2 tbsp. sugar, 3 tbsp. walnuts (chopped), 12 tbsp. baby applesauce, on a small pinch of salt and soda.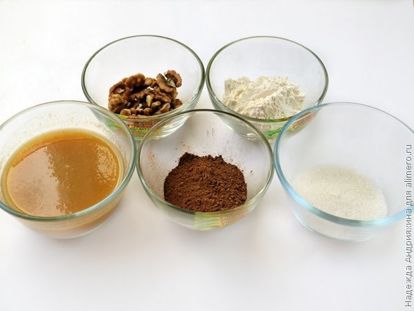 Walnuts need to chop coarsely. We need one and a half tablespoons per serving, but as you know, nuts are not superfluous, so it can be a little more.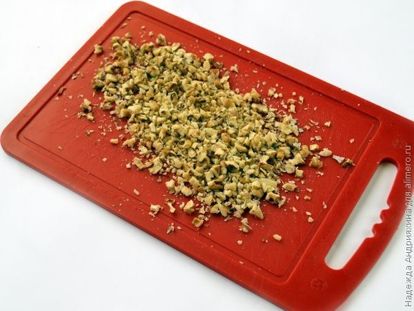 Bake these brownies in the microwave, the most convenient way to do this in silicone tins. The author had cups, and I decided to give the brownie the traditional square shape, so I used portioned silicone trays for cupcakes.
Usually, silicone forms do not smear, but for a microwave, this procedure does not hurt. At the bottom we sprinkle a little nuts, leave the rest of the nuts for the test.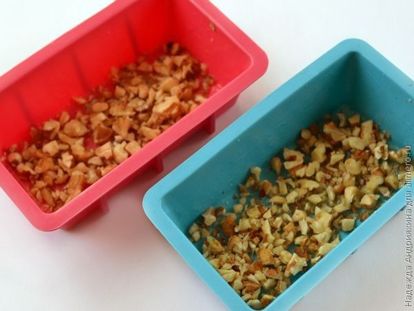 Mix all the dry ingredients: flour, cocoa, sugar, salt and soda. Salt and soda put a little bit, as they used to say – at the tip of a knife. Soda do not need to quench, as the acid is in a puree. Sugar, for my taste, sweet tooth, is not enough, I added to myself when re-baking.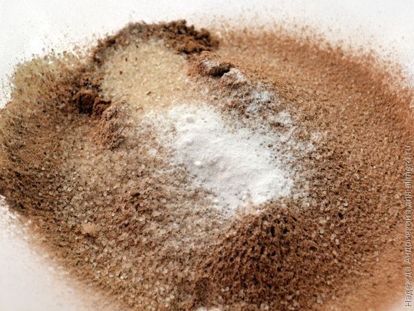 Add baby food – applesauce, slightly diluted with water. I think that if the mashed potatoes are made from any other fruit, a brownie will not interfere.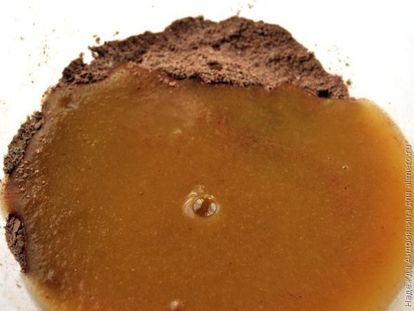 The dough should turn out like thick sour cream, if necessary, you can add a little more water by the eye. At the end add the remaining nuts and stir.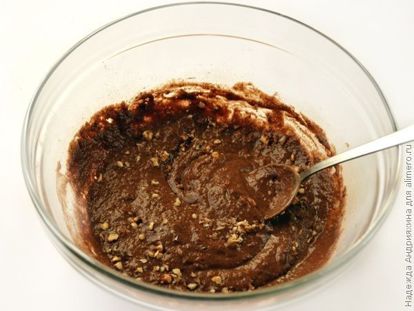 We shift the dough into molds. I got full forms, but I still need a place to lift so that the dough does not run over the edge.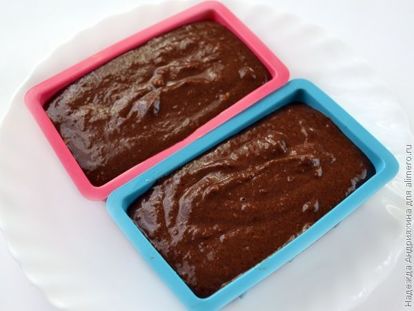 Time set experimentally. They baked me after 4 minutes, but I turned it on for 2 minutes first, looked, then set it for another couple of minutes, because the power of the microwaves is different. Ready-made brownies should spring up and not stick to your fingers.
Cut the brownies into squares – and serve for tea or coffee. The taste is chocolate, in texture it is soft, the nuts crackle deliciously. In general, express baking is very suitable!