Rolls of thin Armenian lavash on our tables have become frequent guests and a worthy alternative to other snacks. Cooking them quickly and easily, but I did not do it often. Why? I do not like when the top layer of pita becomes too wet from the filling. Having experimented a bit, I found a way out of the situation.
It was quite simple to achieve a golden crust of the upper layer of the roll and to preserve the richness of the filling. You just need to bake the roll from pita in the oven.
For the roll you will need the following ingredients:

The complexity of the recipe: easy.
Time for preparing: about 40 minutes.
So, let's proceed to the preparation of the filling. Four chicken eggs are sent to the saucepan to cook.
Crab sticks grind, using a fine grater. To make it easy and simple, you do not need to defrost them strongly.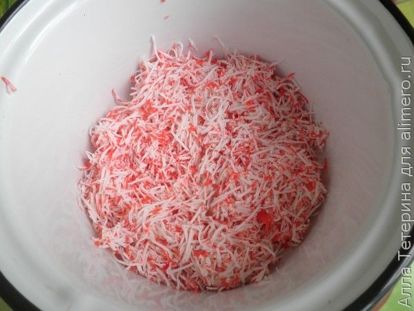 Hard boiled and cooled eggs are also three on the same grater.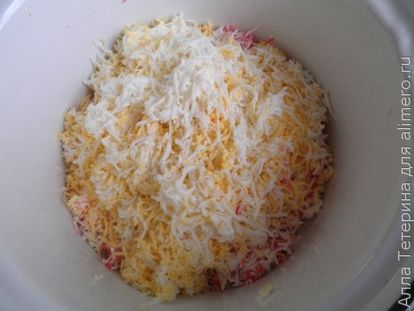 Canned fish can be simply mashed with a fork, but I don't like it when there are bones in the filling, so I put the pieces of fish in a blender.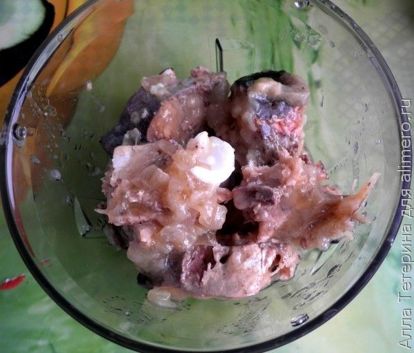 Turned into a pasty homogeneous mass.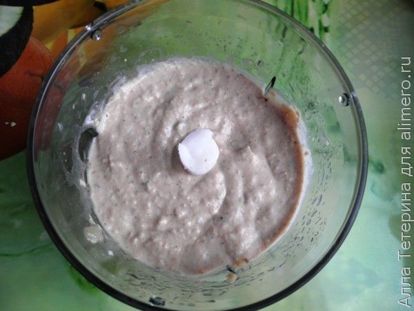 Add canned paste and mayonnaise to eggs and crab sticks.
Mayonnaise should be so much that the filling was not dry, but was not too liquid.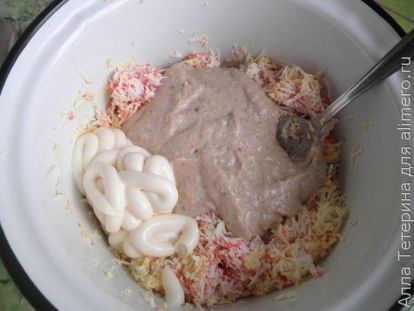 The last but no less important ingredient of the filling is dill. Wash it, chop it finely, add to the rest of the ingredients and mix thoroughly.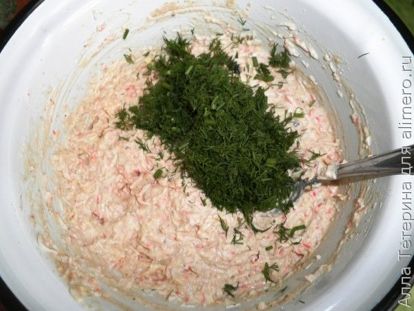 This is what should end up: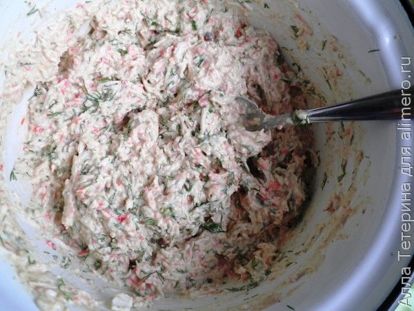 Pita bread spread on the table and savory layer lay on it the filling.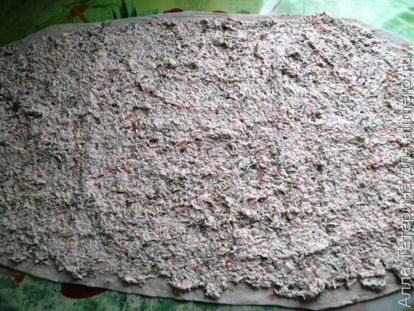 Then turn into a roll and put in a form or on a baking sheet.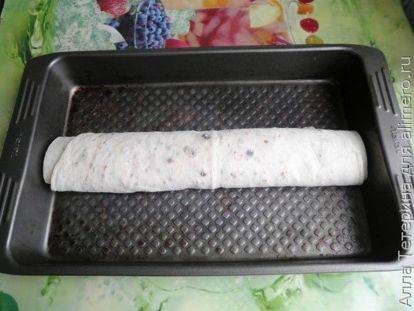 One hen's egg (remember, did it stay raw?) Beat with a fork. We grease the roll with this egg and send it to the cold oven to bake at 150-180 degrees. During baking, I smeared the roll two times with an egg for a brown crust.

After 20-30 minutes the roll is ready.

Plus of such preparation – a ruddy crust and a juicy stuffing inside. Minus – cook will have a little longer, but it's worth it. Roll in our family came to taste and hot and cold.