I love pita bread and everything that can be made from it.
Lavashikas make wonderful pies, rolls and rolls. And from it you can make a cake and strudel. And much more 🙂
Today we talk about fast food rolls. Honestly, I had already lost count of how many similar rolls I had prepared, and how many different fillings I wrapped in pita bread. And now, having tried a lot of things and experimenting with products, I can confirm a long-known truth: wrapped in pita becomes 3 times more tasty.
This time I made a very simple snack roll. At first I wanted to make a salad, but I realized that there would be little food for him. Therefore, I decided to put the same products on lavash. It turned out delicious.
Complexity is just

Cooking time – 5 minutes, provided that the eggs are already cooked

For the preparation of snack roll of pita need such products: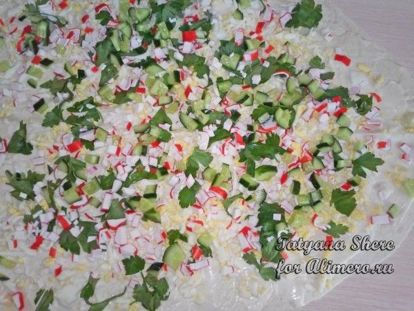 Turned into a tight roll.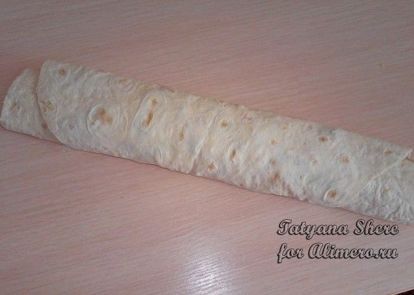 Let it stand in the fridge.*
* In general, this is a moment that needs to be regulated solely to your liking. I like it when the mayonnaise and filling pita becomes soft and moist. Therefore, I always (when I have the opportunity) leave the roll in the fridge for at least 20 minutes. But in other recipes of pita rolls that are on our site, the girls write that on the contrary, they do not like wet pita bread. So adjust this on your own 🙂
That's all, the snack pita of pita is ready!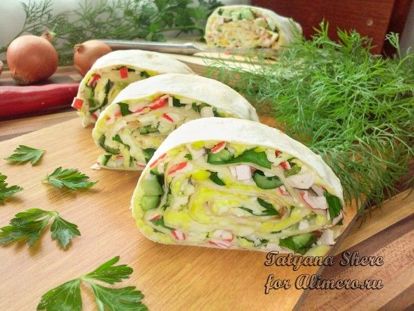 Enjoy your meal!