The main Orthodox holiday of the Resurrection of Christ is coming very soon … Truly the brightest and most beautiful day, when everything around us glows with kindness and joy, radiates peace and tranquility …
Since childhood, I love Easter very much – my parents still live a stone's throw away from a small church, and we woke up in the early Easter morning with exclamations Christ is Risen! …
I remember looking out of the window – it is still dark on the street, only hundreds of small lights around and bustle – the parishioners with Easter baskets and candles are already returning from the rite of consecration … And I begin to hurry my mother, go, they say, we will not have time …
These are wonderful memories. Now I have my own family and have my own Easter traditions. I again decorated the little baskets of my daughters with bright ribbons, tomorrow we will fill them with kulichikami and painted eggs. And according to the tradition, in the early morning we will go all together in the same small little church, which I went with my parents …
But this year we will have one more basket – I finally realized my dream and baked an edible Easter basket. Now I hasten to tell you about this process in more detail …
For the basket, we need:
Level of difficulty: medium is for sure
Cooking time: about one and a half hours
Algorithm of proposed actions:
Surely you ask – why these difficulties? Yes, because I love it so that it is more interesting, I like original baking, but most of all I like the happy eyes and smiles of my girls, when they are happy to participate in the process, and then rejoice at the result …
So, the basket. Take a semicircular bowl, wrap it with foil outside and turn the top upside down. Place on a baking sheet.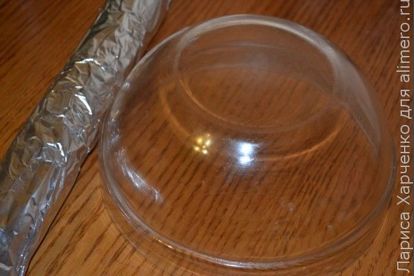 Punch dough, roll out and cut into long strips.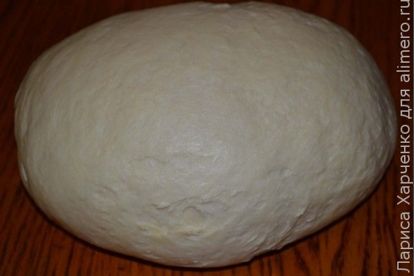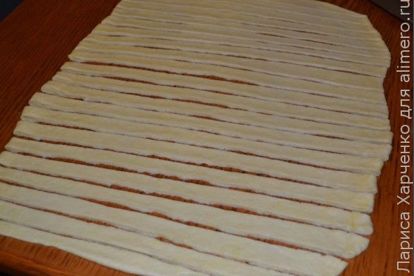 Put the strips on a bowl and intertwine them. From above, to form a flat bottom of the basket, put a plate or saucer.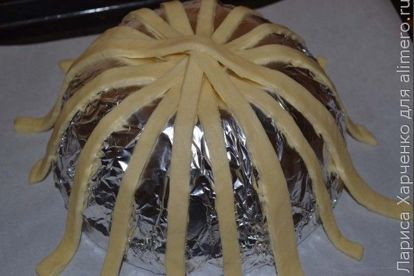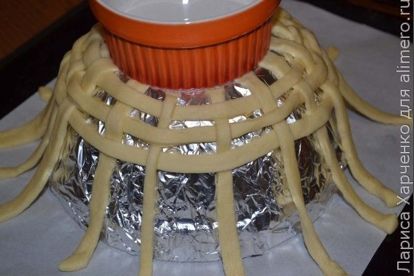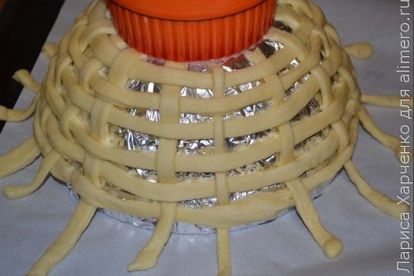 Make a pigtail from the dough and wrap the bottom of the bowl.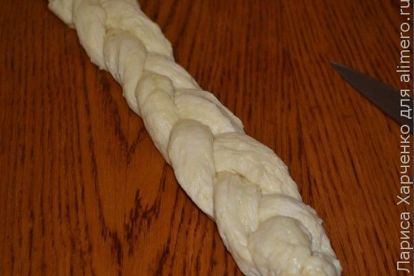 Grease the product with a beaten egg.
Bake the future basket with the bowl for 15 minutes, then remove it and bake for another 10 minutes. Temperature – 170 degrees.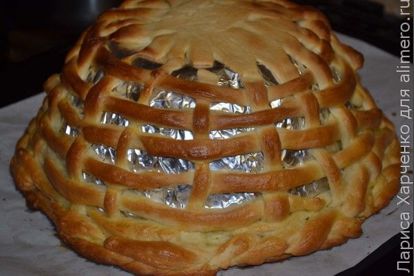 Separately, weave a braid for the handle, put it on top of a bowl wrapped in foil and bake until rosy. Attach the finished handle to the basket with toothpicks.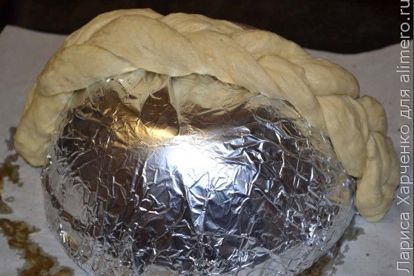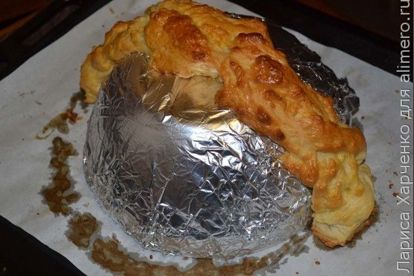 Use an edible basket for Easter cakes and Easter eggs.