Autumn … Red, bright, rainy! My favorite … And everything would be fine, but with her came ills.
Having chronic gastritis and some other problems, of course, you should remember about seasonal exacerbations. But this, apparently, is not about me …
That does not go to me kefir in its pure form with my high acidity. And I took and drank, guided by its usefulness. As a result – problems with the stomach, intestines, biliary. Usually, I have one immediately pulls the other.
So it was this time. A few days on porridges and soups I was pretty tired and … I decided to bake cookies. Simple. To a minimum of ingredients (when there is a problem with the stomach, you are already afraid of everything!). And the process that was not tedious … After all, although I felt better, I had little strength!
In the cookie, which I want to tell you, only three ingredients. Well, counting with salt – 4. Preparation of light, under the force of the sick;)) By the way, it is suitable for those who are allergic to eggs. So.
Note: glass volume = 200 ml of water
A pack of butter left at room temperature to soften.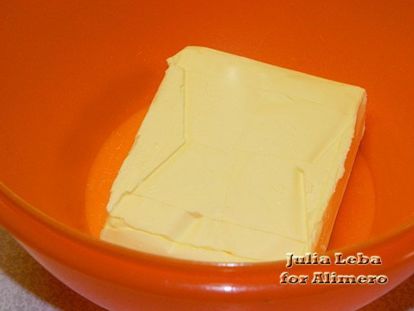 She poured semolina and salt to it.
1. Believe me, for such an amount of products half a teaspoon of salt is not at all a lot. If you want to make them more salty, put more.
2. If desired, you can make cookies sweet. Then first rub the butter with the right amount of sugar (up to 1 cup), and then add semolina.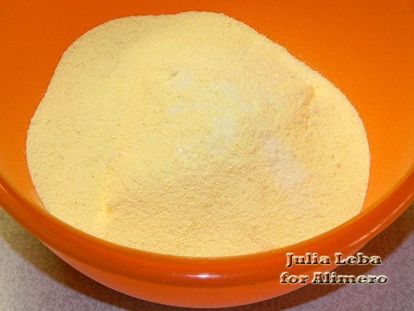 Knead well to salt spread evenly. Sifted here the same flour.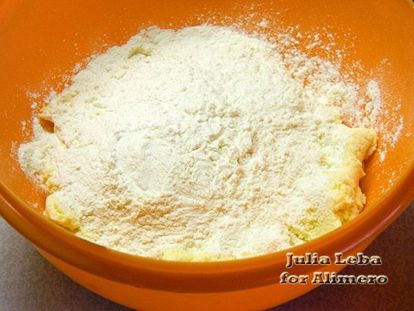 Knead plastic homogeneous dough, rolled it into a ball.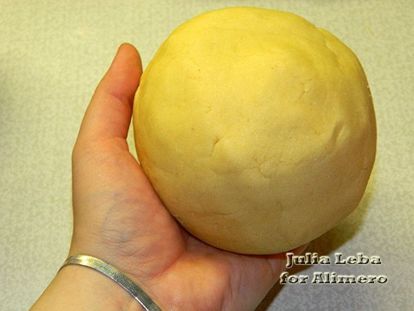 A sheet of parchment paper sprinkled with flour.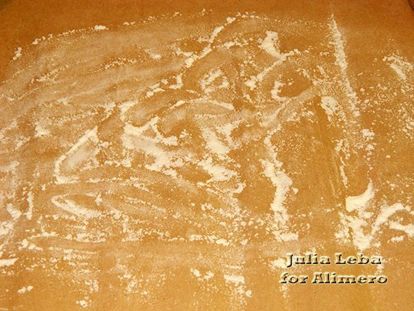 Roll out dough on it with a thickness of at least 8 mm.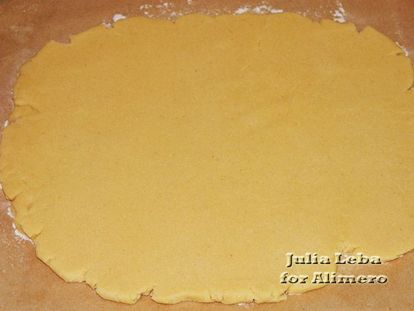 She put it along with the paper on a baking sheet.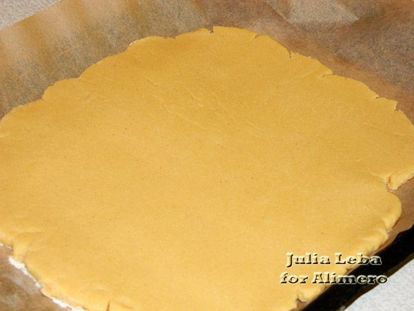 With a pizza knife she made horizontal cuts first, and then vertical ones.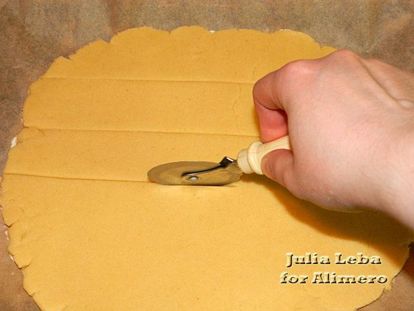 It turned out such a grid of squares.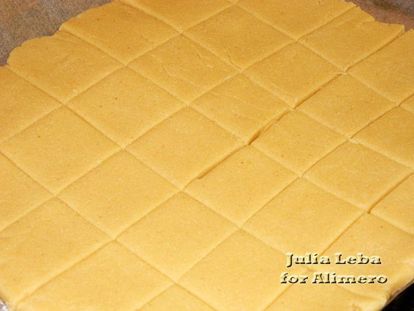 Sent for 25 minutes in a preheated 180 'oven. Ensured that not too red. A hot cookie was cut out again with the knife along the same lines.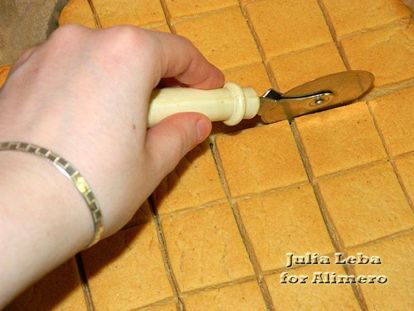 In theory, it was necessary to wait for the cookies to cool and remove them from the baking sheet, but … I was so impatient to taste it, that the first square did not go to the vase, but to its intended purpose))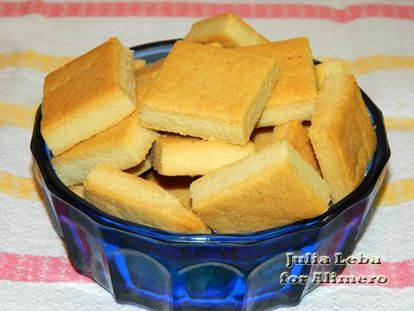 Cookies really turn out crumbly and tasty! Aching (i mean i) much faster went on the amendment after their reception! Immediately in the amount of the daily dose. ))