Most often, I do not bake on a whim, but at the request of my kids. This time the order was given to bake bagels. Have asked? Get it!
The network is full of ways to cook this baking. The types of dough used are varied, the composition of the filling, the size of the finished dish … Having rummaged a bit, I found the recipe that satisfied me both with the absence of exotic ingredients and the simplicity of preparation. Despite the basic set of necessary products, the result is more than satisfied.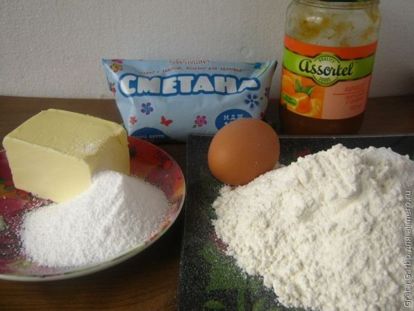 I got the oil out of the refrigerator beforehand: it is required to be at room temperature. Some time later, began to prepare the dough.
For this, butter mixed with sifted flour, powdered sugar, added yolk and sour cream and left in the refrigerator for a couple of hours.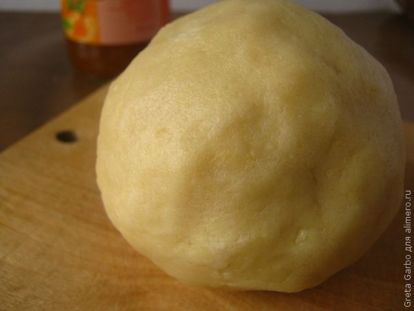 Prepared dough divided into several parts. Each rolled into a layer a few millimeters thick (the thinner the dough, the more tender and crispy bagels turn out). Using a large plate as a template, cut a circle and divided it into 8 sectors.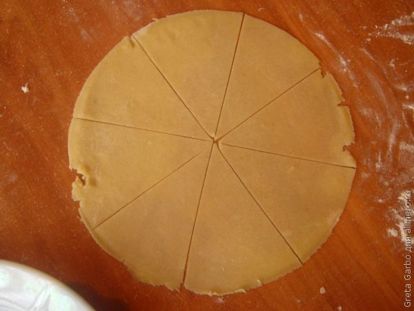 I put a little jam on a wide part of each sector (literally a bit so that it would not leak and burn when baking).
Then, starting from the wide part, it formed a bagel, rolling the triangle into a roll and slightly rolling the horns of the bagel over each other to form a crescent.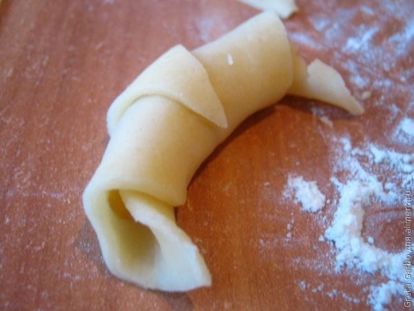 Laid out bagels on a baking sheet, covered with parchment, and baked at an average temperature of about 10 minutes.
It was delicious! So much so that I can not even tell you whether they are edible cold – because half an hour after cooking, they no longer exist. Small ones – for one bite, crunchy and at the same time tender, they liked both the children and my husband and I.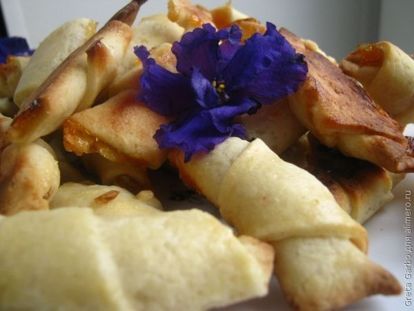 These bagels will be a great addition to a cup of tea or cocoa after a delicious dinner with your family, especially if you have just thundered the first thunder outside, like the rest of us, and brought with you the freshness of wet foliage, the smell of flowers and herbs … Appreciate the pleasant moments Be happy with all your might!