A long time ago I wanted bagels. I used to bake them often, but now I didn't have enough time. But today my friend Lena came to visit me and we decided to bake two kinds of bagels to argue with her in order to check which ones would taste better.
Lena's recipe I will share with you today, since the bagels turned out amazingly tasty. Sour cranberry under sweet sugar in crispy bagels, more than ever, seemed to me the perfect combination of taste and harmony.
I made rollers with cranberries for the first time, and I didn't hear about these preparing, but Lenka does them all the time. I really like cranberries, so I like baking with her. Although, my version of bagels seemed to me even tastier, but we'll talk about this recipe tomorrow.
The following products are necessary for making cottage cheese bagels with sugar cranberries:
For the filling use:
– fresh cranberries
– sugar
Butter is better to take at room temperature, so that you can easily work with it. Mix it with sugar.

and baking soda (do not quench!).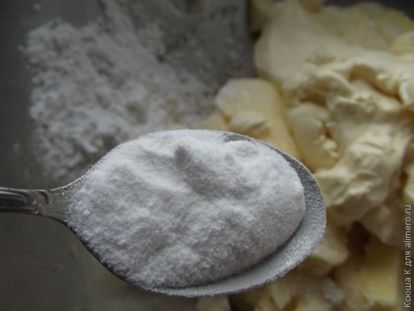 Cottage cheese is better to take not too wet, so that there is no need to add too much flour to the dough.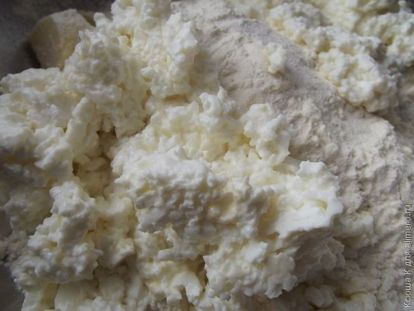 We add flour gradually, kneading plastic dough from which it will be possible to make bagels.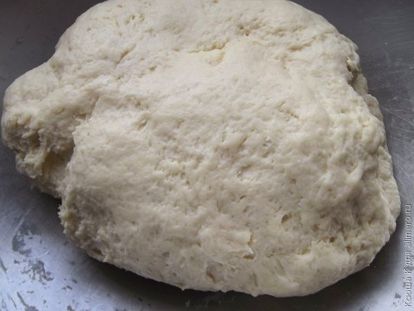 The dough must be sent to the cold for half an hour, but today we didn't even have time to do it – we cooked right away.
From the dough we roll out the layer of dough, which we cut into segments. Sprinkle each piece of dough with sugar and spread a spoonful of berries from the wide side.