Now, by the New Year, it has become fashionable to bake gingerbread, gingerbread houses, to paint them with icing. Skilled hostesses create whole works of art. Last year, I also succumbed to this trend. The occupation is very exciting, I tell you. But this year I was covered by nostalgia, and I firmly decided to prepare a dessert from my childhood for the New Year. I associate the New Year not only with tangerines, fir smell, but also with nuts with boiled condensed milk, which my mother baked in a nutshell on a gas stove.
To prepare the cookie dough, it is necessary to prepare the products according to the list:
To prepare the cream to prepare the products on the list:
Degree of difficulty – average
Time for preparing – 4 hours, taking into account the time for cooking condensed milk
The first place to boil condensed milk. The longer the condensed milk is cooked, the thicker and richer the cream will be. It is recommended to boil condensed milk 2.5-3 hours.
Sift flour. Grate margarine. In order not to smudge the grater, margarine can be simply cut.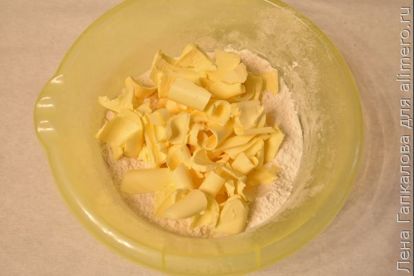 Hands pound margarine with flour into a crumb.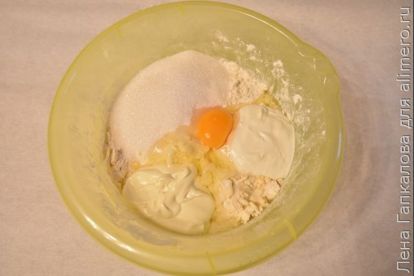 Knead the dough. You may need more or less flour, look at the consistency of the finished dough. It should be sufficiently dense, smooth and soft.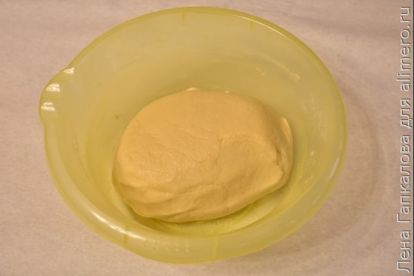 Wrap the dough in plastic wrap and put in the refrigerator.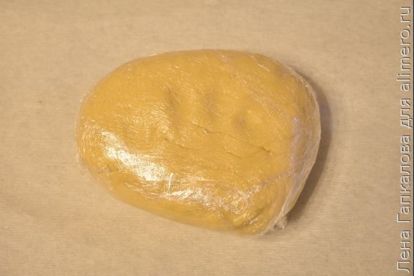 While the dough is cooled in the fridge, prepare a cream for the filling of nuts. For the cream, beat with a mixer a boiled condensed milk with butter. The consistency of the cream should be uniform, smooth and shiny. More information about the preparation of condensed milk cream can be found here.
Remove the cooled dough from the refrigerator and roll small balls out of it.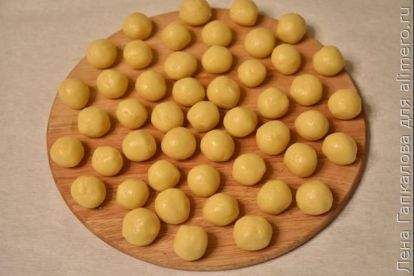 Warm up the hazelnut. Put a dough ball into each notch and press tightly with a lid.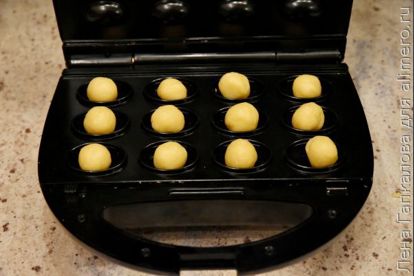 Bake the halves of the nuts until golden brown.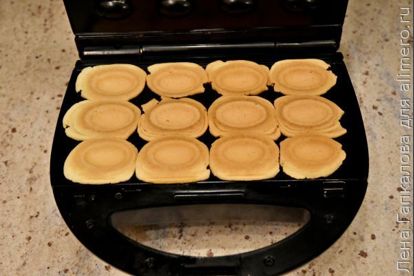 Put the finished halves in a bowl. Free the nuts from the excess dough. To the edges were smooth, you can clean it gently with a knife.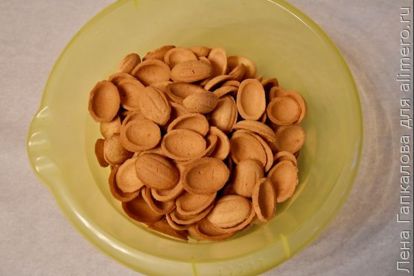 Now it remains only to fill the nuts with prepared cream and you can enjoy the taste of childhood. It is a pity you can not return to childhood (((((, but you can remember its taste))))))