Madeleine pastries or just Madelenki. This is a classic French dessert, which adored Marcel Proust. About them he wrote in his novel: She sent for those small, puffy cakes, which are called petites madeleines and look like little shells … Exceptional pleasure is imprinted in my mind.
These delicate and airy small cakes or just biscuits can be with different tastes. Traditionally, they are prepared with the addition of citric or orange water, which is made from citrus flowers, and this water is called a beautiful French word orange blossom.
These cakes look amazing, because the dough is poured into the form of shells.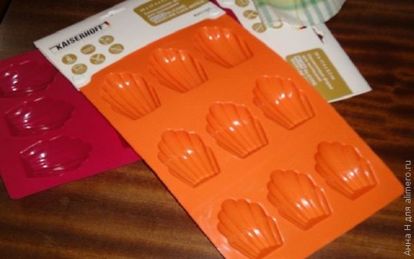 To prepare you will need: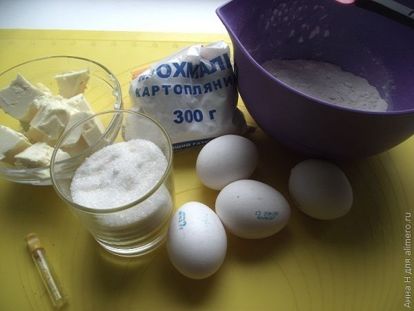 – cocoa powder
– candied fruit
– candied cherries
– lemon / orange peel
– strong black coffee
– chocolate
Let's start cooking the dough. Turn on the oven to warm to 190 degrees.
On low heat melt the butter. I did it in the microwave.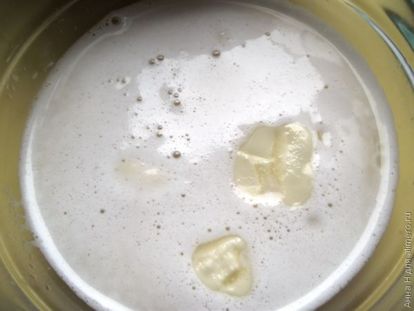 Prepare a bowl or any other dishes that you can put in a water bath. We break eggs there, we mix in vanilla sugar and regular. If you find orange water, we put it in the same place.
Put the saucepan in the water bath and beat until a thick, light cream.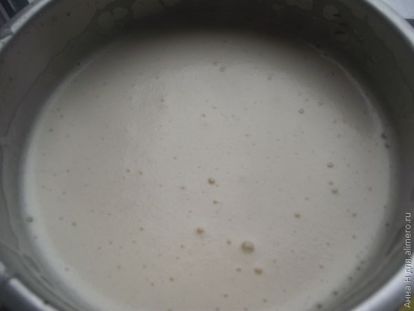 It took me 8 minutes to complete this procedure. I was beating it with a whisk and a mixer. I even thought that nothing will come of it. But everything turned out, fortunately.
As soon as the cream is obtained, remove the vessel from the heat and beat for another two minutes to cool the cream a little. Sift the flour and pour into the cream, stirring constantly.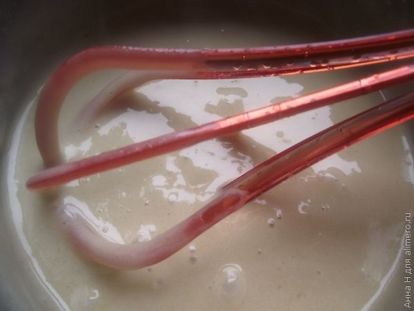 Reaching a homogeneous dough, pour melted butter into the mixture. Stir well. Here you can add various fillers. I wanted to try the taste of classic Meblenki, so I did not add anything.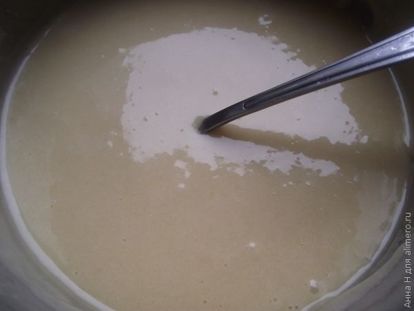 Everything, the dough is ready and you can fill the molds and bake. The easiest way to do this is with a teaspoon or dessert spoon.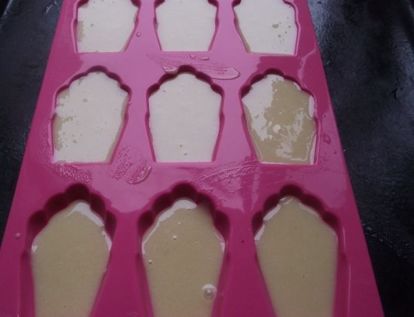 We bake 10-15 minutes. It all depends on your oven. But constantly check the readiness of the test after 10 minutes. It should be gentle and springy.
This amount of test was enough for me for 3 visits. I added some cocoa to the last batch.
Their taste is really very, very unusual and pleasant. For tea or coffee, these cakes are just perfect! The dough is not dry. Next time I will definitely try with different tastes.
I hope you are inspired by my story and also try a dish from the time of Louis the 15th.
Wishing you a nice tea party.